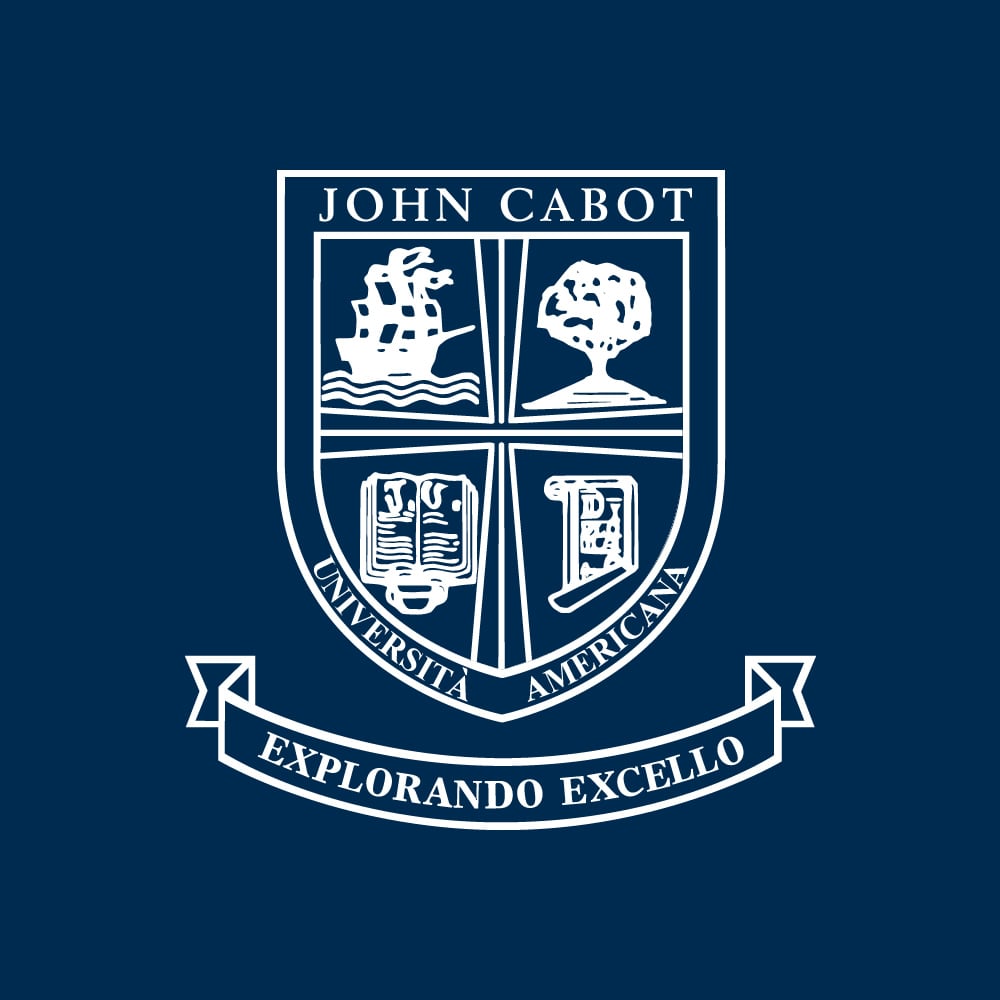 My name is Michela, and I was born and raised in Rome. I graduated from John Cabot University with a major in International Affairs, and a minor in Psychology.
Why John Cabot?
I developed a passion for the English language early on. While I wasn't raised in an international environment, I was always fascinated by bilinguals. The idea that someone could express themselves as freely in a language that's not their own was simply irresistible to me. I started taking extracurricular English classes but always thought it would remain a useful skill on the side.
I was always passionate about humanities, so when some family friend mentioned John Cabot to me, I thought it would be a good way to combine the study of humanities with my fascination for the English language. I'll admit that the promise of living and studying in English was initially JCU's biggest selling point! In addition, I qualified for a full tuition scholarship, which made everything possible.
Life After Graduation
After graduation, I moved to London, where I pursued an MA in Anthropology of Food at the School of Oriental and African Studies. I have always dreamt of working in food security, yet I didn't want to get there through the study of international politics only. I felt that the human side of food was too often left out of the discourse: I wanted to zoom into the cultural, social, and religious connotations that food has for us. While writing my dissertation, I started an internship with the International Fund for Agricultural Development (IFAD), one of the United Nations agencies headquartered in Rome. For six months, I worked on a policy engagement toolkit for field offices. By the end of my internship at IFAD, and thanks to an alert from the JCU Center for Career Services, I had finally pursued an internship at the World Food Programme (WFP)! After my internship, I landed in WFP's Uganda Country Office.
After the first year in Uganda, I coordinated the biggest deployment of digital food distribution in a refugee context. For over a year, I rolled out the system in all the 13 refugee settlements in Uganda, the biggest refugee hosting country in Africa – now home to over 1.3 million refugees. Since then, I have spearheaded an innovative partnerships approach, and I am now working on the revision of our WFP country-wide Uganda strategy.
JCU - Making the World Smaller
After a few months in Uganda, our (at the time) Head of Programme, Ryan Anderson, mentioned that he had been invited to Rome to receive a Distinguished Alumni Award... from JCU! I could not believe the coincidence. Since then, Ryan has become our Deputy Director and has consistently mentored my professional development. I am extremely grateful for the growth opportunities that I have received in Uganda!
Life in Uganda is great! It is a beautiful country, with a booming economy and welcoming people. Uganda (the pearl of Africa indeed) is perfect for nature lovers, and Kampala is a dynamic capital, with many western commodities and a vibrant party scene.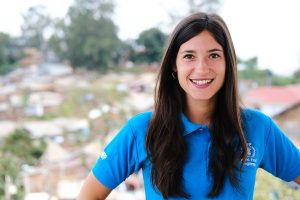 Michela Cristiani
Class of 2014
International Affairs Major and Psychology Minor
Hometown: Rome, Italy