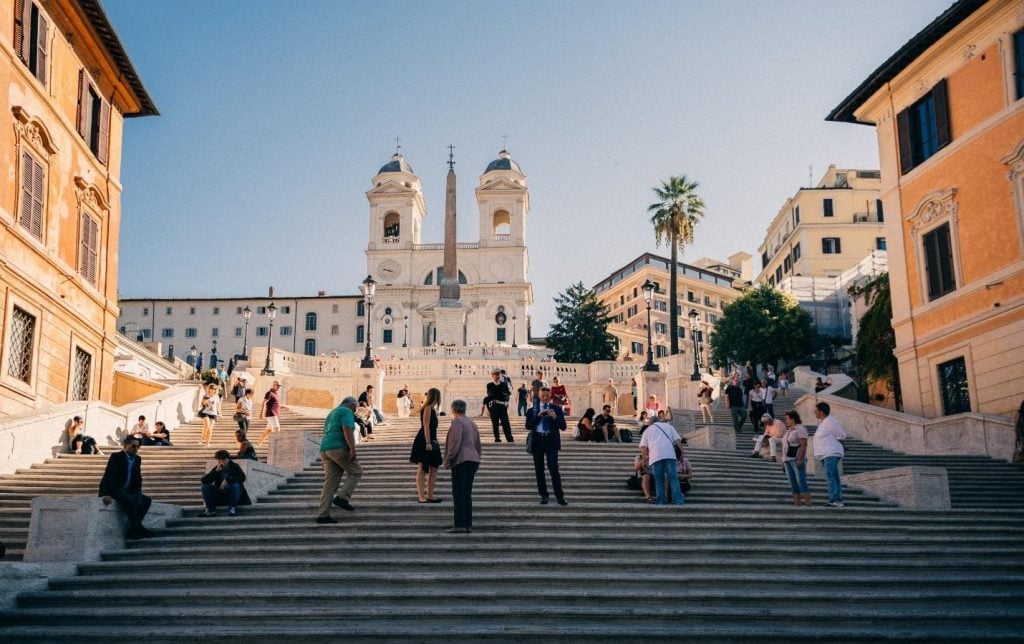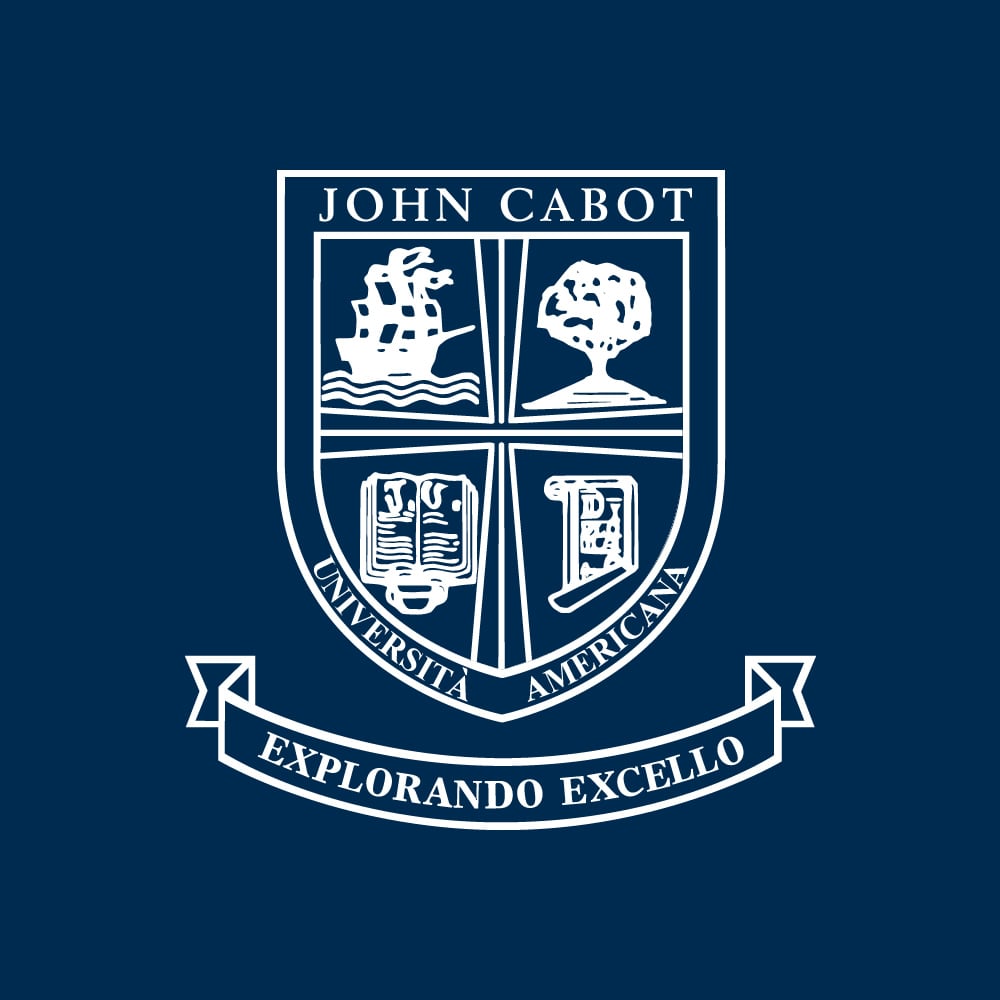 Born and raised in Canada, alumnus Alex P. Piscina graduated in May 2011 from John Cabot University. Alex majored in Political Science with a minor in History while at JCU. He is currently a Human Resources Officer at the World Food Programme (WFP), the recipients of the 2020 Nobel Peace Prize. Congratulations to Alex and his colleagues on this incredible achievement! Read on to hear more about Alex's time at JCU as a transfer student.
What brought you to John Cabot University – how did you find out about it and why did you decide to study here?
My older brother studied at JCU and graduated in 2005, and always had such positive things to say about the American-accredited university. My initial plan was to return to Canada and do my undergraduate studies, and when I went to visit the university that I was admitted to, I found out that there would be thousands of students in the university and some classes hosting 500+ students per class. I knew I wanted to have a more close-knit university experience, so I decided to follow my brother's footsteps and spend a semester at JCU.
After one semester, I had made so many new friends, joined a variety of clubs offered by JCU Student Life, including the Gladiators soccer team, and decided I wanted to stay. In fact, I ended up transferring to JCU as a full-time degree-seeking student and stayed for four more years!
Which classes had the most lasting impact on you?
My favorite classes and professors were definitely in the areas that I ended up majoring and minoring in. For example, my Political Science courses, such as Politics of Developing Countries and International Organizations with Professor Federigo Argentieri, Comparative Politics with Professor Simoncini, Sociology of Southern Italy with Professor Isabella Clough Marinaro, and of course, all the U.S. politics classics with Dr. Grey. In addition to my Political Science courses at JCU, I also enjoyed my History courses, especially those taught by Dr. Vanda Wilcox and Dr. Luca de Caprariis.
All of these courses at JCU had a lasting impact on me, especially in terms of how I approach situations in my professional and personal life: how I approach research, how I approach writing, how I approach relationships with colleagues and friends, problem-solving, decision making, and more.
Can you tell us a little about your career path since graduating?
After graduating from JCU in May 2011, I moved back to Canada to start applying to graduate programs in Ottawa, and to begin looking for work in the public service there. I decided to start my Master's program at St. John's University in January 2012. During my time as a grad student I also had the opportunity to work as a graduate intern in WFP's logistics division in Rome.
By the time I graduated from my Master's, I was hired as a consultant in the International Fund for Agricultural Development (IFAD)'s human resources division and stayed there for just over one year. While working on a variety of projects at IFAD, which aimed to enhance diversity and streamlining/bringing efficiencies to their selection process, I then applied for a post with UNICEF HQ in New York working in Youth Programme Management. Shortly after, I was rehired as an HR Business Partner with IFAD back in Rome, where I spent over five years doing amazing Human Resources Management work. This entailed working with management and staff across the globe, and I was incredibly fortunate to have had the opportunity to travel across all the regions where IFAD operated. I even met my partner there who, in April 2020, was selected for a post in Cairo, Egypt.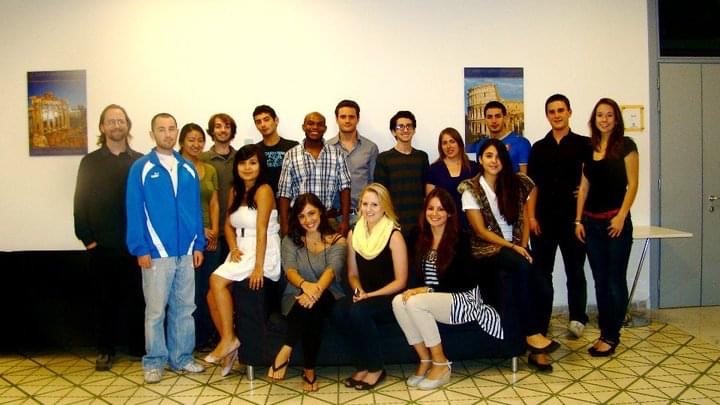 And about your new position at WFP?
Cairo, Egypt has always been on my radar, especially since my partner was selected for a role there. Luckily, I had applied and was rostered in WFP's Future International Talent (FIT) pool, after a very thorough and rigorous selection process. Then, I was selected as the HR Officer overseeing HRM services to the regional bureau here for the Middle East, North Africa, Central Asia, and Eastern Europe. I've already managed to establish that this will be a very interesting assignment, in an incredibly interesting and diverse region, and I can't wait to see what the future holds.
What's something you'd like all current and prospective JCU students to know?
As you can probably decipher from my answers above, somehow, all roads lead (back) to Rome! There's something incredibly special and unique about the Eternal City, but if I know one thing for certain, it's that Rome will never change.
Be courageous! The world is a fascinating place, large in many ways, but small in many more, just go out there and discover it. And always remember, eventually, all roads lead (back) to Rome.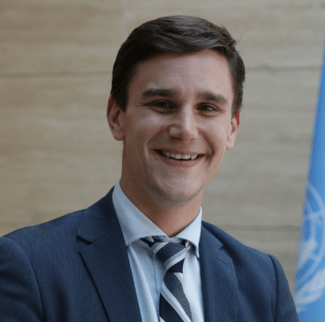 Alex P. Piscina
Class of 2011
Major Political Science, Minor History