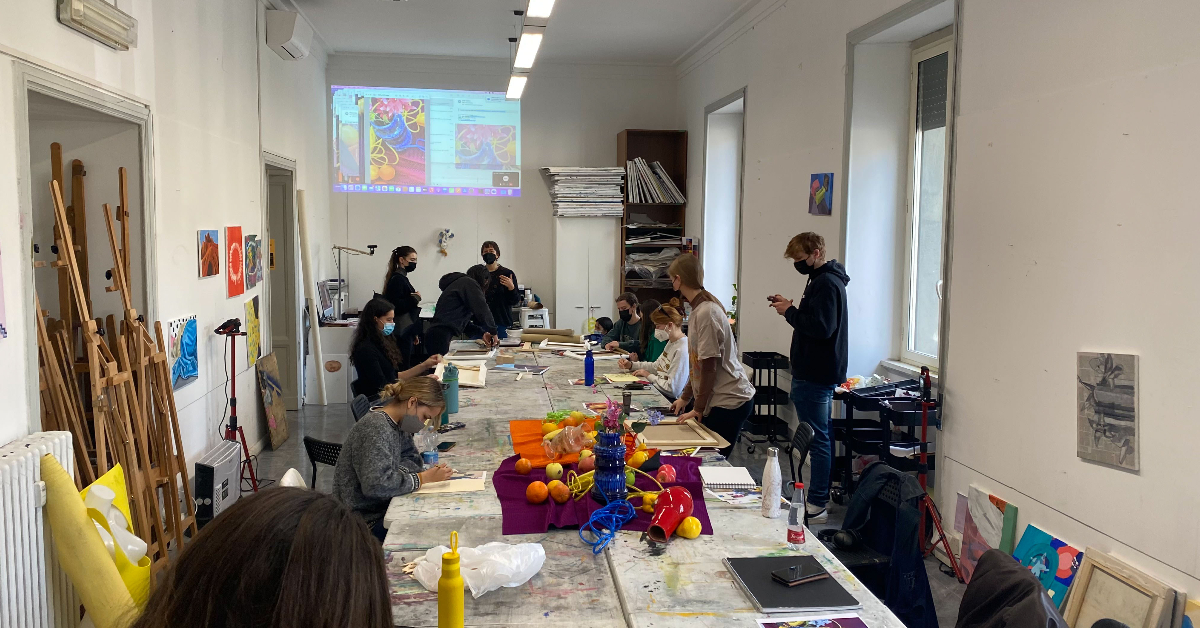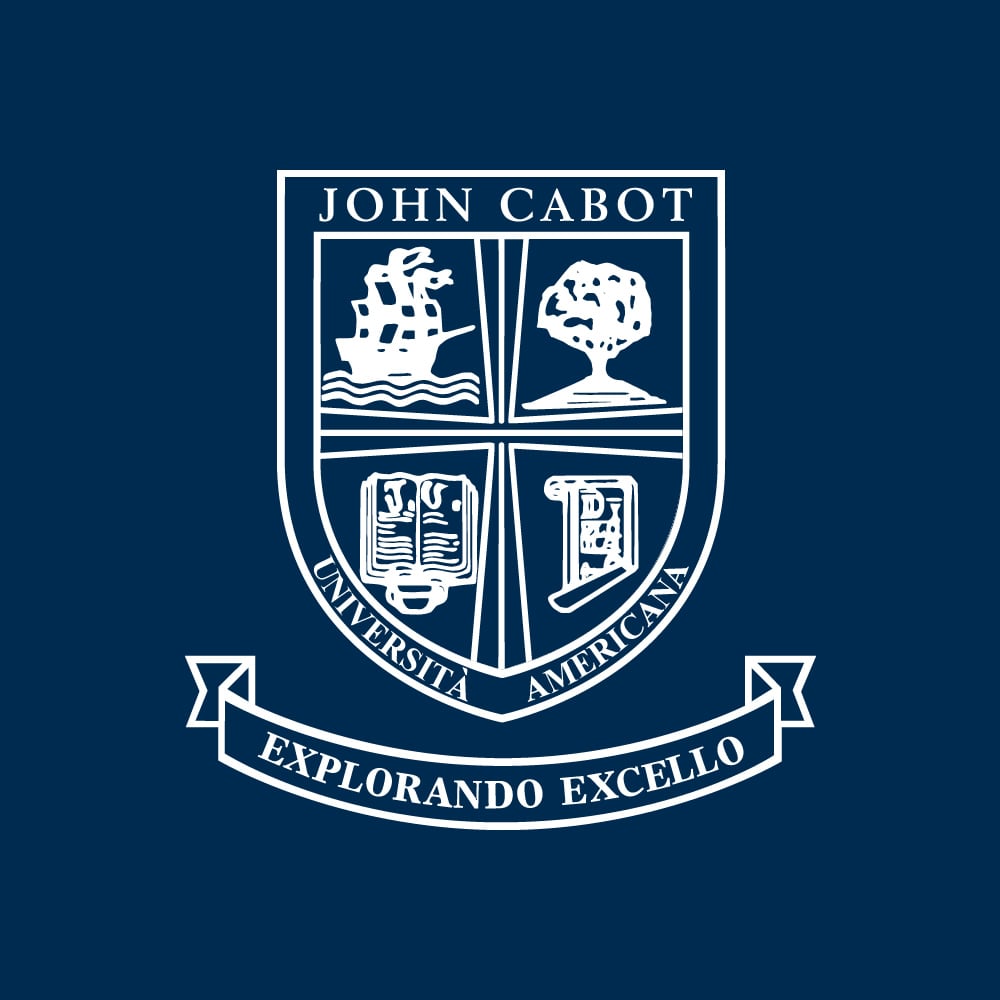 If you were to attend John Cabot University in Italy, you'd be able to immerse yourself in an artistic space that places an emphasis on creative exploration, education, and self-expression. The Studio Art and Design Club at JCU sets out to provide students with a space that allows them to play with a variety of artistic mediums and stylistic approaches, explore the culture that is art and design through events and workshops, and connect and collaborate with fellow artists. Through JCU's Studio Art and Design Club's association with the Department of Studio Arts, you'll also be able to develop a variety of abilities and access opportunities to not just help you creatively, but academically and professionally as well!
Read on to learn more about how the Studio Art and Design Club at JCU offers an artistic space that fosters creative expression and provides opportunities to help expand your artistic knowledge.
Discover New Ways to Express Yourself
The ability to express yourself is something that is as beneficial as it is crucial when it comes to artistic development. With the goal of enhancing your experience with art, the Studio Art and Design Club at JCU sets out to offer you the chance to play around with a variety of different artistic mediums through a range of stylistic approaches. Through this, you'll find that the world of art opens up to you as you take advantage of all the different ways you can engage in the act of self-expression—advancing your artistic knowledge and insight as you immerse yourself in these new outlets and methods of expression.
With JCU's Studio Art and Design Club, you'll be able to create and express yourself in new and exciting ways—allowing yourself to not only discover more about who you are as an artist, but who you are as a person in the process.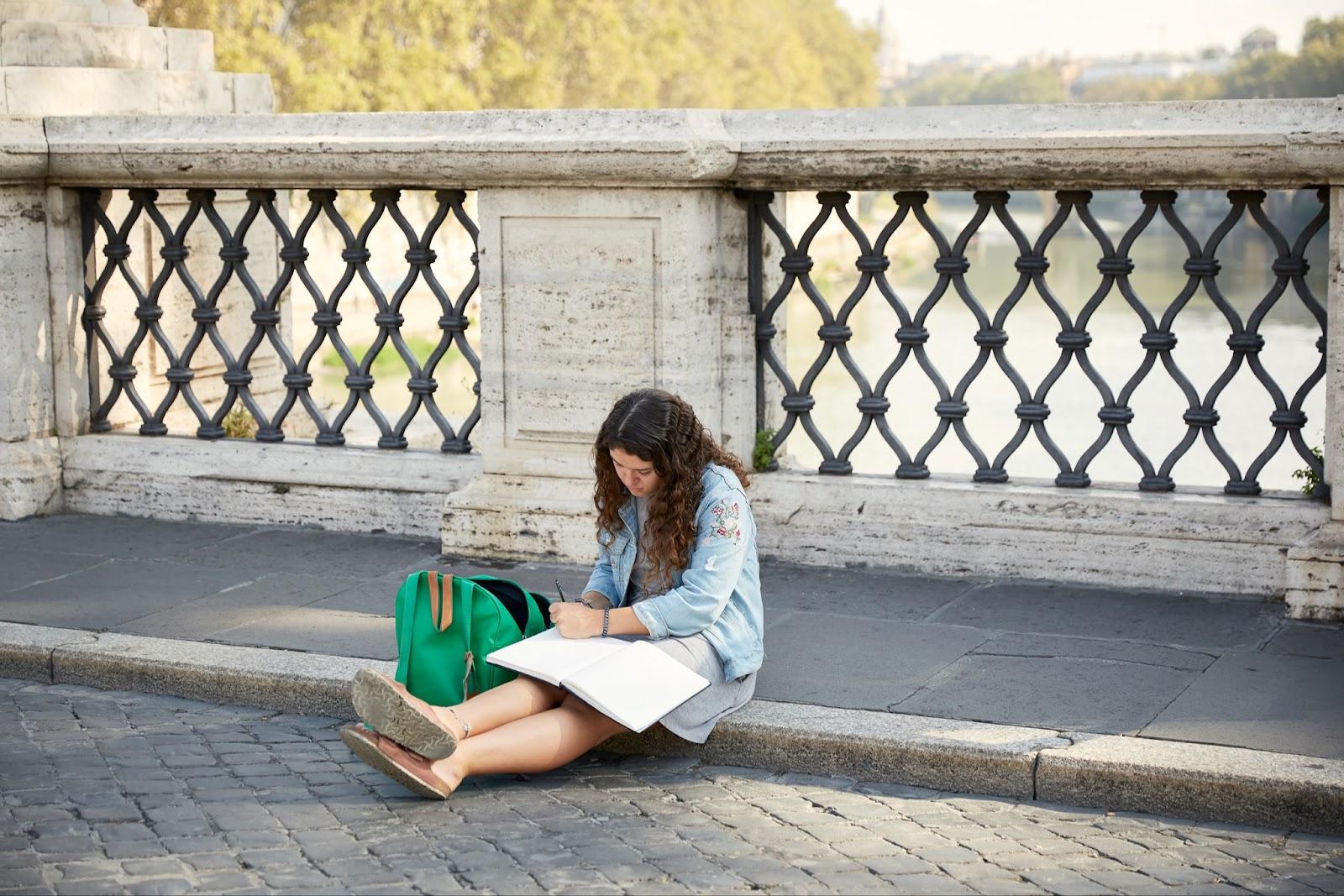 Students have the opportunity to explore their creative potential
Uncover the Artistic Culture of Art and Design at JCU
When you study art, you're opening yourself up to a world ripe with its own culture waiting to be uncovered, explored, and applied. The Studio Art and Design Club at JCU sets out to help guide you through the artistic culture of art and design. It does so by offering opportunities to partake in a variety of events and activities such as exhibitions, student-led workshops, public lectures, and more that help you dive deep into the subject's rich culture both creatively and through a more knowledge-based approach.
By participating in these activities, you'll discover many different facets of the art world, and with that come to develop a more global artistic perspective that can be applied to your own work.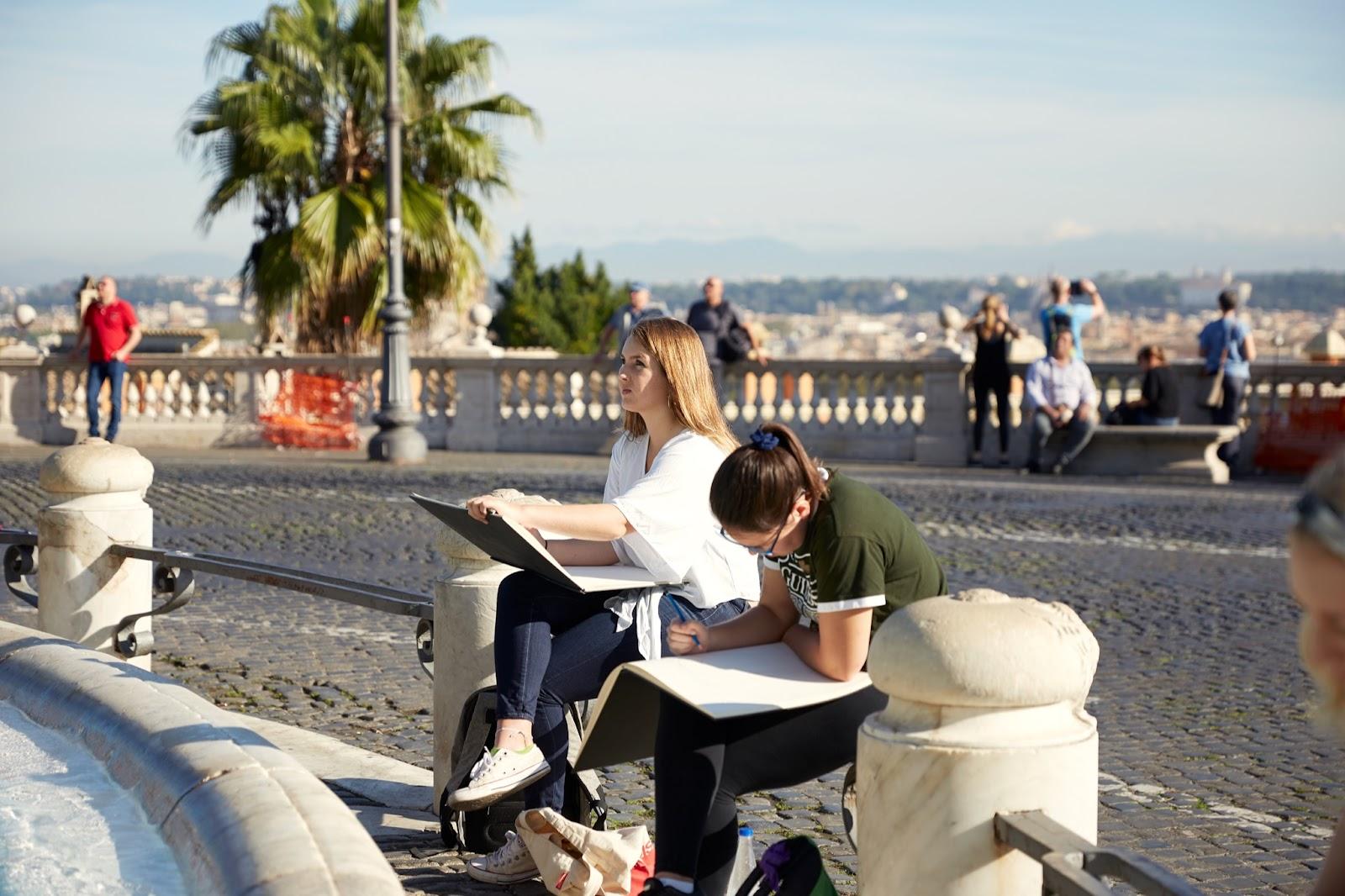 You'll get to collaborate and share ideas with others
Collaborate with Fellow Artists
There's no denying that imagination and creativity are necessary for the act of creation, but sometimes the best ideas come from more than just one mind. JCU's Studio Art and Design Club is able to offer international students in Italy the opportunity to connect and collaborate with other artists in Rome. Not only this, but the Studio Art and Design Club at JCU works in association with the Department of Studio Arts, a department of internationally-known scholars and artists. With this, as well as the ability to work with fellow JCU artists, you'll have the chance to grow closer to the artistic community as a whole. You'll also be able to gain access to networking opportunities, the opportunity to receive beneficial feedback, and the chance to further develop your skills and pick up new ones!


Are you interested in attending university in Italy?
Contact John Cabot University for more information!