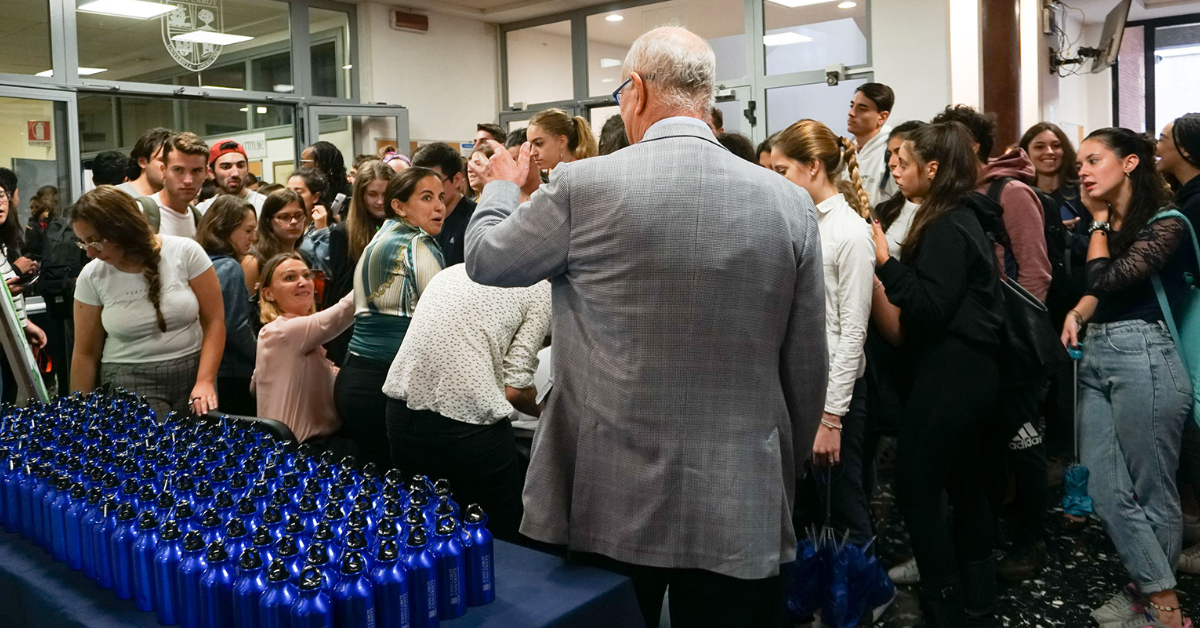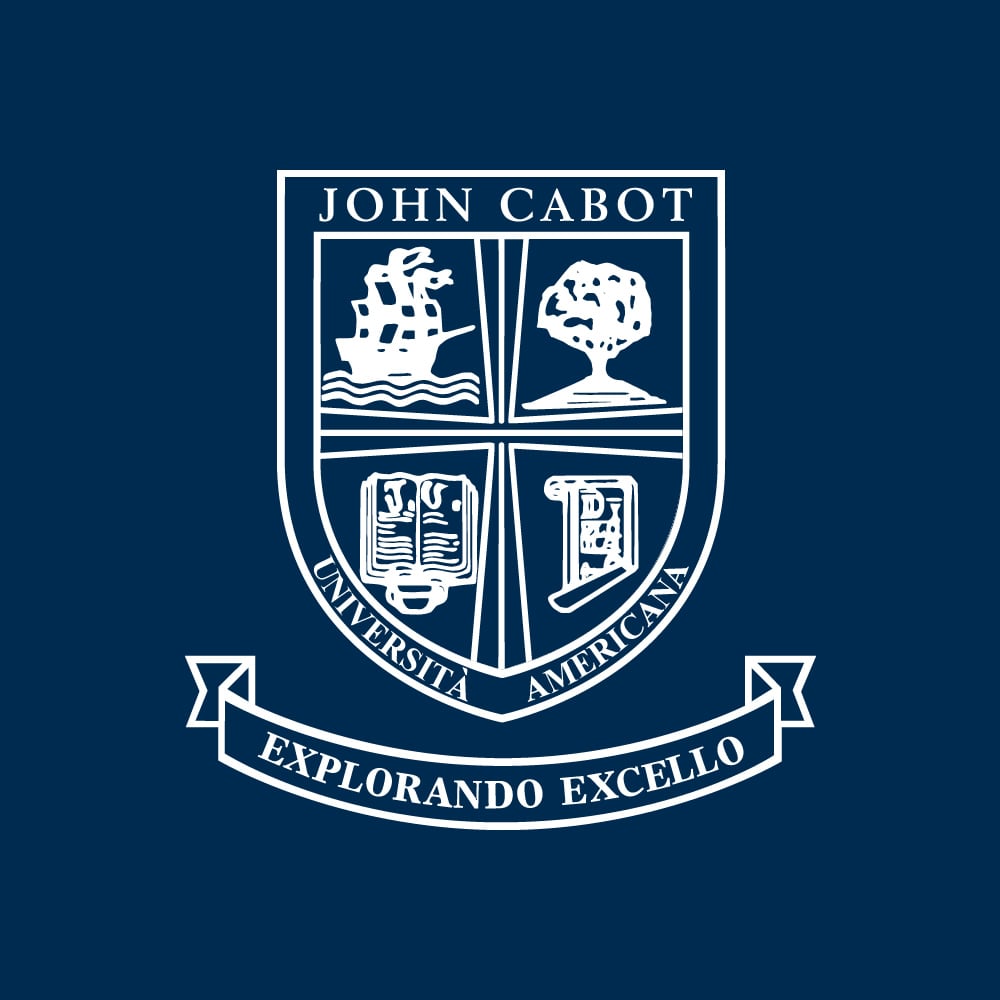 Clubs are an excellent way for students who study in Italy to meet other peers, expand their knowledge outside of the classroom, and become leaders in a field they are passionate about. At John Cabot University, student-led clubs are a great way to get involved on and off campus in a community environment.
Students attending JCU make the most out of their time studying abroad. Whether that means spending extra time with our expert instructors to ensure they absorb course material or simply meeting up with other students to explore the city, they are always looking for ways to enhance their experience in Rome. Clubs offer a great mix of academic and professional skill development, as well as social engagement. Learn more about the Grassroots Club below!
The Grassroots Club at JCU
Grassroots, founded in 2013, is a JCU club focused on environmentalism. With an increasing need for attention to the environmental impact of today's world, Grassroots is determined to tackle issues as a community. The name is inspired by the students' connection to the earth and its natural resources, as well as their approach to change through a ground-up system. As passionate protectors of the environment, Grassroots members feel it is their personal responsibility to educate others on the knowledge and respect they have for the earth. Focusing on solutions promoting economic and social well-being, Grassroots members hope to improve the foundation for society's collective future.
Students who are interested in this field and resonate with their goals are welcome to join the club when they study in Italy. The motto is "Be the Change," sparking motivation and enthusiasm in all members, new and old.
Students at JCU are proud to "Be the Change" through the Grassroots Club
Defining the Grassroots Mission
The mission of the Grassroots Club is multifaceted. While educating others is a high priority, there are other components to their long-term plan that help them achieve their goals. Following educating others, Grassroots has a mission to evaluate and make suggestions to JCU, our English language university in Europe, on how to move toward a more green and sustainable future. They continuously work and interact with environmental NGOs and participate in volunteer programs throughout Rome that are already well-established. Another main point of the club's mission is to bring students and faculty closer to nature, helping them learn to respect their surroundings better. And finally, the promotion of general self-awareness and well-being is a theme they wish to uphold through all club activities.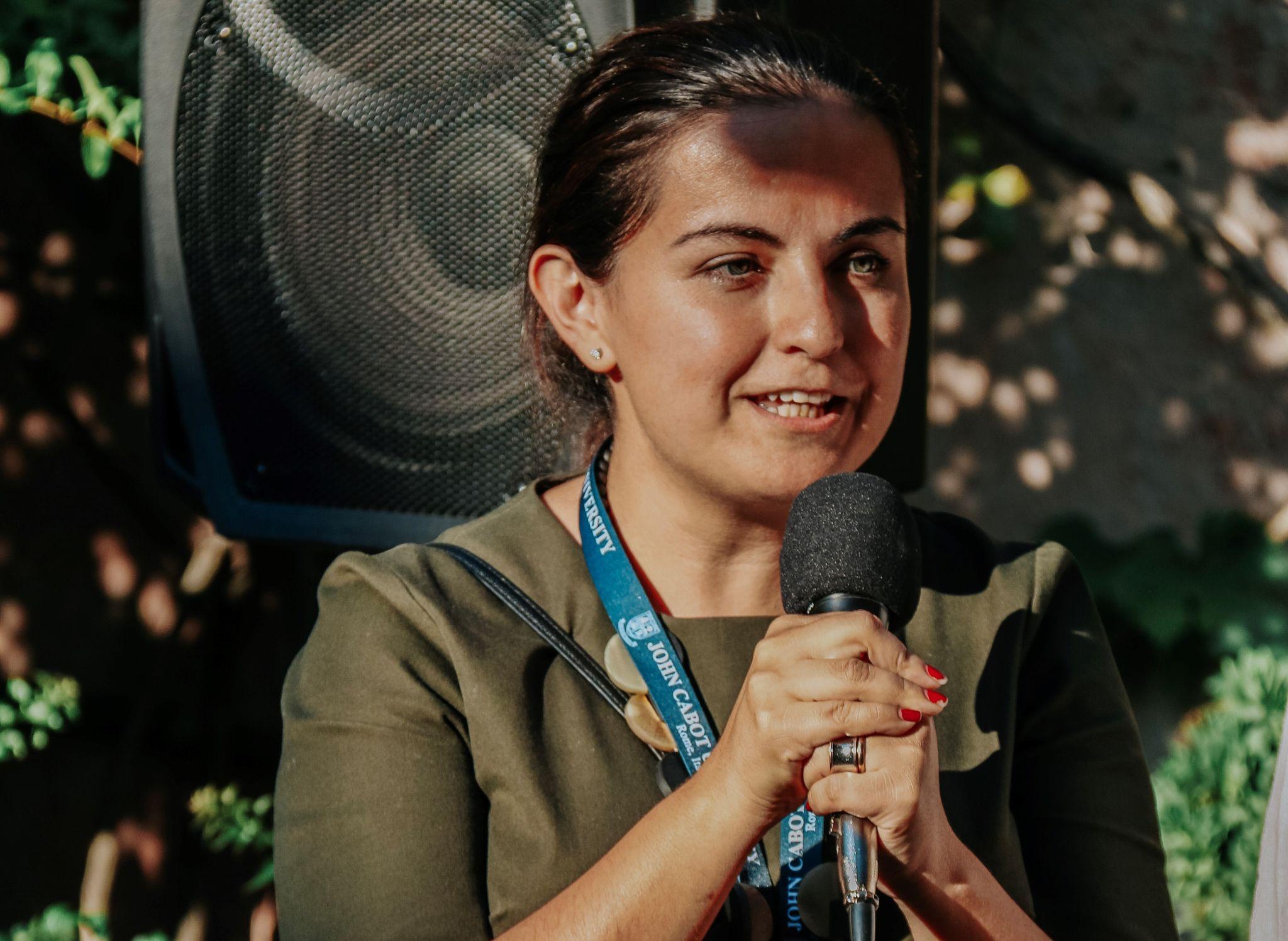 Students who study in Italy have the opportunity to make a difference through Grassroots
How to Get Involved When You Study in Italy
Members of Grassroots understand that there is no planet B. These students work hard to bring their mission to life with the help of local events, community gatherings, educating the public, and more. If you're looking for a way to spruce up your semester by getting involved, then you can join the Grassroots event on February 3rd and several different times throughout the semester. This Environmental Cleanup event is a way for students to band together with like-minded peers as they give back to the community. During the event, you can expect to meet up with other Grassroots members and commit to an hour and a half together focused on removing waste from the streets and cleaning up the Trastevere neighborhoods. Through meeting new friends and giving back to the city they call home, even if temporarily, Grassroots members live their values and inspire the community to "Be the Change."
Interested in learning more about our American university in Rome?
Contact John Cabot University today.