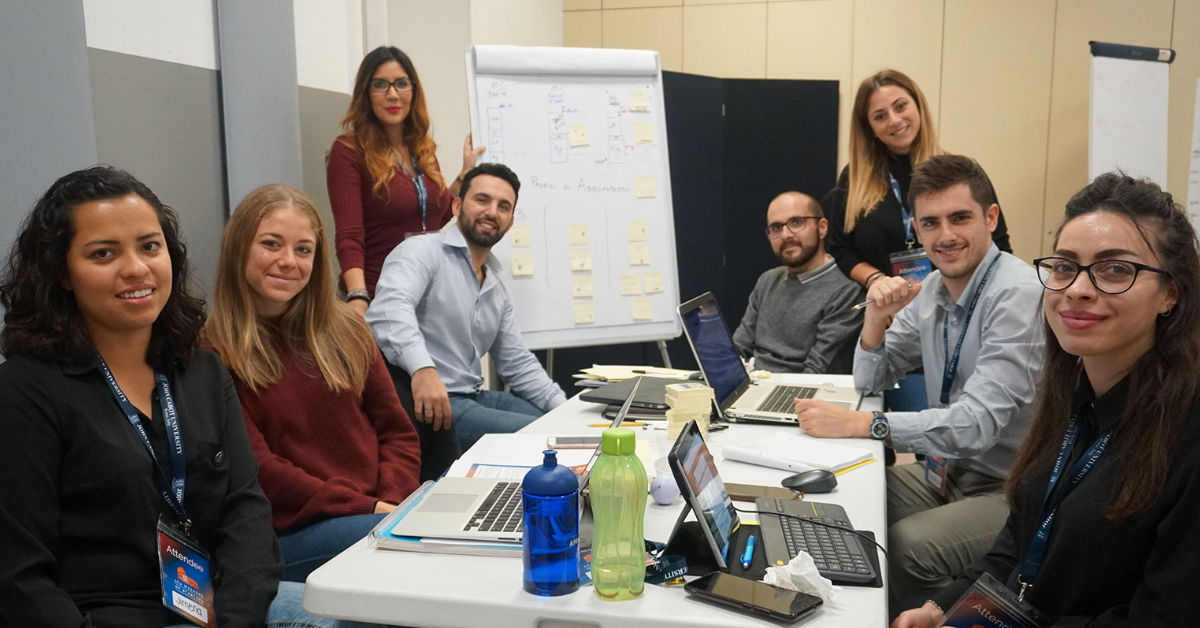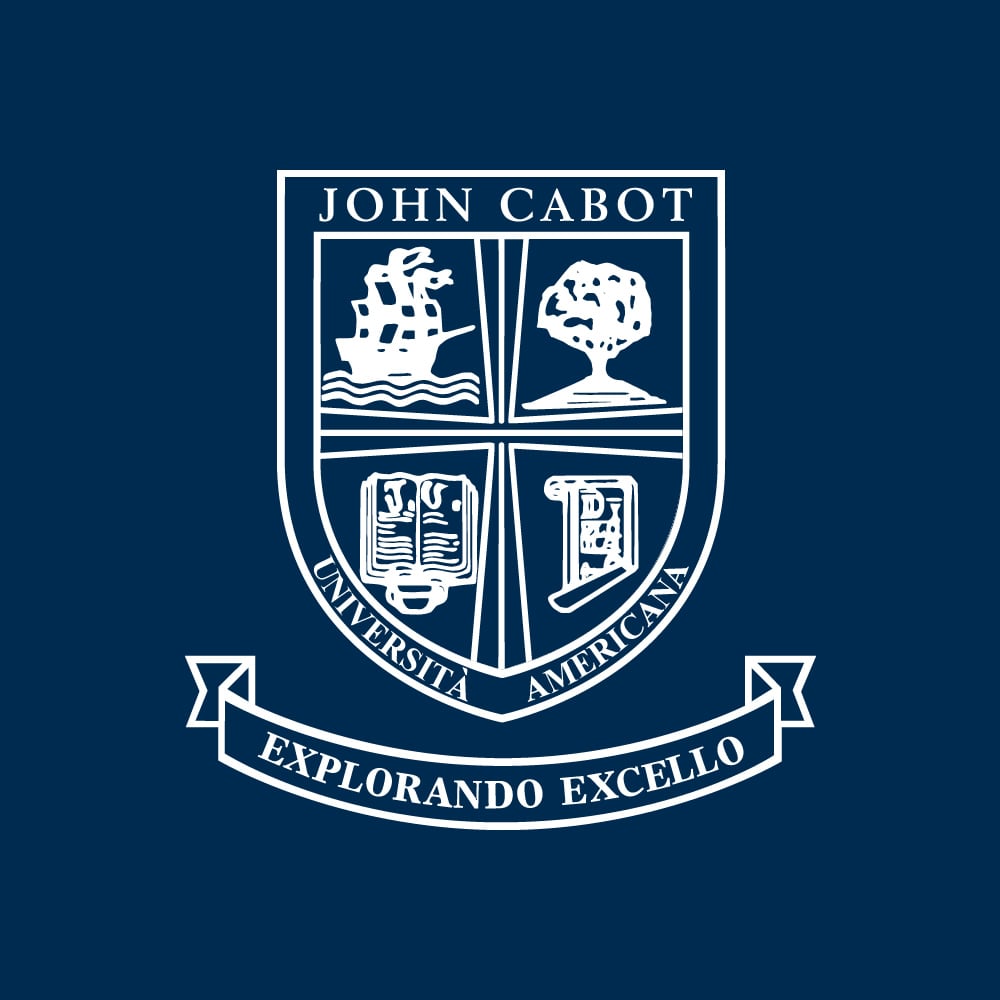 Have you always wanted to start an important project? How about managing your own thriving business? Studying entrepreneurship can help you build the skills you need to successfully reach your goals. These skills can complement your business background, allowing you to become a well-rounded professional with a more competitive edge.
Students interested in entrepreneurship at John Cabot University can benefit from the University's Institute for Entrepreneurship, which provides a high-quality education that focuses on social responsibility, innovation, and networking. Minoring in entrepreneurship at JCU can directly improve your business acumen and prepare you for a wide range of activities post-graduation!
Here, we introduce key advantages of studying entrepreneurship while completing a business degree in Italy.
Develop an Entrepreneurial Mindset
The entrepreneurial mindset developed by studying entrepreneurship at JCU is one that allows students to think outside the box. This expanded perspective will help students in their future careers to overcome obstacles faced by new business owners. An entrepreneurial mindset will also help them to create innovative ideas that can make a difference in the community.
As a JCU student, you'll have the opportunity to tailor your studies according to your interests—choosing from four different program paths: For-Profit Entrepreneurship, Social Innovation, Innovation in Art and Humanities, and Innovation and Technology. Your studies will provide you with a solid entrepreneurial foundation that equips you with the knowledge you need to successfully start your own venture or meaningfully contribute to other businesses!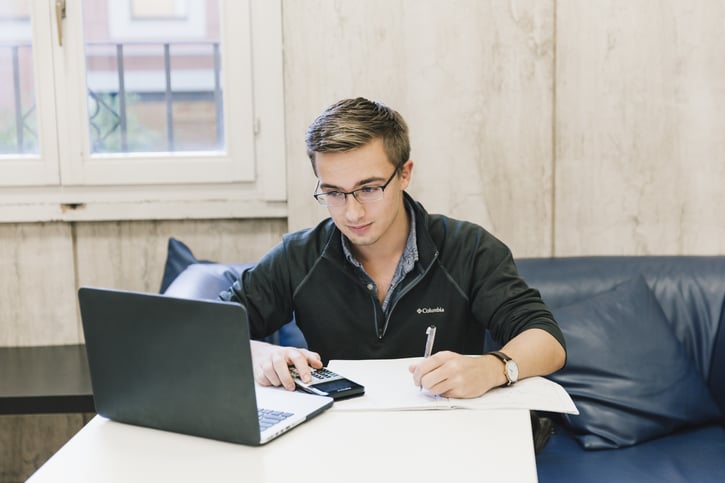 At JCU, students can tailor their studies to learn entrepreneurship skills that reflect their interests
Gain Practical Skills to Accomplish Business Goals
An entrepreneurship minor provides students with the skills they need to evaluate opportunities and develop successful entrepreneurial strategies. This includes generating and evaluating business ideas, defining a business model, and devising persuasive elevator pitches. Through workshops and fun competitions (like JCU's Elevator Pitch Competition), you can hone these skills and turn them into powerful tools that help you achieve your business goals.
Students attending a business school in Italy can benefit from learning through a hands-on approach that introduces real-world business situations to the classroom. For example, JCU's "Learn-Do-Share" teaching style can help you conduct market research, create effective marketing plans, and design engaging marketing materials. You can even apply these skills in internships, giving you a chance to gain practical experience and build an impressive resume.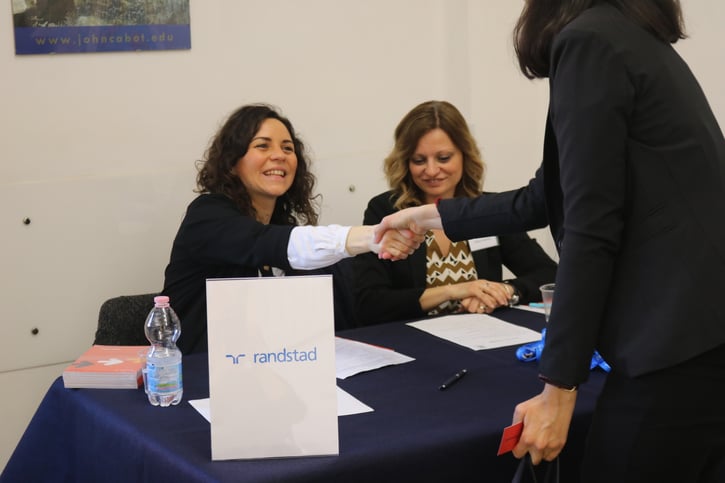 Business students have many opportunities to network with industry professionals
Grow a Global Network While You Study Business in Italy
Those who study business in Italy quickly come to know the value of growing an international network. Through your entrepreneurial studies, you'll be able to make long-lasting relationships with like-minded individuals who share your passion for business.
In addition to meeting with industry professionals through site visits and guest lectures, JCU students can receive valuable guidance from the Institute for Entrepreneurship. This Institute can help them perfect their business plans and discover interesting competitions to participate in. Students and recent alumni can also be a part of a collaborative community via the "Mentors for Growth" program, where they receive direct coaching from innovative leaders! This type of exposure gained by minoring in entrepreneurship gives you the decided edge you'll need to become a more successful business professional.
Are you interested in the unique prospect of attending a Rome business school?
Contact John Cabot University for more information!