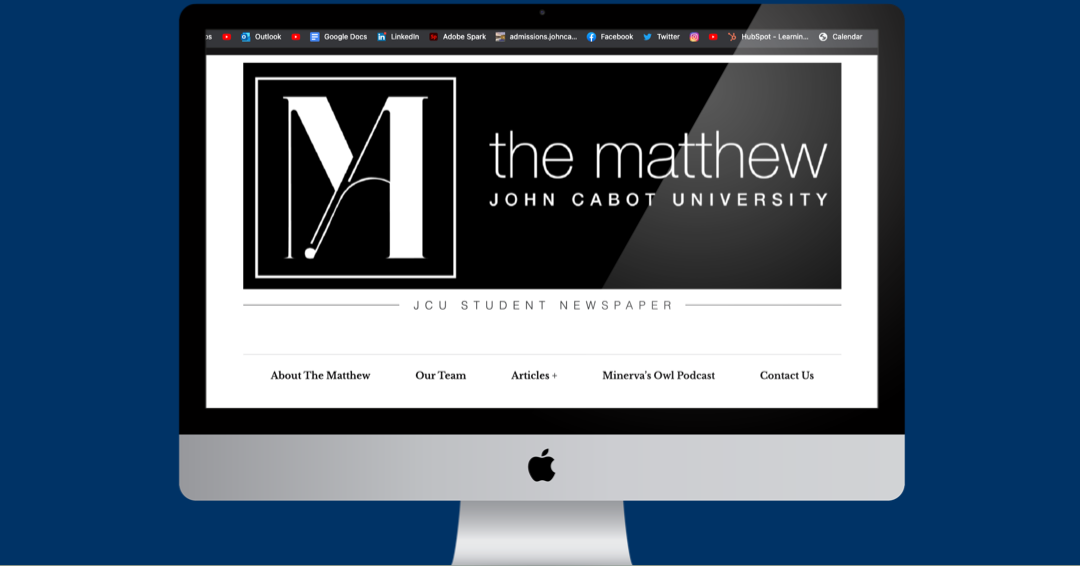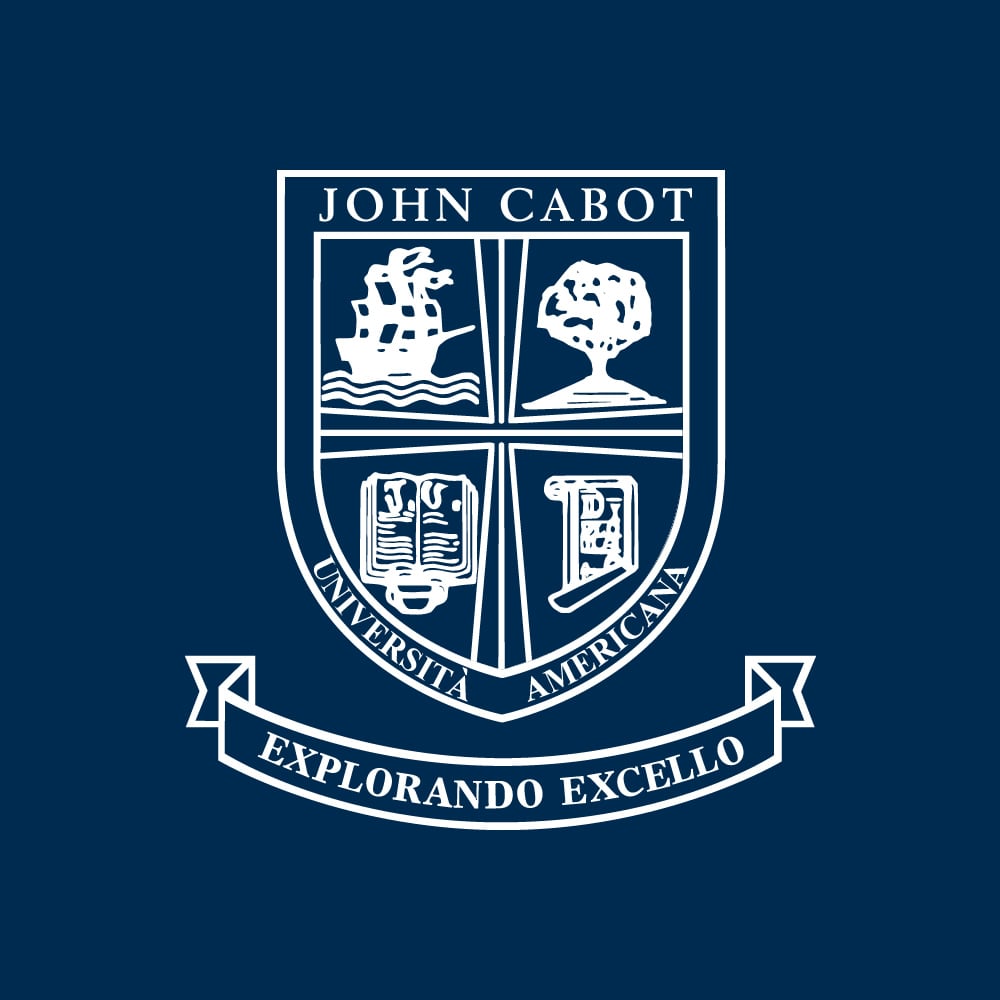 The Matthew is a student-written and student-managed, non-profit newspaper at John Cabot University, an American-accredited university in Rome, Italy.
The club publishes a variety of content on a monthly basis, publishing content written by either voluntary student submissions or articles written by staff writers. The Matthew's earliest issues date back to 1996. Today, the newspaper is split into the following sections: student commentary, community spotlight, news, reviews and creative voices.
The mission of JCU's Newspaper Club is to give students a platform to share their ideas, opinions, voices and creativity. The team is committed to creating an open forum for diverse discussions and creative thought maintaining ethical and journalistic standards. The Matthew believes every student has the right to be heard and they are here to make that happen.
Meet the Newspaper Team
The Matthew is made up of a group of volunteers, passionate about writing on issues that matter. It consists of an international team of student content writers, editors and staff who come from different academic and cultural backgrounds.
"We publish a new issue each month while classes are in session. Our aim is to give students a platform to share their ideas, opinions, voices and their creativity. We publish without bias when it comes to what gets written or who writes it. It is simple - every student has the right to be heard and we're here to make that happen", says The Matthew team.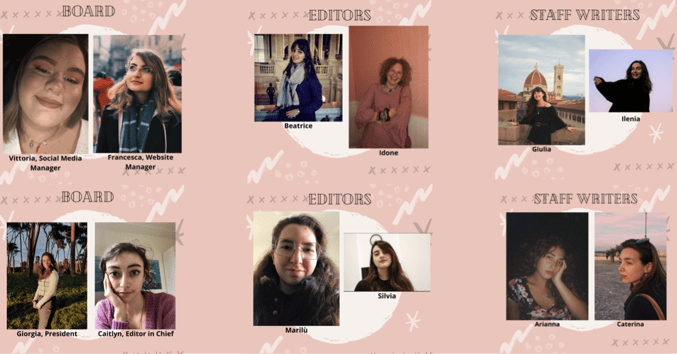 The Matthew's board includes the president, editor in chief, and social media manager. The rest of the team members include staff writers, copy editors, layout designers, a podcast team and special contributors. The club is advised and supervised by JCU Professor Elizabeth Macias-Gutierrez.
Share Your Story
If you would like to participate and work with The Matthew, you can submit an article or creative piece to their email at newspaper@johncabot.edu. Once you have submitted a piece, The Matthew members will contact you once they have revised and edited the submission. In addition, to meet ethical journalistic standards, the team will also inform you about any edits they make and suggestions for you to consider.
Interested in learning more about earning your undergraduate degree in Rome, Italy? Contact admissions@johncabot.edu today to get started on your journey at JCU.