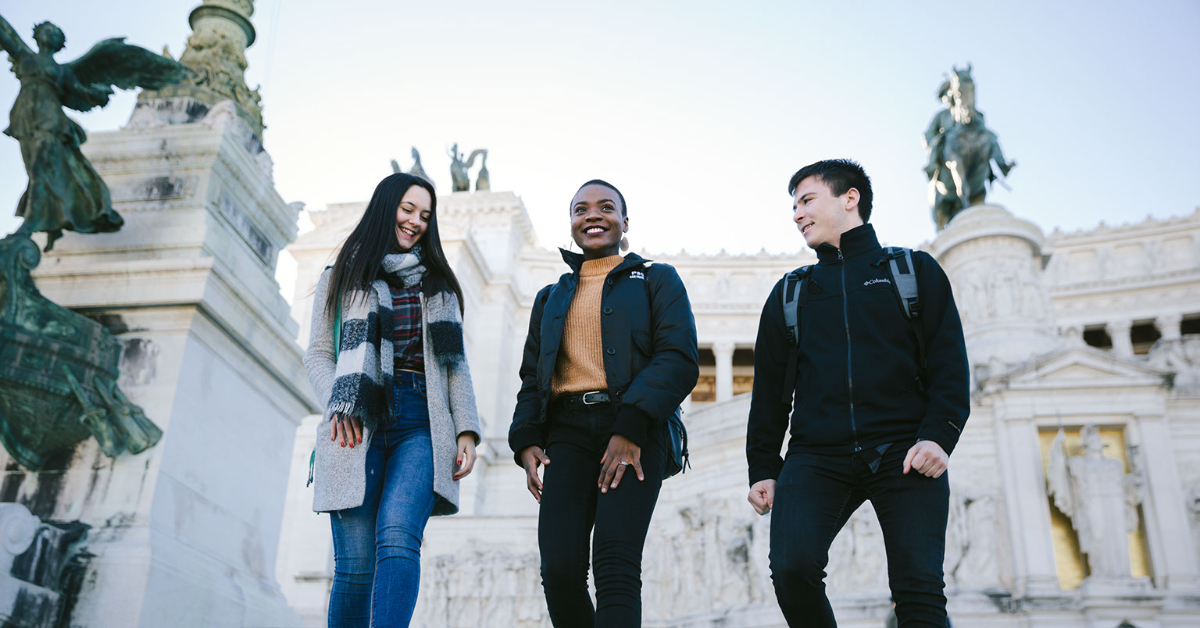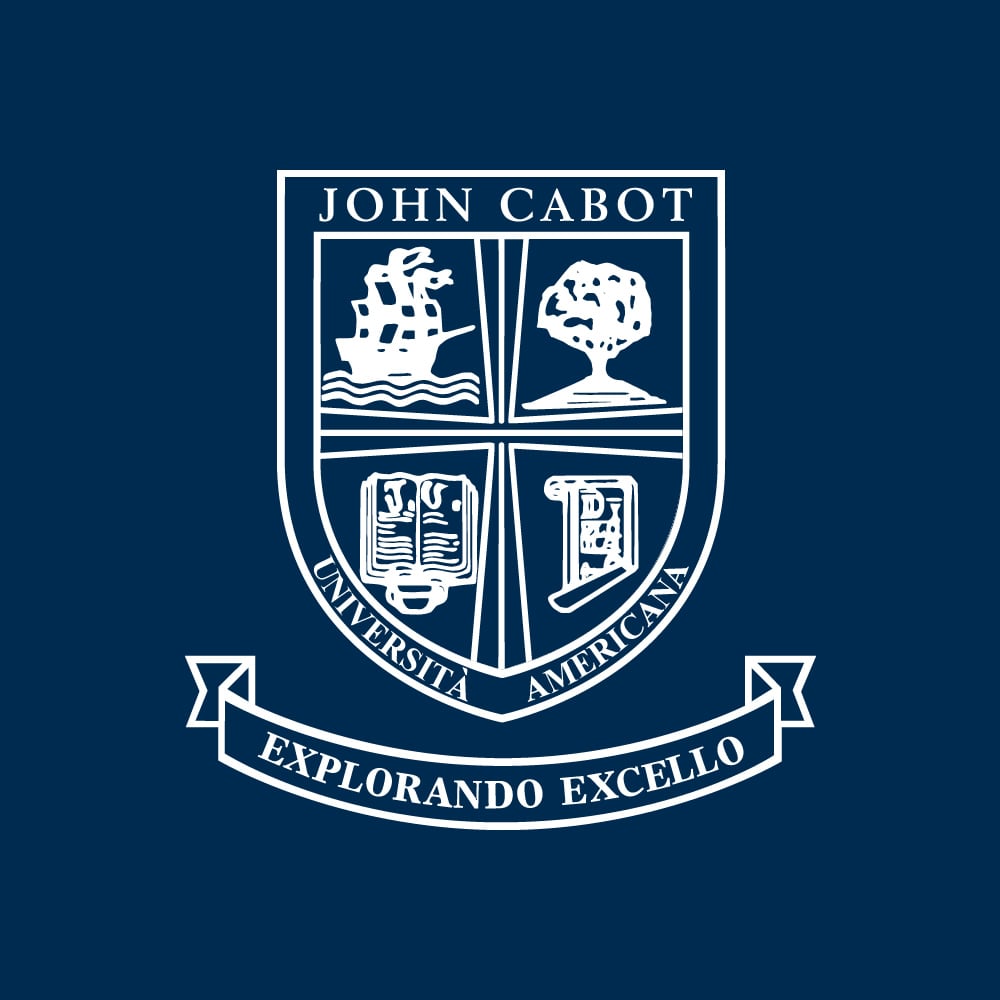 John Cabot University is committed to fostering a supportive community that embraces values of diversity, equity, and inclusion. The unique voices, backgrounds, and experiences of individuals in our community are what makes student life at JCU so special. Both inside and outside of the classroom, our diverse student body offers numerous opportunities to build friendships, exchange ideas, and learn more about the world around us.
In a culture of mutual respect and support, every member of our community is given a platform to express themselves and reach their full potential. Through clubs, organizations, and a concerted effort from both staff and students, JCU has built a campus that reflects the multicultural dynamics of the real world. Here's a closer look at the community culture at JCU!
Welcoming International Students in Italy
The student body at JCU hails from over 70 different countries, in addition to the US and Italy. International students in Italy will find themselves immersed in a community that welcomes different backgrounds, values, and beliefs. Not only does this give students the opportunity to form life-long friendships and global connections, but it's also an important part of the educational experience at JCU.
Inside the classroom, every voice is given equal opportunity for expression. Studying alongside a diverse group of individuals exposes students to new perspectives, challenging them to consider beliefs outside of their own. Whatever their discipline or career goals, an international learning culture is a valuable experience that prepares students for an increasingly global job market.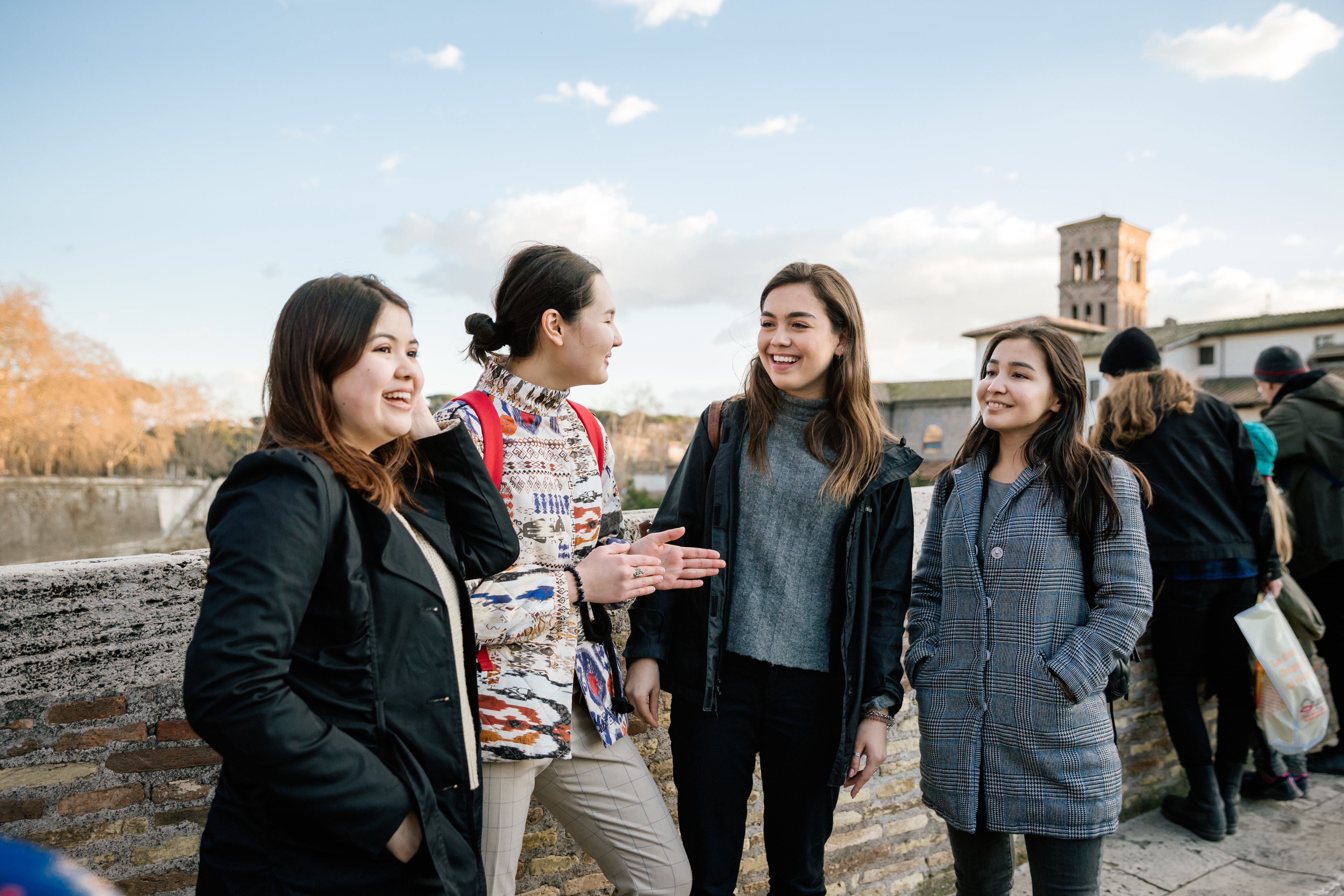 JCU welcomes students from over 70 countries around the world
Clubs and Organizations for Everyone
Participation in student clubs and organizations is an exciting part of student life at JCU. This is the time to develop your cultural, social, or artistic interests outside of an academic context, and connect with your peers in a shared space.
Clubs and organizations are recognized as valuable platforms in our community that encourages students to appreciate, benefit from, and contribute to the richness of other cultures. Some notable clubs that celebrate the different identities of our students include Queer Alliance, the African Cultural Club, International Relations Society, and the Women's Leadership Initiative. In the process of encouraging participation, student clubs at JCU develop responsible leaders who are committed to making positive contributions to an increasingly interdependent world.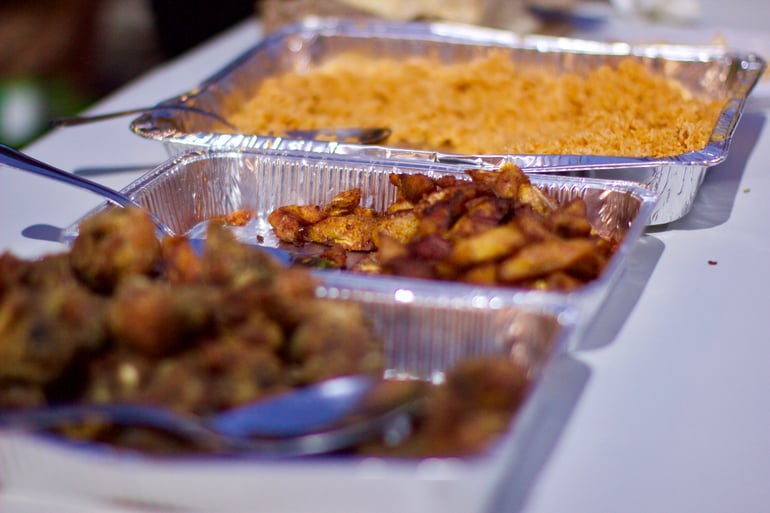 Student clubs celebrate the richness of different cultures
Support From Our Task Force
Diversity and equity at JCU are supported by both the student body and the administration. Our community comprises unique voices, each drawing from their experiences to create a comfortable and safe space for all students. The university-wide Task Force on Diversity, Equity, and Inclusion is committed to providing guidance and resources in support of a common goal to ensure that JCU is free from racism and discrimination. Our Task Force includes a mixture of student and staff representatives from all over the world, working together to implement strategies to develop a more diverse, equal, and inclusive environment in all areas of the JCU campus.
Are you looking to attend an English-speaking university in Rome?