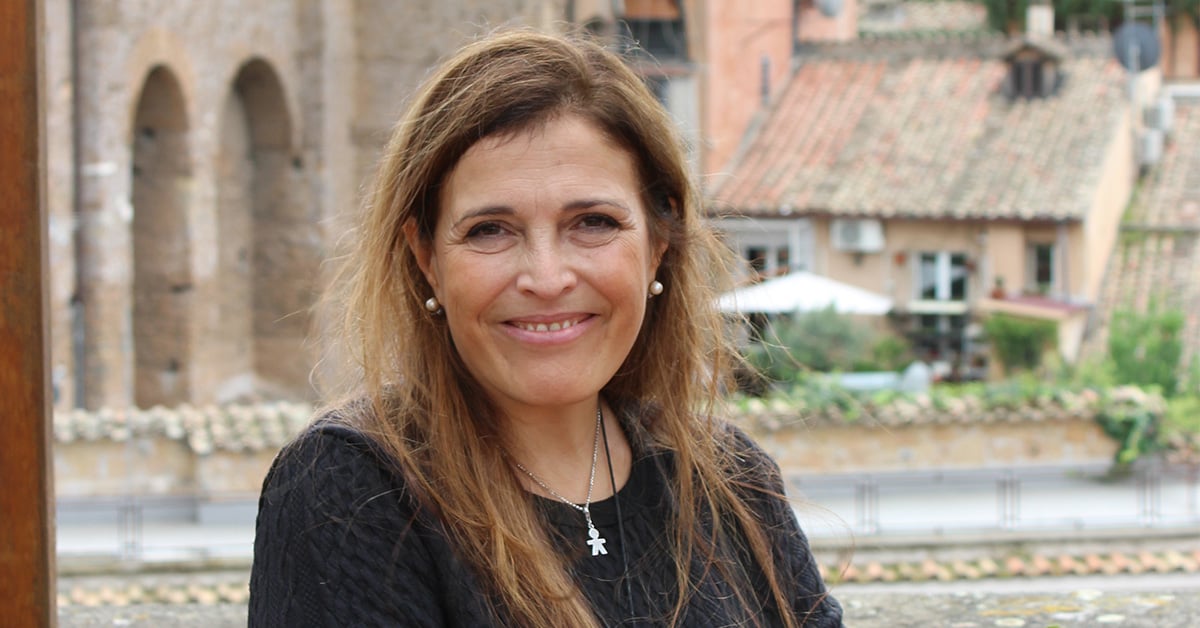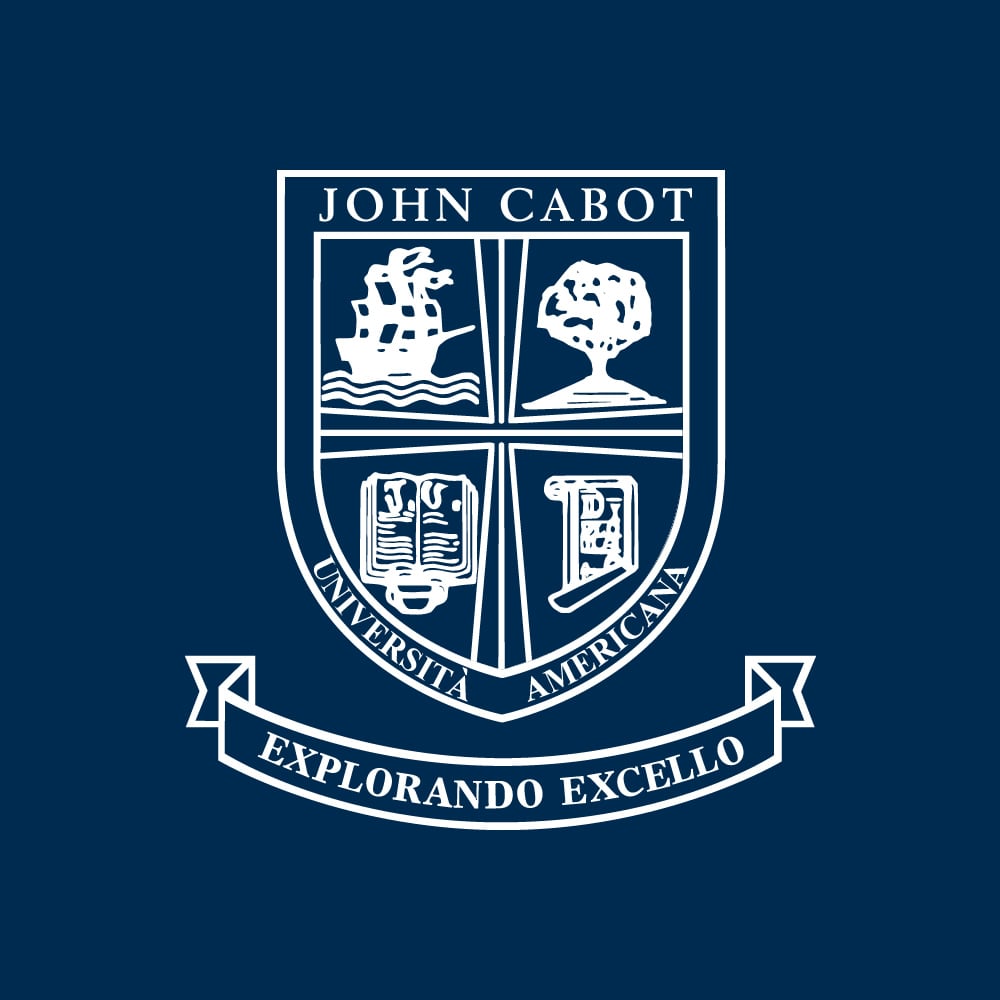 Here at John Cabot University, our students, visiting and degree-seeking alike, can benefit from our knowledgeable and experienced faculty members, who draw valuable lessons from their rich professional backgrounds and impart the knowledge they've developed over the years to our students. Professor Silvia Pulino is an exceptional example of the excellence that students can expect from the instruction they receive during their time with us.
If you're considering a career in business after your studies, you'll benefit from all of the invaluable work Professor Pulino does for the School of Business, and you can rest assured that she will provide the support you need to discover the world of business and entrepreneurship.
Get to Know Professor Carnini Pulino
When Professor Silvia Carnini Pulino, who is Italian of Argentine descent, returned to Italy after many years of investment banking and international business experience, she started a consulting practice helping businesses restructure or grow. "I consulted for entrepreneurs, especially those with international or early-stage projects, and for businesses that required restructuring or turnaround," she explained. Being multilingual and multicultural (speaking five languages) helped her bridge the gaps between Italy and the rest of the world for her clients. Professor Pulino brought her extensive business, entrepreneurial, and financial expertise to her full-time position here at JCU. Following Professor Carnini Pulino's example, we provide plenty of opportunities for our students to add a global perspective to their curriculum, not only through academics and by learning new languages, but also by exploring different cultures as they engage with their peers in academic, volunteer, and experiential activities.
How Professor Carnini Pulino Fosters an Entrepreneurial Spirit at JCU
Effectively, Professor Carnini Pulino has continued to draw on her consulting expertise even at JCU, contributing to the development of our business department, restructuring the career services center, founding and growing the Institute for Entrepreneurship, and actively participating in our strategy. In addition to these impressive accomplishments, Professor Carnini Pulino has fostered an entrepreneurial spirit at our school of business in Italy. She said: "We promote and enable the development of an entrepreneurial mindset, which is a competence that applies to all spheres of life."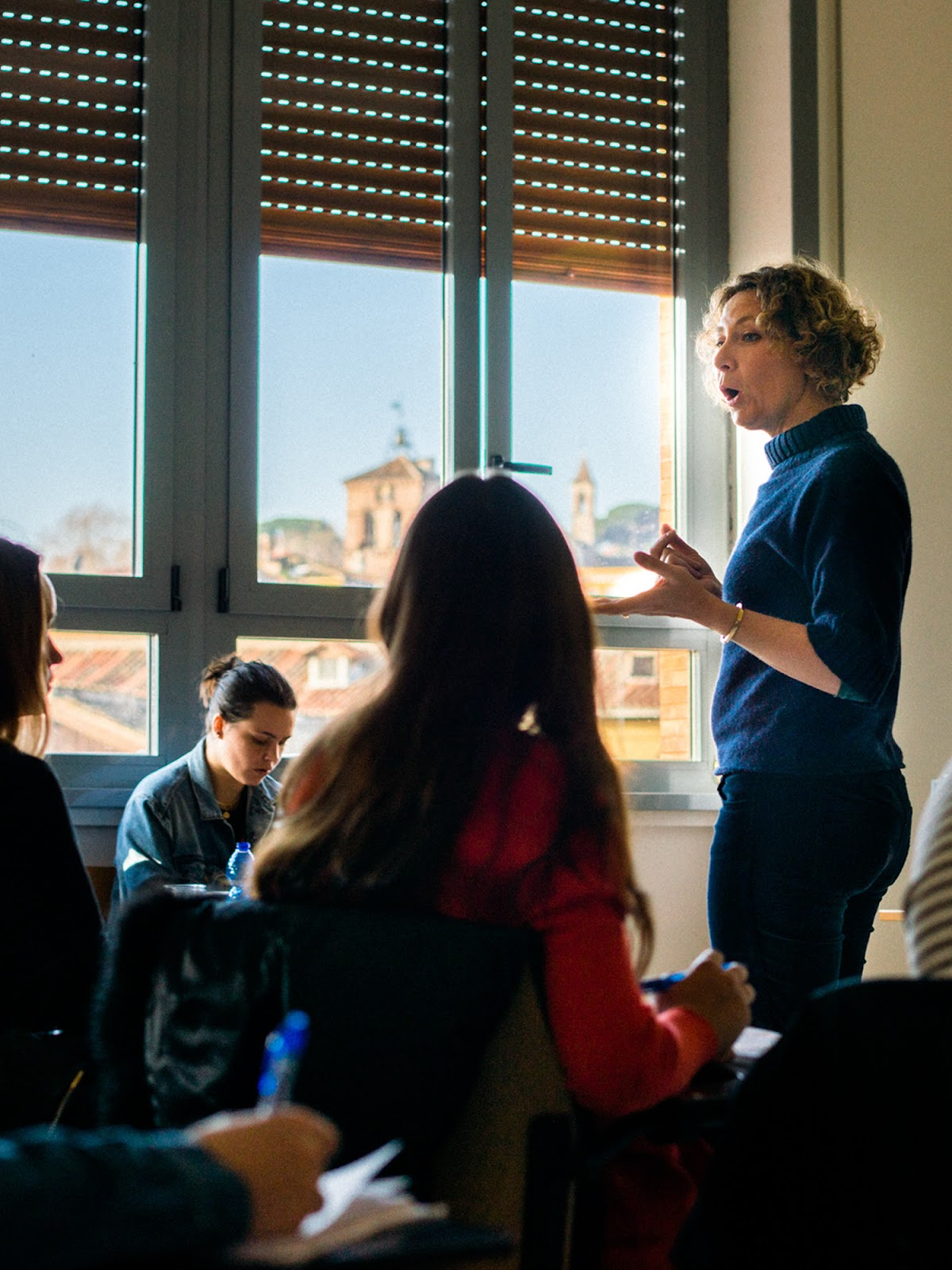 Our faculty members aim to cultivate a strong entrepreneurial spirit at JCU
Entrepreneurship Through a Liberal Arts Lens
Our Institute for Entrepreneurship aims to provide a world-class entrepreneurial education that fosters social responsibility for students who choose to study business in Italy. In addition, we strive to build an international network of researchers, practitioners, and leading innovation hubs to open doors for our students and alumni. Professor Carnini Pulino has played a significant role in carrying out this mission with her engaging lessons and, as director of our school of business, aligning the entire school behind the mission. For example, sustainability is a core value that permeates our academics and spills over into other activities like the Triggering Change Competition, the Alumni Sustainability Hub, and JCU student delegations to the Climate Change Conference or to the World Food Forum. Professor Carnini Pulino states: "I like JCU because of the immense sense of possibility in terms of what we can do for students - in the classroom, through the Institute for Entrepreneurship, and the Center for Continuing Education. We have a fantastic team of like-minded colleagues who support this model of interdisciplinary collaboration."
Indeed, we provide an interdisciplinary approach to our business instruction, emphasizing the liberal arts. This leads to a deeper understanding of the importance of all the disciplines as we explore an uncharted world where topics like artificial intelligence must intersect disciplines like ethics and philosophy. It also enables our students to cultivate an understanding of diversity, which they may use to develop familiarity with different perspectives, enriching their decision-making process, exercising their ability to find compromise, and ultimately building long-lasting personal and professional relationships.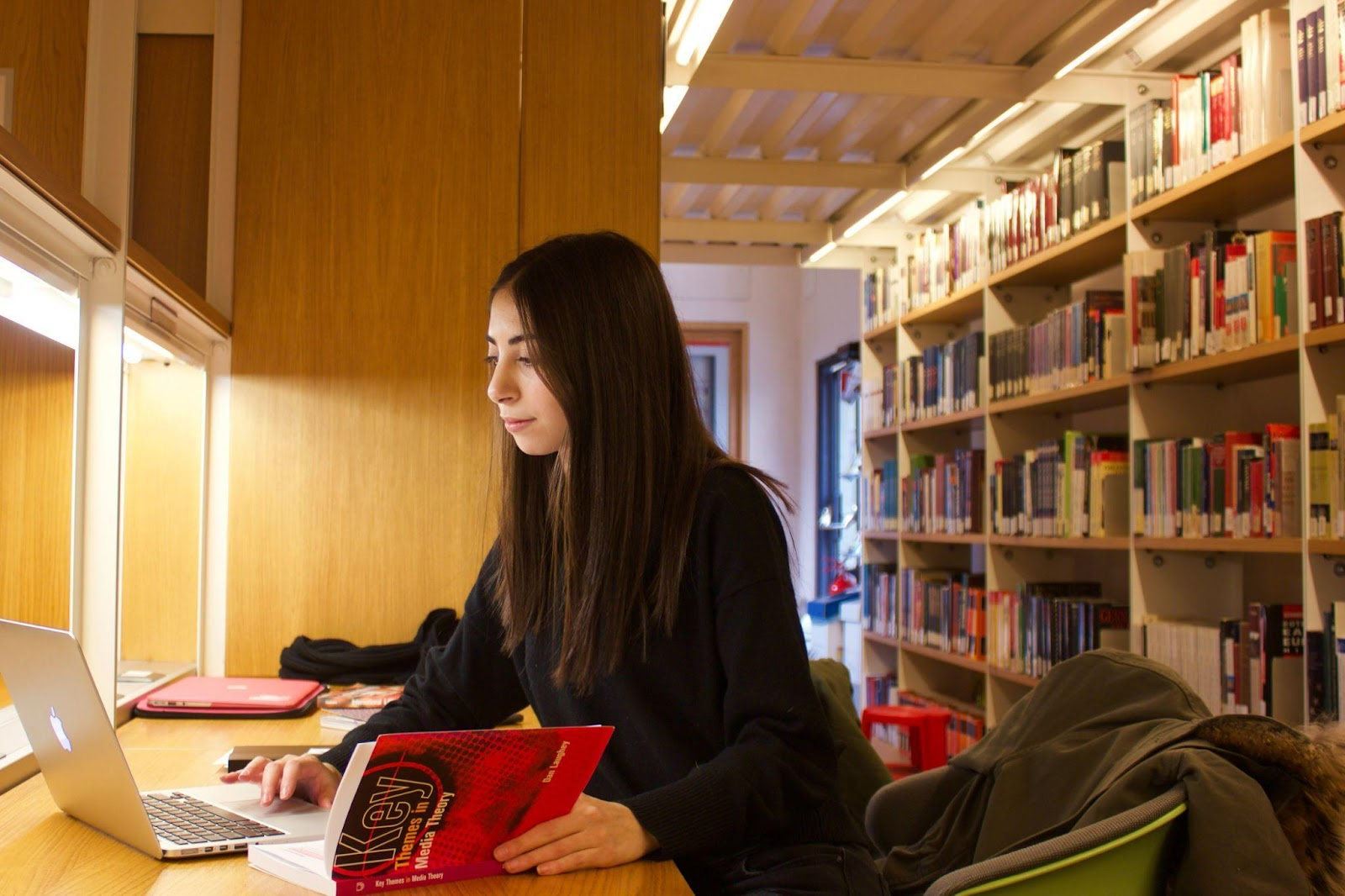 An interdisciplinary approach to entrepreneurship provides a well-rounded education
Professor Carnini Pulino encourages business students to follow their natural curiosity and challenge themselves to go beyond the boundaries of the familiar. With support from her and our other outstanding faculty members, you can look forward to a bright future in business and entrepreneurship.
Are you ready to enroll in an American university in Rome?
Contact John Cabot University to learn more!