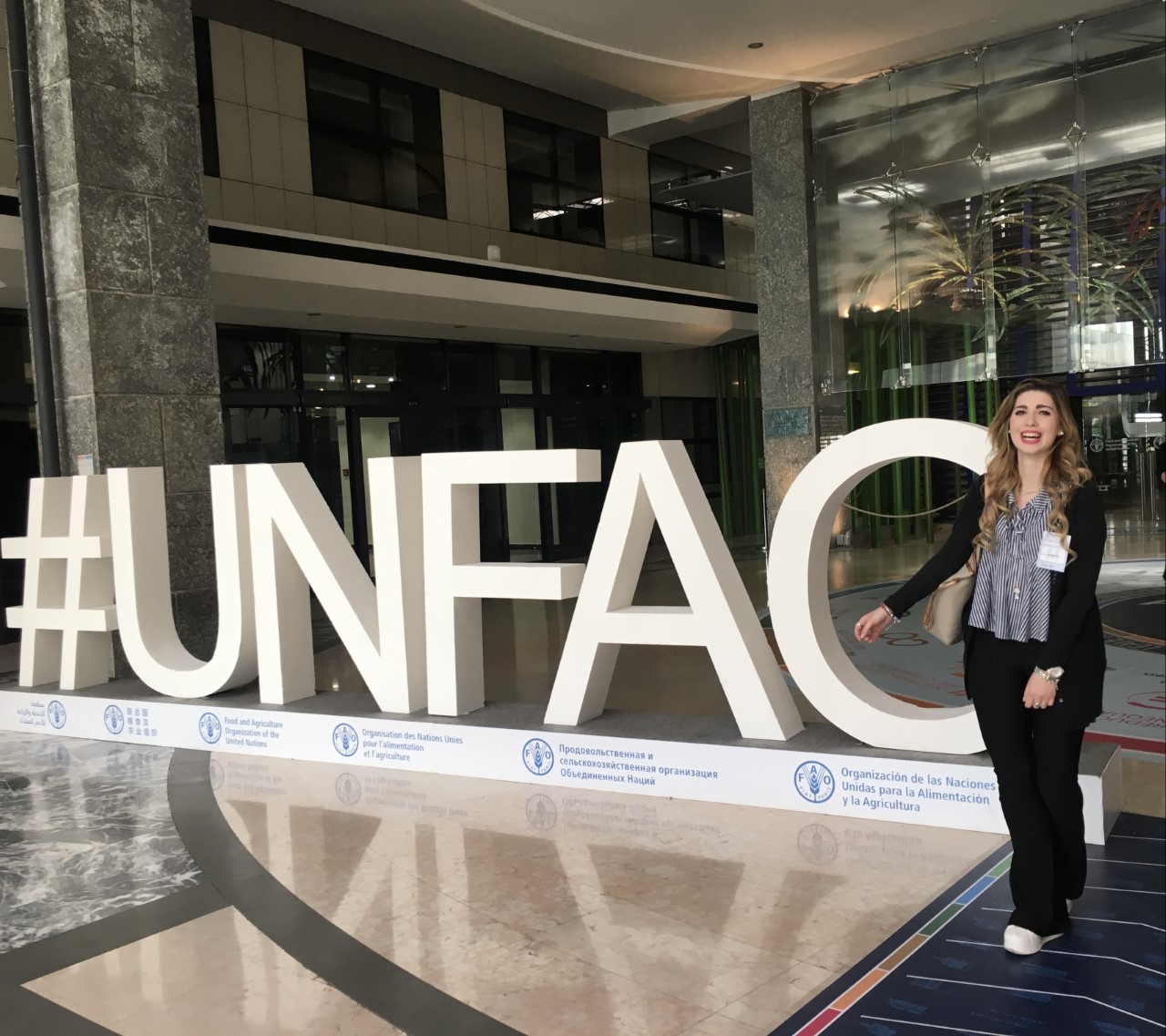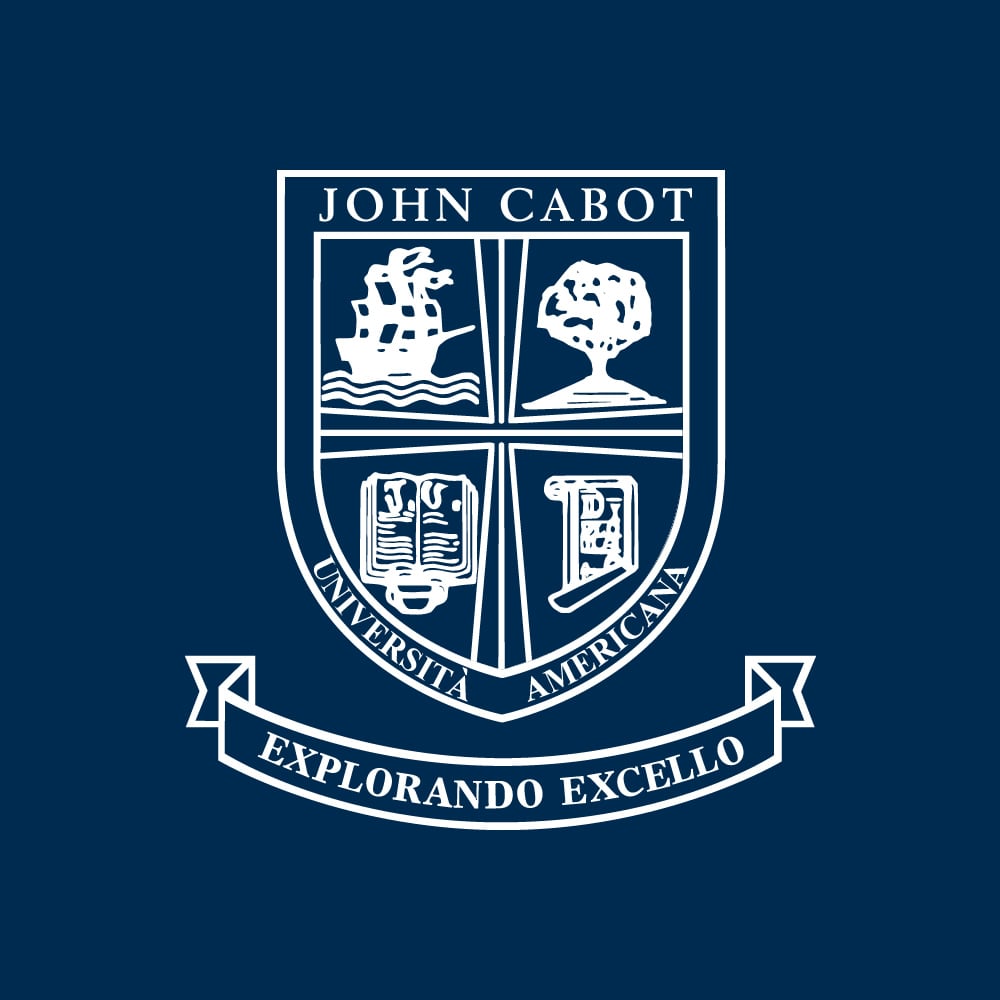 I decided to study at John Cabot University for many reasons. I graduated from high school when I was 17; I applied to universities abroad but did not feel ready to move yet. I was not sure what I should major in, so I applied to JCU as a communications major and marketing minor, but a few months later I was studying politics, history, and economics. I chose JCU because I liked having the opportunity to take different classes to help me decide which path to take. The idea of taking entrepreneurship as a minor came during my junior year while talking with Professor Pulino. I had always thought about creating my own brand and I really liked how the minor was shaped in order to gain the practical skills needed to be able to start a company. BUS305 was certainly the best class for helping me to understand what is involved in starting a company from scratch.
Life as a Gladiator was extremely active! I had the chance to study abroad in 2015 and 2016 and live in Madrid. I was part of the cheerleading team, I worked at many of the JCU open days, and I joined the conversation tables of French and Spanish every semester to practice my language skills. In 2016 and 2017 I was selected to work for Harvard World Model UN and for Berkley Model UN respectively. In Spring 2016, I organized a contemporary art exhibition around Guarini Campus as the final exam of AH271. In Fall 2016, I attended movie evenings organized by Professor Argentieri and joined him and other students in Budapest for events and lectures as part of celebrations for Hungarian National Day.
I tried to attend as many events and talks as possible. Pizza and Politics was one of my favorite weekly events because it allowed students to discuss "hot topics'' with their peers and to learn a lot from guest lecturers. I will always remember the event organized for the US presidential election of 2016; we stayed up watching the polls at Tiber Cafe until 5am.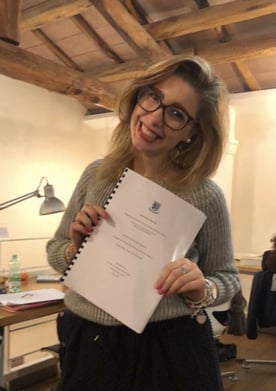 The diverse environment at JCU is extremely stimulating. I consider myself lucky to have met people from all over the world and to have discovered more about their cultures and backgrounds, which means that I also learned a lot outside of class. I will be forever grateful to JCU and its cosmopolitan community. At JCU, the professors want to hear student voices during class and I believe that the great relationship between professors and students is one of the main strengths of JCU.
Three years after graduation I am glad I chose international affairs as my major. The class American History of the 20th Century, taught by Professor Lanzone, was probably the best history class I have ever taken and still helps me today when thinking about crises we are currently facing in Europe such as immigration. Professor Argentieri's class on the politics of developing countries was also very useful and through Professor Scarpa's class Human Trafficking and Contemporary Slavery I deepened my knowledge of human rights while focusing on many case studies. `Professor Antonelli's International Finance class has been very useful for my M.A. and made me see the Western world through a different lens and gave me the skills to analyse the growth of countries, essential for someone who wants to work in politics.
The class on Diplomacy and the UN made me realize what field I wanted to work in and made me think about interning (thanks to JCU Career Services) to the Consulate General of Peru in Rome to better understand the world of diplomacy and I ended up loving it. A guest lecture by the UK Ambassador to Italy, Jill Morris, who talked about her life as a diplomat, also really helped shaped my ideas about my future in diplomacy.
After graduating in 2017 I moved to London to pursue an M.A. in Diplomacy and Foreign Policy at City University of London where I graduated with Merit in December 2019. Before graduating, I also worked at the Consulate General of Italy in London to make the Brexit transition period easier for Italian nationals, and at the outbreak of Covid-19 I worked on the repatriation of Italians living in the UK.
I am now pursuing an Italian Masters (M.A. in Diplomatic Studies) at SIOI focusing on international law, Italian law, world history and international economics with the idea of eventually working as a diplomat for the Italian foreign service or in international institutions and consultancy.
I owe everything I am today to JCU; I learned to go beyond books and to say what I think without being scared of others' opinions, but at the same time always listening to other people's ideas. The best piece of advice I can give to new students is to not be shy, but to participate in everything that JCU organizes and to get engaged in class discussions.
Chiara Marrocco, Class of 2018
Hometown: Rome, Italy
Major: International Affairs
Minor: Entrepreneurship