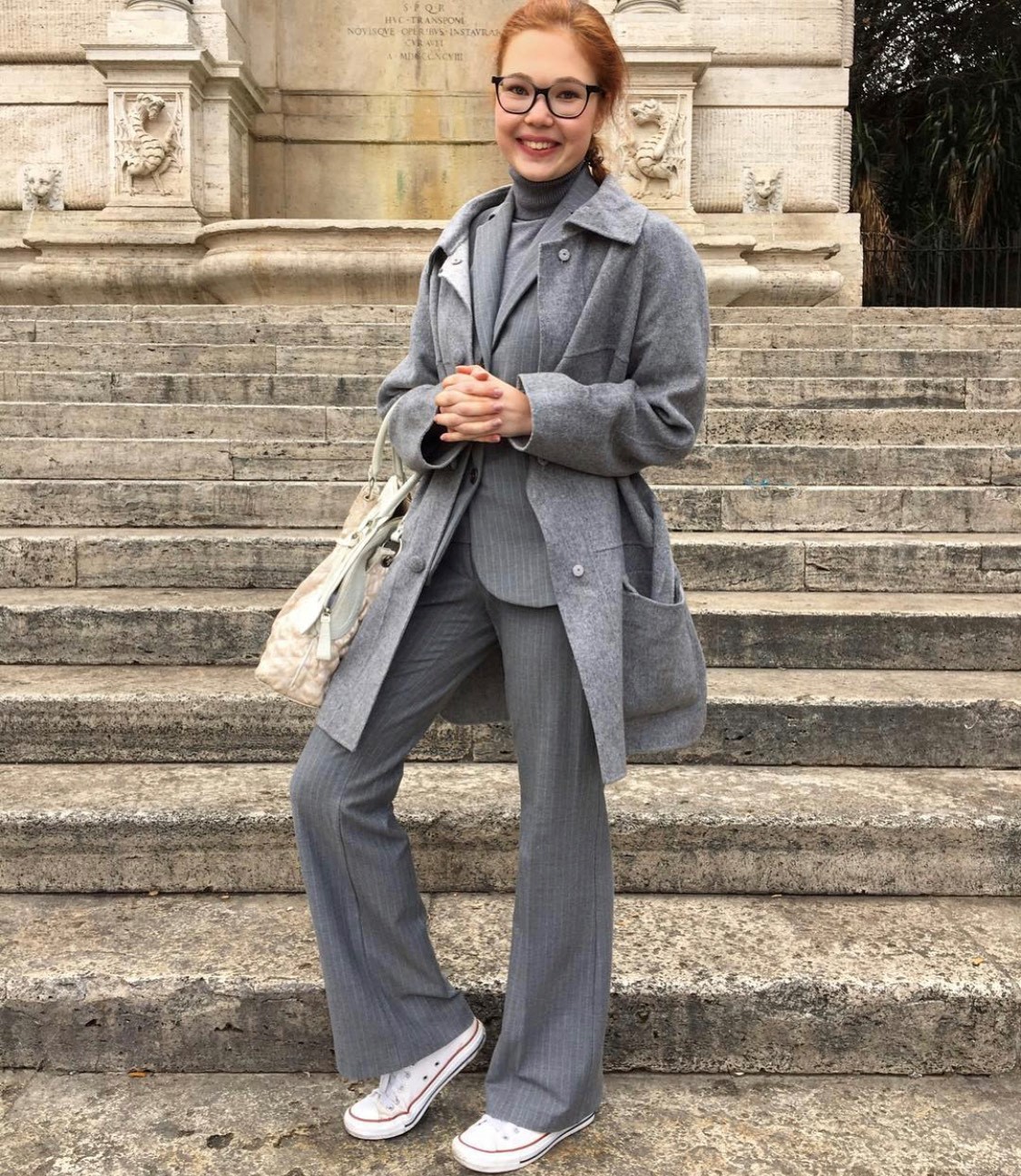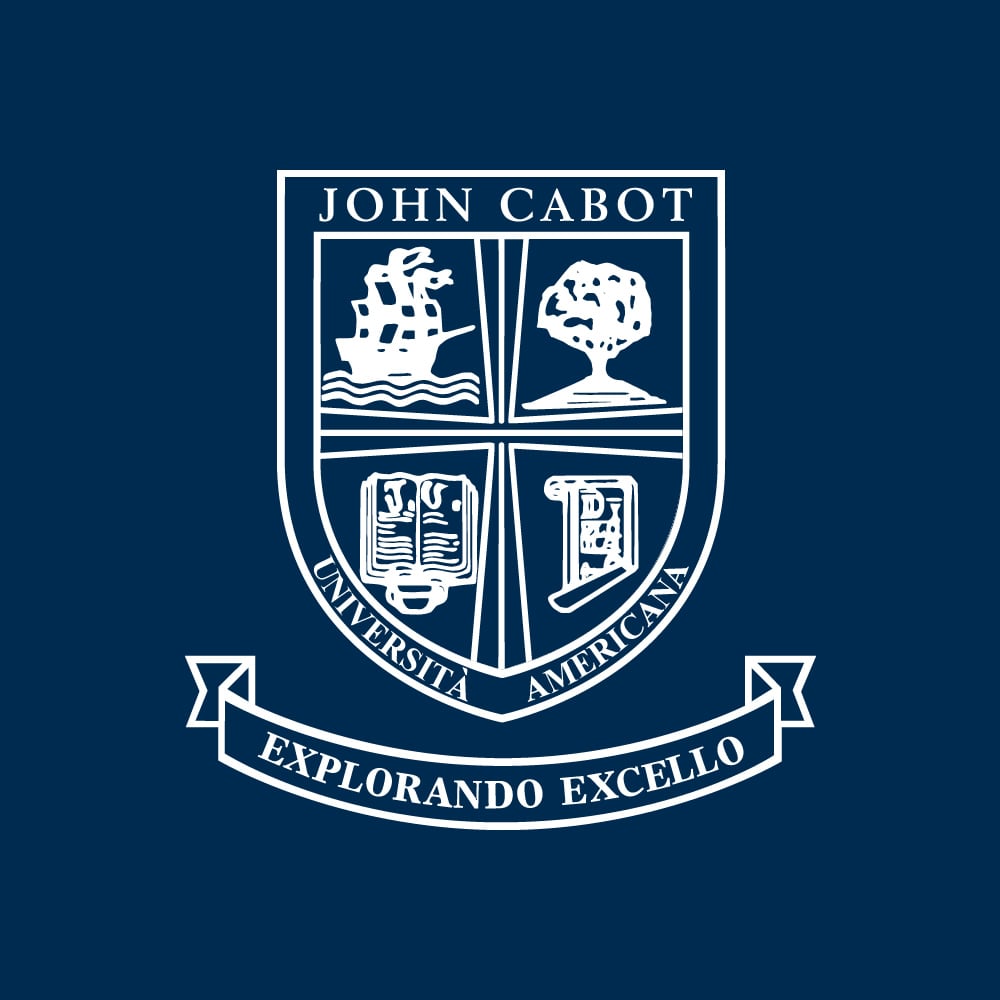 Originally from South Ural, Russia, alumna Tamara Volozhanina (valedictorian of the Class of 2019) majored in International Affairs with a minor in Communications at John Cabot University. She is currently an intern at the United Nations Industrial Development, Department of Technology and Innovation, Division of Innovation and Digitalization, and recently completed her Masters at Oxford University.
Where are you from?
I was born and raised in South Ural, the industrial heart of Russia. My native town is called Chelyabinsk — a provincial place with beautiful nature, extreme pollution, and tough but kind people. My life so far has unfolded quite internationally: moved to Austria at 16 years-old, finished high school in Vienna; then moved to Rome to study at John Cabot University, was away for exchange semesters in NYC and Brussels; finished my masters at Oxford. I have been all over the place and plan on continuing to live this way, an academic nomad of some sort.
What made you decide to study at JCU?
It was actually a beautiful coincidence, a twist of fate which turned out to be the best possible solution in the end. Having received high grades on IB exams, I was all set (offer, scholarship, dormitory) to start my undergrad in the UK. But then I was refused entrance clearance three times. I didn't know what to do. Thankfully, JCU gave me a chance to enroll. I am actually grateful that my UK visa never came in, paving my path to Rome, JCU and lifelong friendships.
Why did you decide to major in International Affairs?
Again, it was fate and last-minute decisions. Everything happens for the best, we say in Russia. When I was in high school, I wanted to become a political journalist, but in an American system one chooses both major and minor, so I decided to try International Affairs as a minor. I ended up loving it so much that I switched major and minor and then decided to pursue a career in the field of international security and crime prevention, rather than in journalism.
Which classes/professors had the most impact on you?
Professors Michael Driessen and Pamela Harris are definitely the superstars of my academic journey at JCU and have had a profound impact on my development and growth as a scholar and individual. They both know me from my first semester, were my thesis readers and helped me bolster my personal statement when I was applying to Oxford. Dean Harris introduced me to political science, Tilly, Putnam, Diamond and Morlino, pillars of democratic quality and jus cogens... She generally was my "go-to" person whenever I needed advice or a hug. She's one of my role models in life and a source of constant inspiration.
Professor Driessen is by far my favorite professor of all time. He taught me for many classes - World Politics; Comparative Politics; War, Peace, and Conflict Resolution; Religion and Global Politics. At one point I was taking two of his classes in one semester because his teaching manner is brilliant and it is always so so fun. I also started my Islamic Trotskyism research because of his Religion and Global Politics class which defined my career focus on counterterrorism as well as my commitment to demystifying violent religion as a political pathology rather than inevitable consequence of faith.
You were named 2019 Class Valedictorian – what did this mean to you?
Being a valedictorian meant my sleepless nights in the library, gallons of espresso and a straight A-record have all paid off. I am a perfectionist, a very self-disciplined and painfully self-critical person whether in studying, work or my personal life. I used to be very insecure about the fact that I was a bookworm and control freak, not really into spontaneous parties and never ever late for a deadline. But at JCU I was constantly receiving so much love, support and appreciation - for my style, my papers, my responses in class - that I was able to slowly grow from a shy self-conscious kid into a confident personality.
I felt that me being chosen to speak on behalf of the Class of 2019 was a great honor, a testament to my resilience and a recognition of my worth. I am forever grateful to JCU and my amazing cohort for making me feel so special and so loved. It's been incredible seeing all these great people being proud of who I have become.
Congratulations on completing your Master's program at Oxford University! Can you tell us more?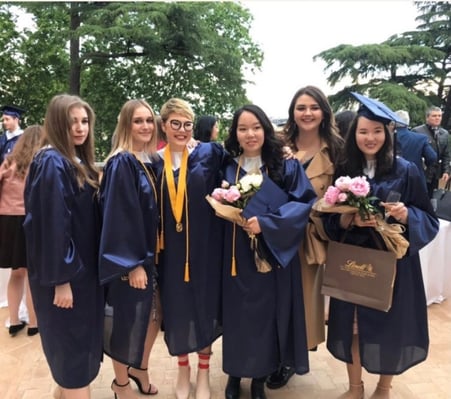 My experience at Oxford was unforgettable, even if part of the time had to be online because of COVID-19. I learned so much as a part of my Global Governance and Diplomacy degree and got to meet some incredible professors at our Oxford Department of International Development. I was yet again blessed to have amazing peers both at the department and in my college. We are all close friends and try to keep in touch. We did have the best caretaker at the Queen Elisabeth House (Gary, if you ever see this, GGD 2020 loves you). Oxford, in general, is a very vibrant socio-academic hotspot, with seminars, events, debates, and lectures happening all the time. I opened up my cultural and academic horizons immensely and cannot be more thankful to have been living and studying in such a dream place.
How did your time at JCU prepare you for further study?
Although I was very challenged at Oxford, it was mostly due to the intensity of my degree - which combines classes, examination and a dissertation, all in one year - rather than due to the content. Many of the concepts we studied I had already encountered or learned about throughout my International Affairs major. I think JCU provided me with a very thorough foundation upon which I was able to build during my masters. My undergrad degree gave me a robust understanding of what I want to specialize in which is instrumental when deciding on a postgraduate degree and research perspectives.
What are your future career plans?
I am currently doing an internship at the United Nations Industrial Development, Department of Technology and Innovation, Division of Innovation and Digitalization. We work to connect donor countries with countries who are recipients of technical assistance, mostly in the form of industry restoration, buildup of domestic expertise and enhancement of competitiveness of beneficiary SMEs. It is a noble apolitical agenda, and I am very happy to contribute to empowerment of local communities and sustainable development and growth of local economies, thanks to UNIDO's capacity building and gender mainstreaming activities. In the future, I plan on gaining more experience with international organizations, especially in the area of counterterrorism, humanitarian law and peace building. However, despite these priorities, I have a very flexible mindset and remain open to any opportunities that come my way.
What advice would you give to students considering studying International Affairs at JCU?
Be bold. Take classes that interest you but also experiment and learn about areas you never touched upon before. You never know what you will end up doing.
Try to specialize as early as possible - it is very self-gratifying and solidifies your professional claims in masters and career applications.
Challenge your peers in class even if your opinion is not a majoritarian one. I was always that ever-sceptical Russian kid in a US-dominated classroom, and trust me, we all benefitted from my critical mindset and the exciting discussions it triggered.
Take classes with Profs Driessen and Harris. Just go register for their classes. It is SO worth it. You can thank me later on.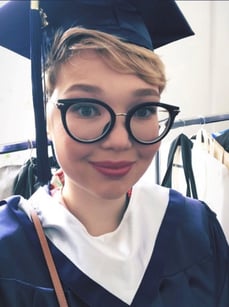 Tamara Volozhanina
Class of 2019
International Affairs Major, Communications Minor
Hometown: South Ural, Russia