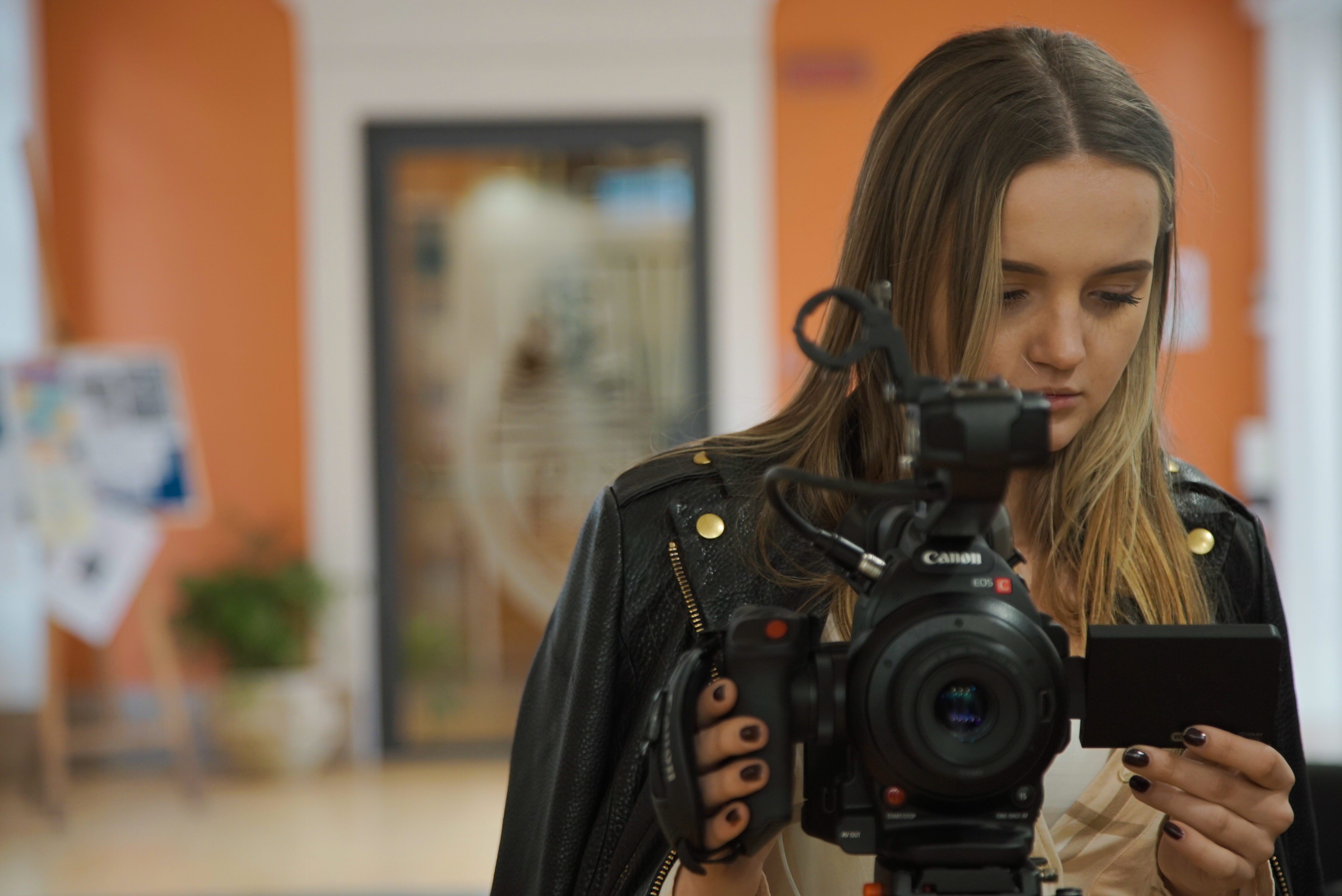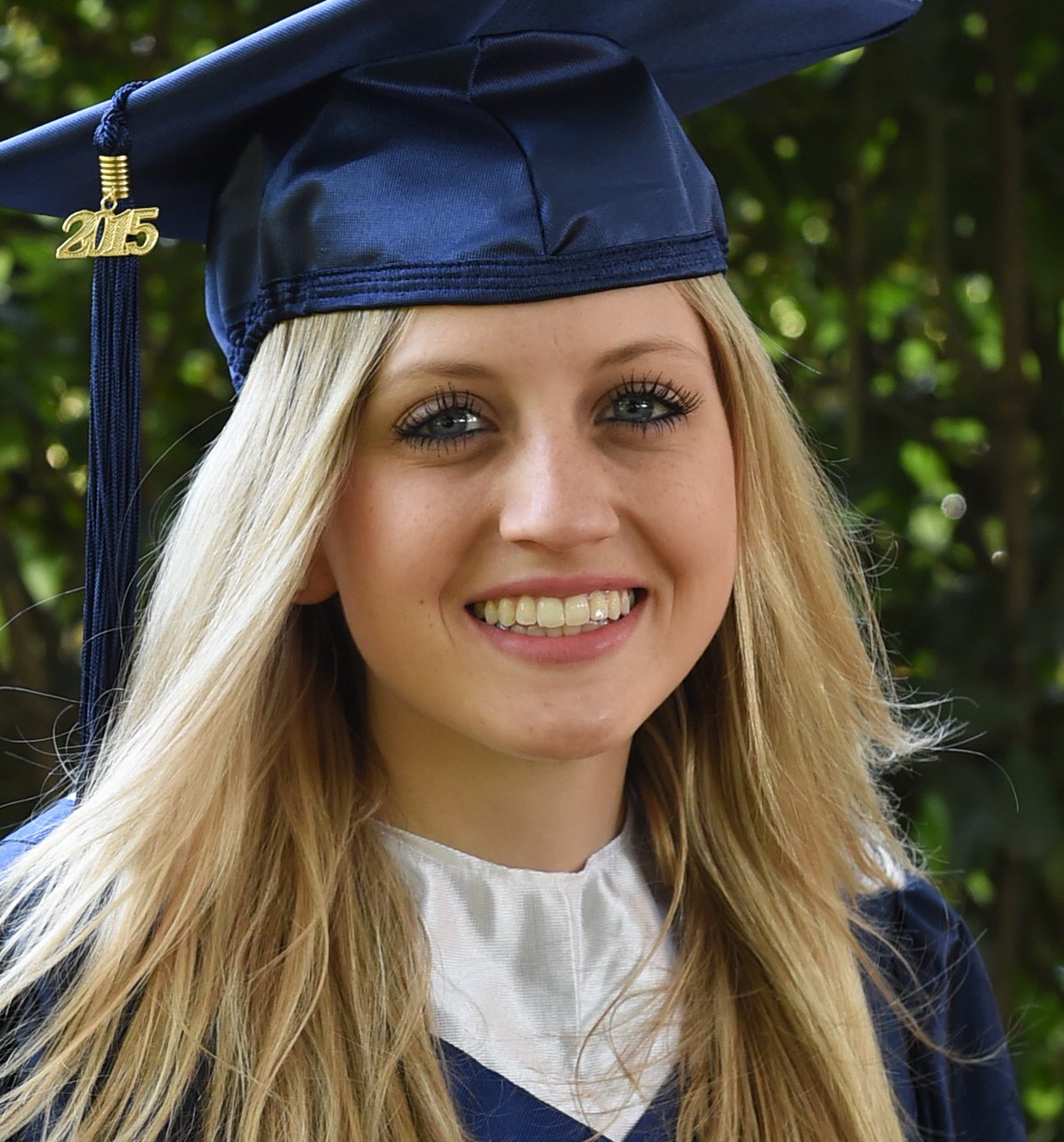 Communications is an area of study that comprises a wide variety of concentrations. Whether you are interested in social media, travel writing, journalism, cinema, or the history of popular music, the JCU Department of Communications has it all!
One of the best ways, however, to delve deeper into the specific study of communications is by hands-on practical experience. The course DMA 434: TV Production Practicum has no textbook, and no required or recommended reading. Why read about television production when you can experience the process first-hand, in the studio and on location?
The TV Production Practicum, a workshop-style course taught by professor Brian Thomson, is ideal for students who have successfully completed the TV Studio Lab course and want to continue working on program development and asset management. One of the most beneficial aspects of the course is that students get real experience working video switchers, audio mixers, cameras, and lights in demanding live production scenarios.
The course is definitely challenging, as students not only convene with their classmates each week for production meetings, but they are also expected to work extensively in the studio and on location outside of class hours. Although it may take some extra time outside of the classroom, the rewarding experience of actually creating something is well worth it! Thanks to the JCU communications department, students will have the opportunity to put into practice what they have been learning with the use of cutting edge digital video production equipment and facilities, as well as a modern TV studio.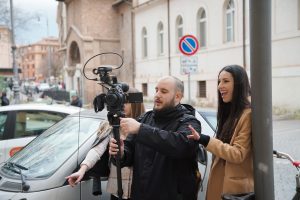 This is not a class where students discuss how media content is created; it is one where students create it themselves! Some of the content produced by students of DMA 434 is for JCUTV, John Cabot's student-run YouTube channel.
If you are a communications major, or if you are simply interested in learning more about camera operation, soundstage preparation, lighting, audio mixing, and more, this is the perfect course for you. Don't miss out on an opportunity to discover the world of TV production where you are in charge of creating and directing real content.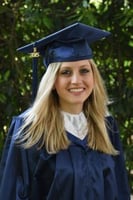 Alexa Vujaklija (Shearer)
Class of 2015
Communications Major
Grew up in The United States, Germany, The Republic of Georgia, Russia, and Bulgaria