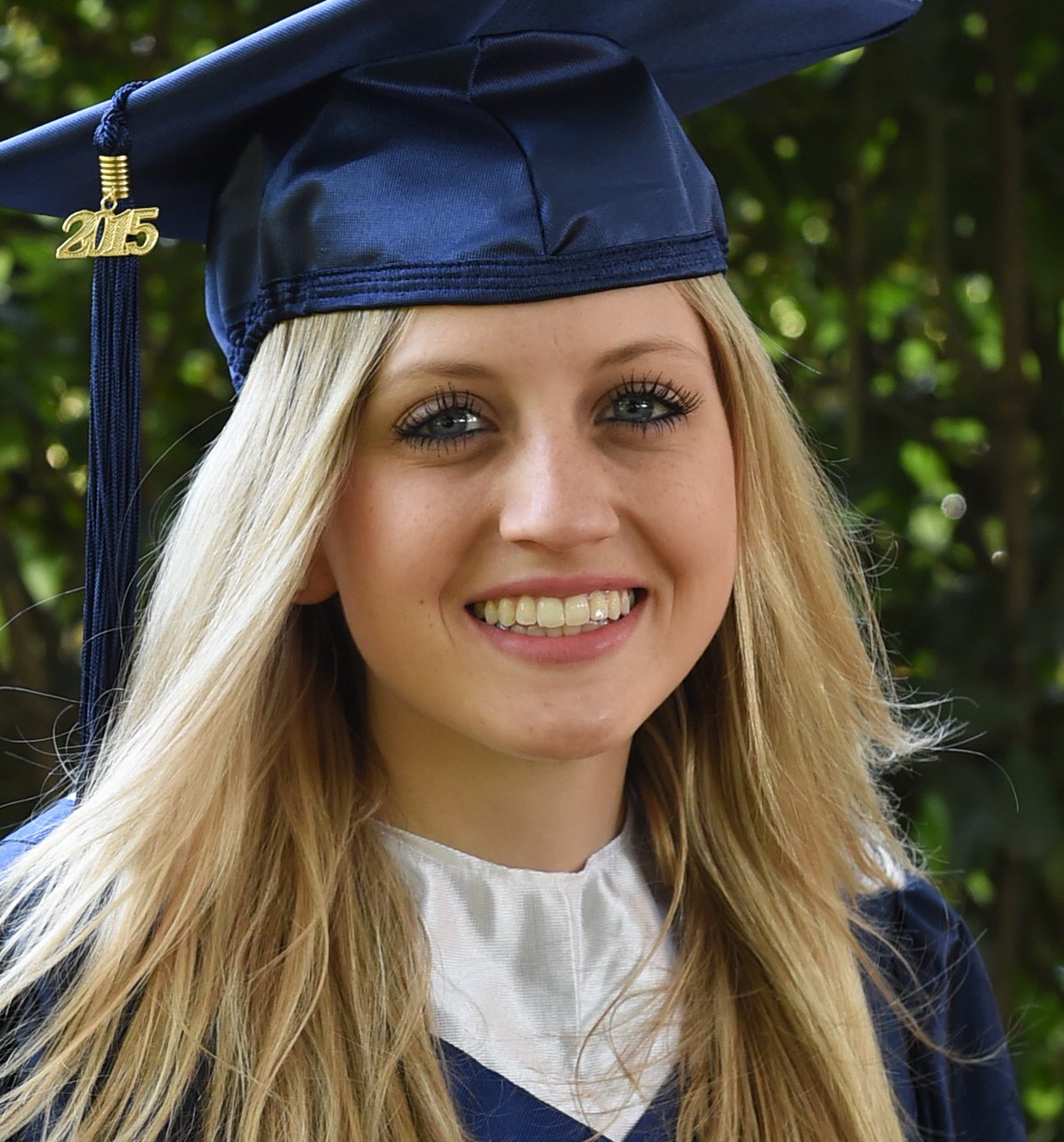 The decision to transfer to a new university is not one to be taken lightly. You may be unhappy at your current college for a variety of reasons: maybe you aren't thriving academically, or you seek more extracurricular options. Perhaps you don't love the city your school is located in or you haven't made close friends. Maybe you're not even necessarily unhappy, but you just feel your college is not the right fit for you. These are all valid reasons to consider transferring. Still, the process can be daunting - you basically have to repeat the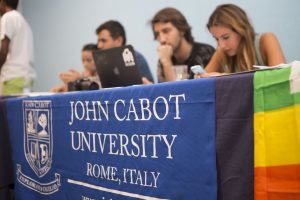 college search and admissions process, and commit to making the big decision
of changing schools. There are a lot of options out there, but I truly believe that John Cabot University is a great place for any transfer student wanting to get the most out of their college experience, but looking for something a little different and off the beaten path.
Here are 10 reasons to transfer to John Cabot:
1. International community
The student body that makes up the JCU community is unlike any other around the world. What makes John Cabot so special is that it is a small--but diverse--group of global citizens. JCU students come from all different backgrounds and cultures. If the idea of joining an international community with classmates from over 70 different countries appeals to you, then JCU would be a great fit.
2. Rome is your campus
If you transfer to JCU, not only will your peers stimulate you to learn more about the world, but so will your surroundings. The John Cabot campus is not your traditional college campus: it has various campus buildings, residences, and classroom space throughout Trastevere, one of the oldest districts of the city. At JCU, Rome truly is your campus. On your way to class or to meet a friend, you will take in nearly 3,000 years of history and walk in the footsteps of emperors, popes, statesmen, and gladiators. You will also witness the daily dynamics of a modern European city.
3. American education
With that being said, it is important to note that while you will be living and studying in Italy, your education will be truly American. John Cabot students have the advantage of receiving their education abroad, living in an international environment and learning from peers and professors of various backgrounds, yet they will receive an American Bachelor's degree. It is the perfect combination.
4. "Study abroad" opportunities
If you are torn between moving to Rome and staying at your university in the US, one great aspect of JCU is the many study abroad programs and opportunities. If you make the decision to transfer to John Cabot, you can study abroad with one of our partner schools in the US. Instead of choosing to study abroad for one semester in Rome, you can "reverse" study abroad for a semester in the US. With the Direct Exchange program, students also have the opportunity to study abroad in locations within Europe, Asia, Africa, the Middle East, and Latin America.
5. Faculty
John Cabot faculty members hold advanced degrees from major universities throughout the world, bringing an additional international dimension to the classroom. Coming from various backgrounds themselves, and with extensive experience in their area of study, they are able to transfer this knowledge and experience to their students. These professors will challenge your way of thinking, open up your mind, and may be a great connection to have in that field.
6. Classroom size
With an average class size of 15 students, each classroom offers the perfect intimate learning environment. Students aren't just a number, and you won't feel like a face in the crowd. Professors will know you by name, and you will feel comfortable and confident speaking up during class discussions and projects.
7. Internship and career opportunities
Transferring to John Cabot may make the difference when it comes to future job opportunities. Our Career Services Center partners with hundreds of multinational companies, start-ups, embassies, United Nations organizations, museums, and more - right here in Rome! - to give students internship opportunities during their studies, and employment opportunities for graduates.
8. New language
At your current university in your home country you may have taken the time to try learning a new language by enrolling in a language course as one of your electives. While this is valuable to your education and personal growth, you may not get much practice of the language outside of the classroom. In Rome, if you choose to study Italian, you will have plenty of opportunities to grow your language skills. Every single day on and off campus, you will get the chance to practice speaking to Italian classmates, professors, staff members, shopkeepers, waiters, taxi drivers.... Don't be surprised if you end up fluent in Italian by the time you graduate!
9. Culture and lifestyle
Along with learning the language, by living in a metropolitan city in a foreign country, you are bound to learn a lot about your host culture. However, by transferring to John Cabot, you won't just learn about a new culture... you will live within it, adapting to the local lifestyle. This means you will become accustomed to the slower pace of life, develop an appreciation of the city's art, history, and food culture, and so much more. Throughout each of your daily encounters - from a trip to the local bakery to a simple stroll through your neighborhood- you will find yourself slowly adapting to the Roman lifestyle.
10. Inspiration
All of the reasons listed above, along with so many others, will inspire you during your time at JCU. Transferring to John Cabot means growing as a person both academically and personally. You will gain tolerance, cultural sensitivity, and you will truly feel inspired by the way your life has been transformed.
Learn more about transferring to John Cabot University.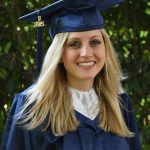 Alexa Vujaklija (Shearer)
Class of 2015
Communications major
Grew up in the United States, Germany, the Republic of Georgia, Russia, and Bulgaria