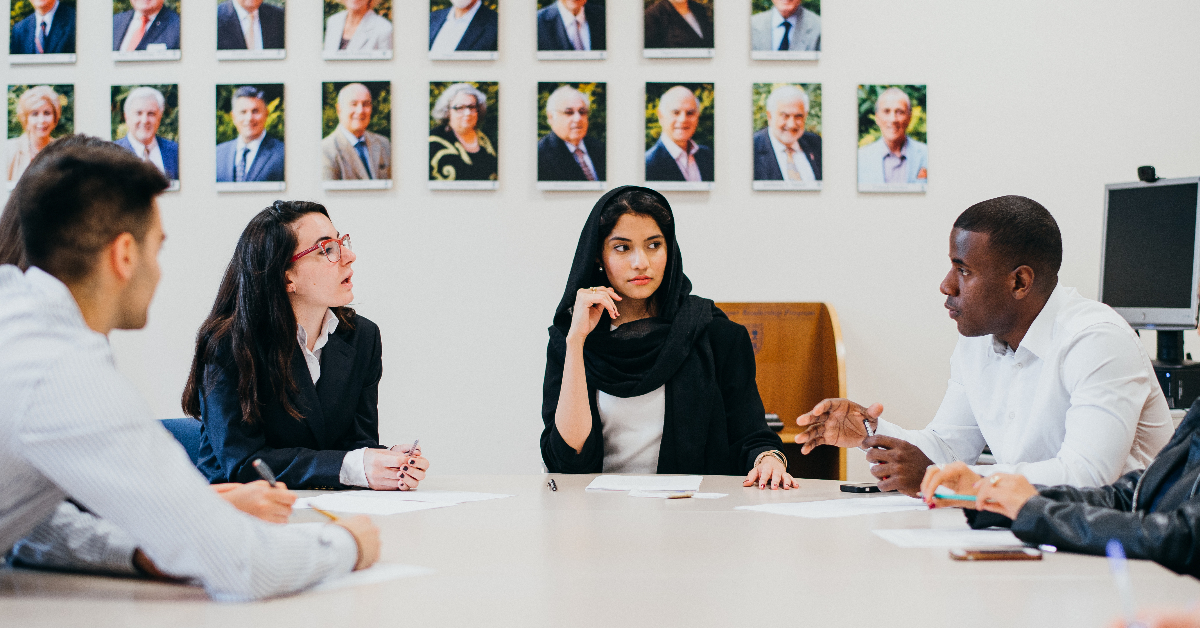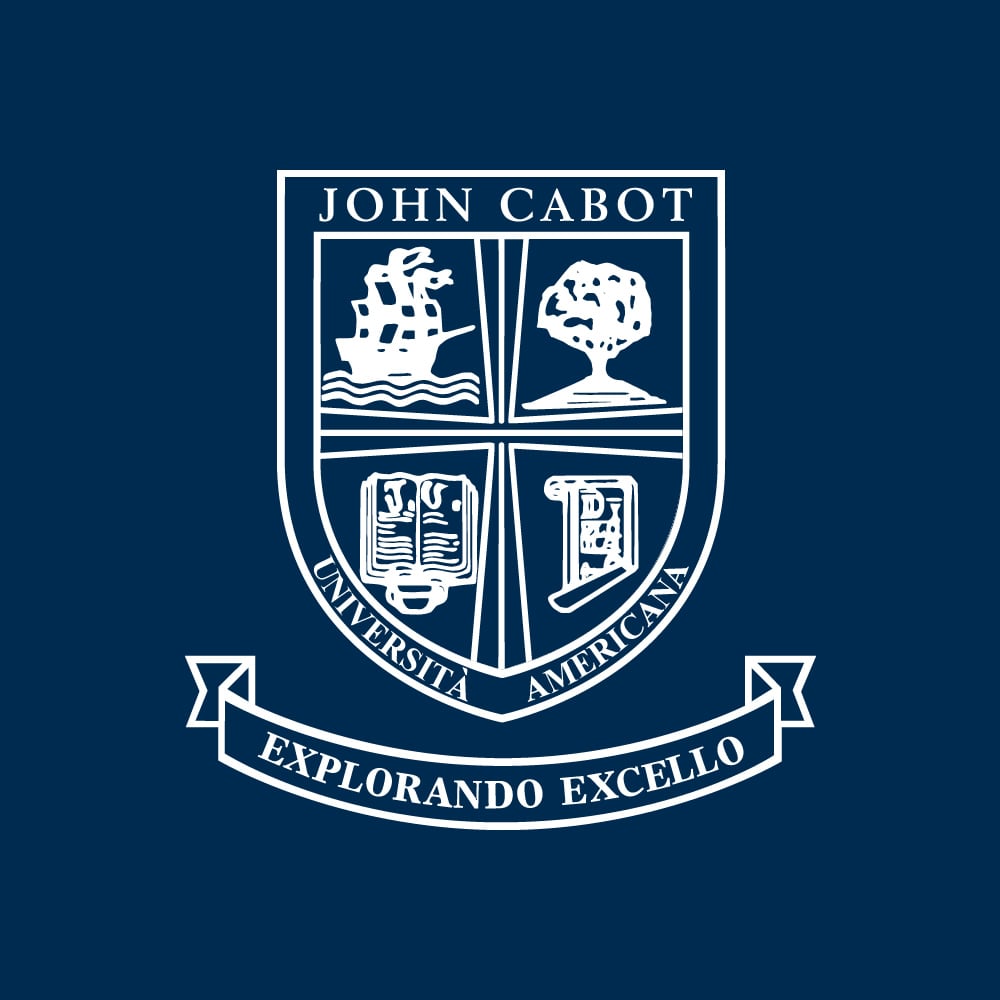 In today's global business landscape, a degree in business administration can be a valuable asset. With this degree, you can develop your business acumen and discover industry insights—paving the way toward a rewarding career path. This can include anything from business consulting to entrepreneurship.
Students at John Cabot University benefit from a unique learning environment, which focuses on the tradition of American business education in the multicultural city of Rome. JCU's Frank J. Guarini School of Business has recently earned prestigious accreditation from the Association to Advance Collegiate Schools of Business (AACSB), making it the first American university in Europe and one of fewer than 6% of business schools worldwide to do so.
Through our challenging business curriculum and wide range of opportunities, you can expand your skill set and prepare for your future success. Read on to learn about the key missions behind our Business Administration program!
Student-Centered Learning in Dynamic and International Classrooms
Our Business Administration program is designed to cater to students' learning needs, providing a personalized experience in an engaging and dynamic environment. Learning alongside students from a diverse range of cultures and backgrounds, you'll be able to develop an international perspective that prepares you for today's global business landscape.
Sandra Adams-Hallie, a JCU alumna, has benefited from this international learning environment. In an interview, she shares, "John Cabot has given me a true international perspective. I am very happy that I chose to pursue a double Major in both International Affairs and Business Administration as I think that my studies have given me a unique perspective on political, social, and business aspects on a global level."
While searching for work experience, Sandra discovered that more employers actively seek candidates with cultural sensitivity and experience living abroad. Studying business in Italy can develop these skills and better position yourself for career success.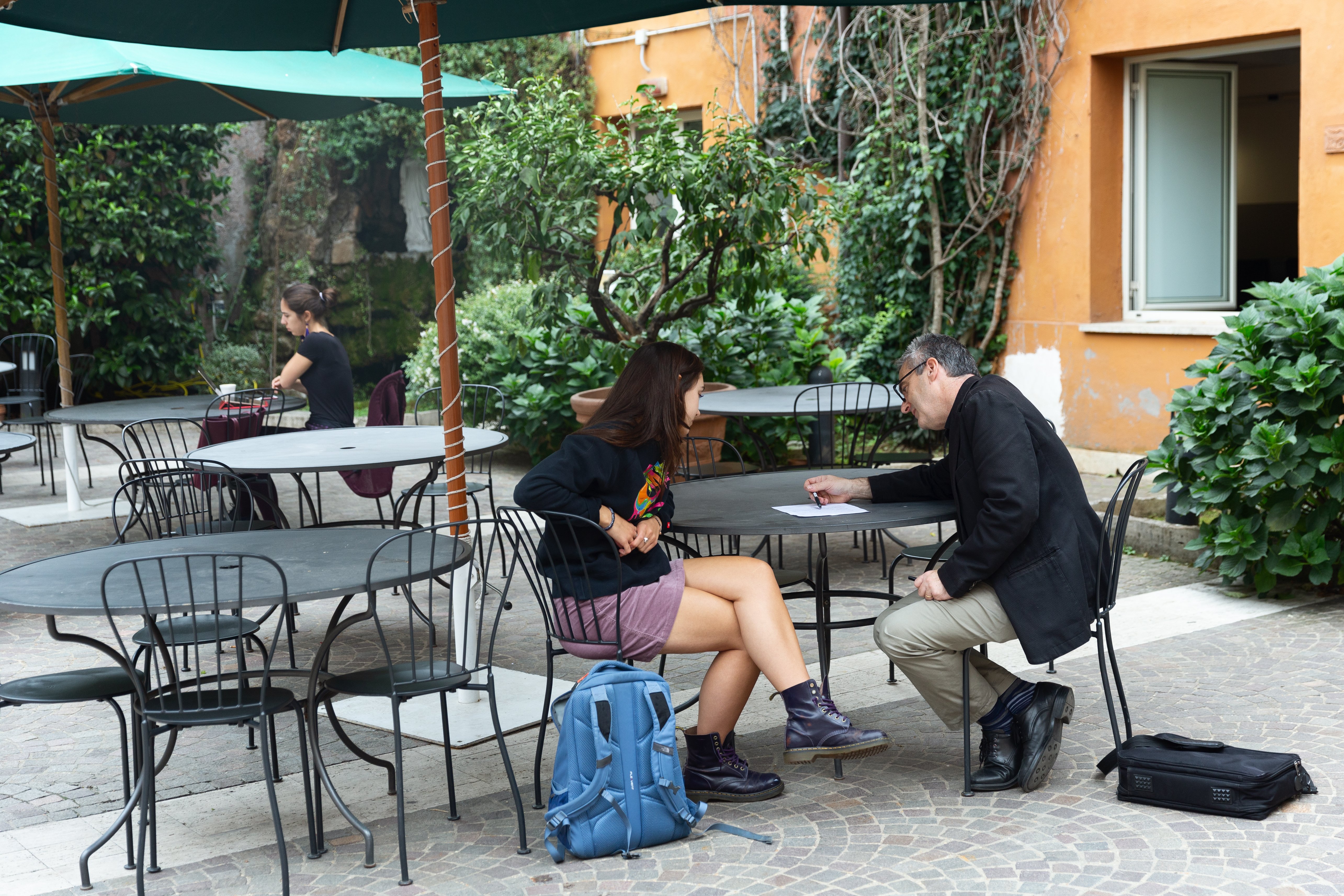 Professors at our business school in Italy provide students with a personalized learning experience
Preparing Students for Exciting Future Opportunities
One of our key missions is to provide a business education that inspires students, helping them boost their skills. Through hands-on teaching approaches, you'll have the opportunity to gain strong business and technical skills as well as critical thinking and problem-solving skills. In addition to business courses, you'll explore other subjects – such as economics, finance, or even law – to cultivate the skills you need to become a successful business leader.
Our curriculum encourages students to explore their potential, training them to identify and respond to opportunities in a constantly changing world. The program's capstone course embodies this mission and provides students with a challenging task to test their understanding of business theory and practice. Here, you can gain valuable experience in Strategic Management and uncover effective ways to impact the field.
Advancing Research and Supporting Professional Development
Our business school in Italy is committed to supporting its faculty with their research, accelerating their professional development, and promoting their efforts towards positive social change. This support also extends to our students, preparing them for successful business careers and rewarding graduate studies.
With our B.A. degree in Business Administration, students can pursue management positions at small businesses, top global corporations, and even non-profit organizations. They can also become business consultants, entrepreneurs, or researchers. Many JCU graduates have continued their studies at world-renowned universities like the London School of Economics, HEC Paris, Purdue University, and more.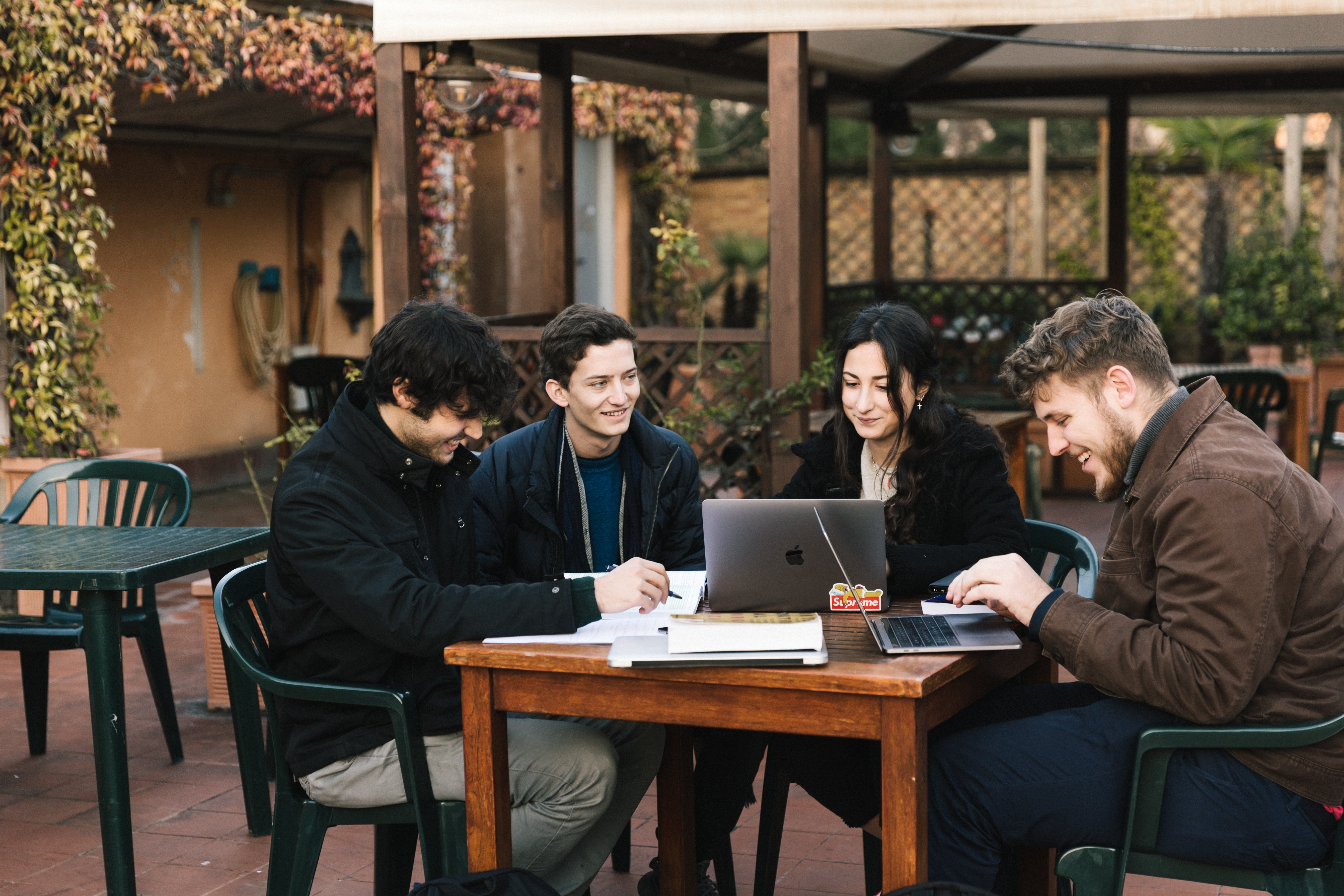 Students can accelerate their growth through collaborative projects and research at our business school
Providing Networking Opportunities with Like-minded Professionals
To propel our students forward, our program is designed to prioritize community-building through a wide range of networking opportunities. This can help you connect with experienced, international professionals who share your interests and goals.
In addition to learning from guest speakers in the classroom, you'll be able to participate in fun activities as a JCU's Business Society member. You can also gain experience working on real projects through the Learn-Do-Share initiative, JCU's Career Services, and JCU's Institute for Entrepreneurship.
By focusing on these key missions, we aim to provide you with a transformative business education that prepares you for success.
Do you want to study Business Administration in Rome?
Contact John Cabot University for more information.