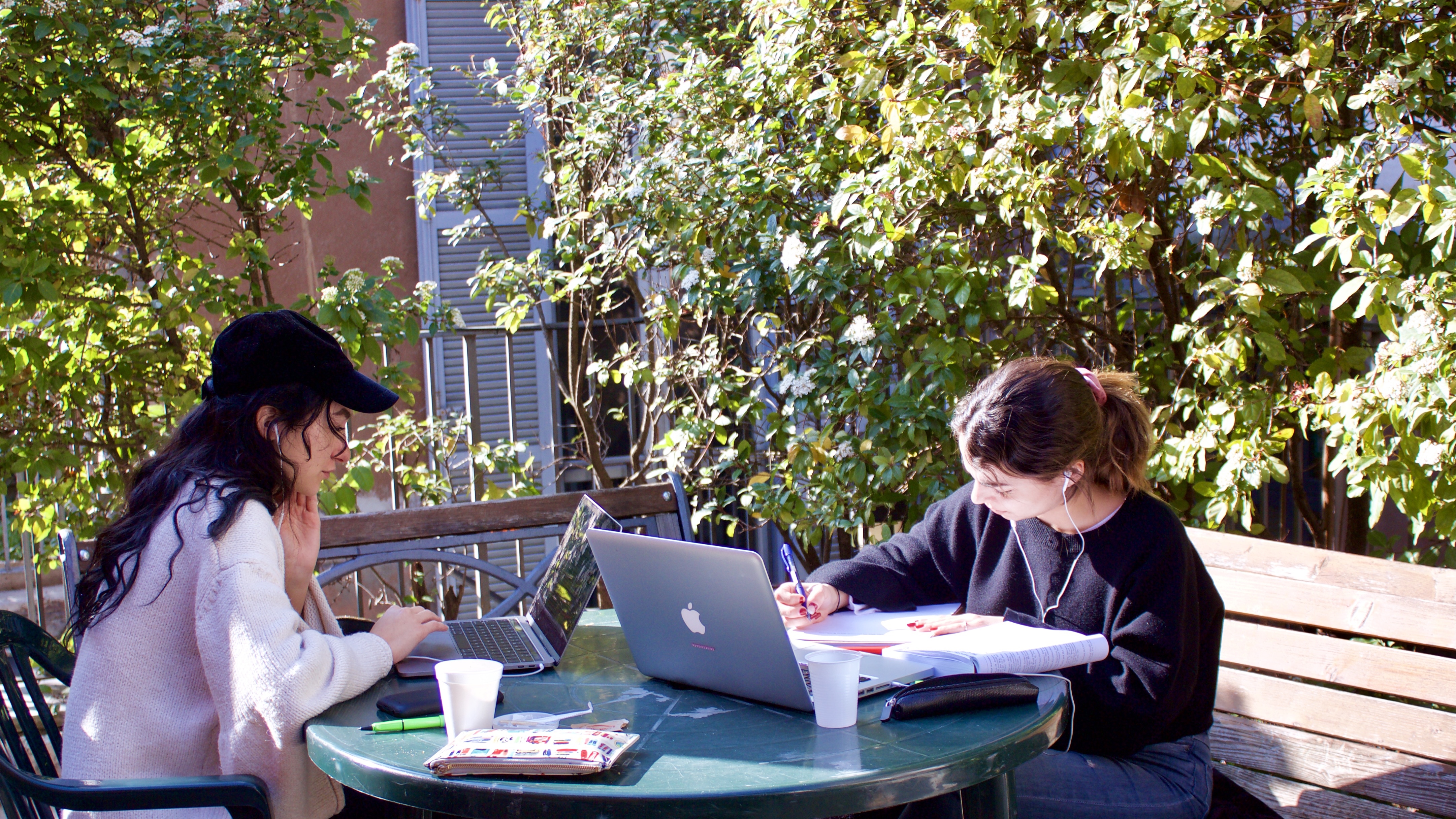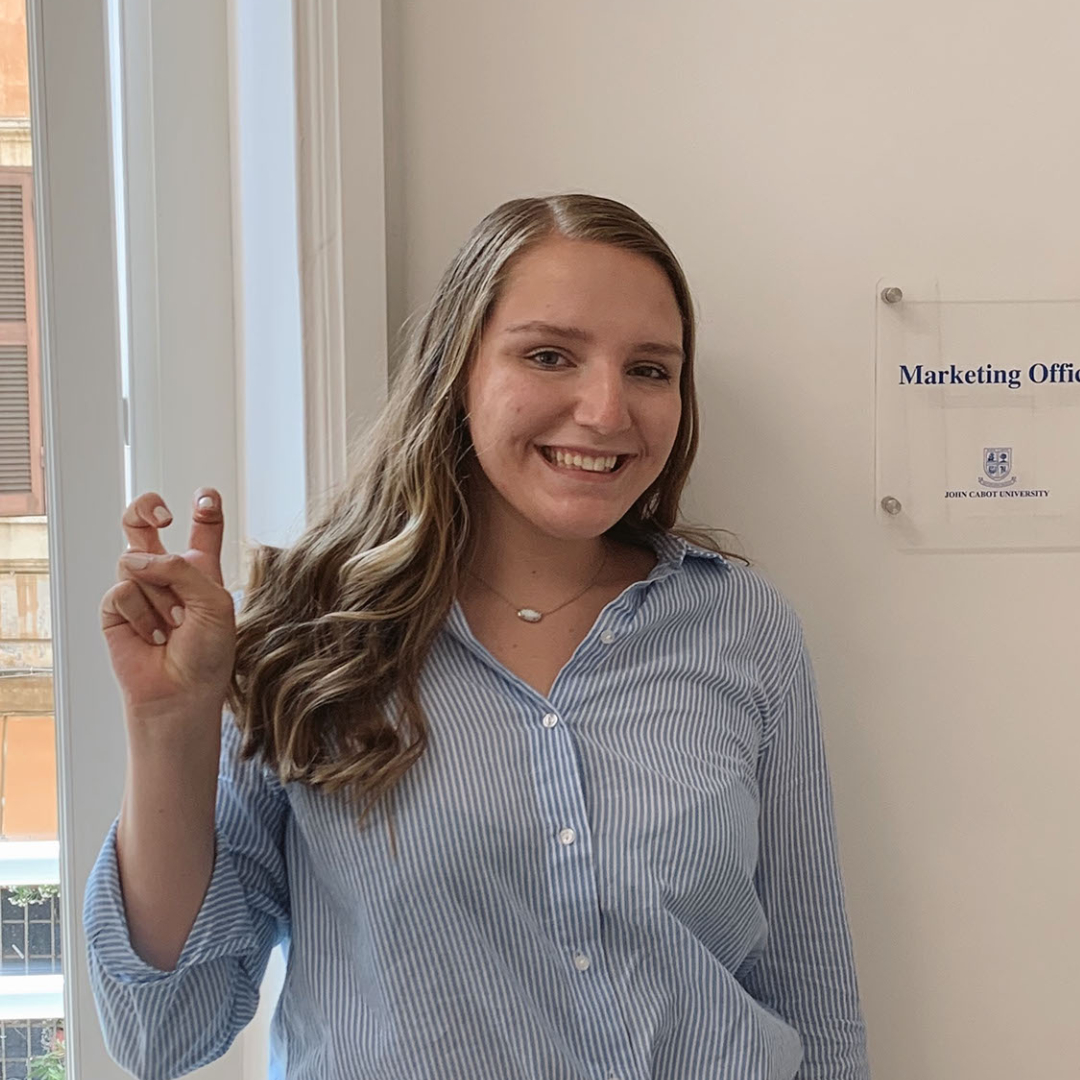 As study abroad students, it is easy to forget that we are not just on vacation while living in one of the prettiest cities in the world. When it comes to studying, you need a place that you can focus and manage your time well so that you can relax and spend time in Rome. Although here at JCU we have an amazing library, sometimes it is nice to switch up your workspace. Here are 7 of the best study spots, both on campus and in Trastevere, that will help you focus and be productive.
On-campus
Guarini Courtyard and Terraces
The courtyard and terraces in Guarini are great to study in because they offer students a chance to study outside when the weather is nice and offer a more peaceful place to focus. Another positive to studying here is that you are close to the library if you need help from a librarian, you can walk over to the library very easily.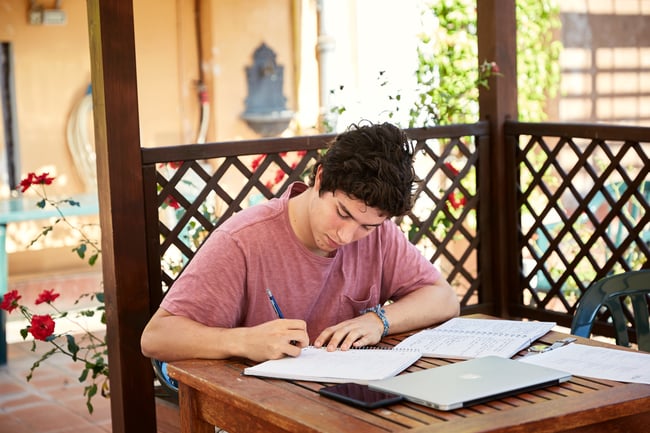 Arguably the prettiest of the 3 JCU campus buildings, it also tends to be the quietest since it doesn't host as many classes. In Critelli not only is there a big courtyard with tables that students can study at but there are also some study rooms that students can use that are very quiet and spacious.
The Gianicolo courtyard is another good option, there isn't as much space available here but if you are a residence in this building it can be a nice place to get some fresh air while studying or reading and tends to be pretty quiet during the day.
The Tiber Cafe isn't just a great place to get a meal, but also a great place to study. The coffee bar there will keep you going while you study and has lots of seating to either sit and study by yourself or with friends and not have to worry as much about talking too loud, like you may have to in the library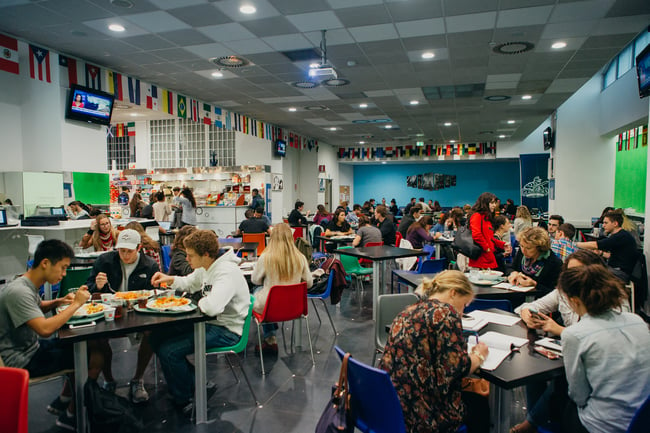 Off-campus
This café is located near the Guarini campus and has some really good pastries and coffee that you can order while sitting outside and soaking up all of Trastevere. This café is also good if you have a break in between classes and do not want to go somewhere too far from campus.
If you are looking for Ice coffee, Mammo's is the place to go. At Mammo's you can enjoy American-style breakfast food and sandwiches, free Wi-Fi, and outdoor seating where you can go sit and study while enjoying lunch. Mammo is also in between all 3 JCU buildings so its location is perfect for students going between buildings all day.
Although Liberia Zalib is not a real library, it is still a great place to study during the day and its proximity to the Giancolo residence makes it a great spot to study. They have drinks, snacks, and free wifi that students can enjoy while sitting in the spacious garden. I also recommend checking them out during your free time as well because at night and on weekends they often have concerts and performances that are fun to go to.