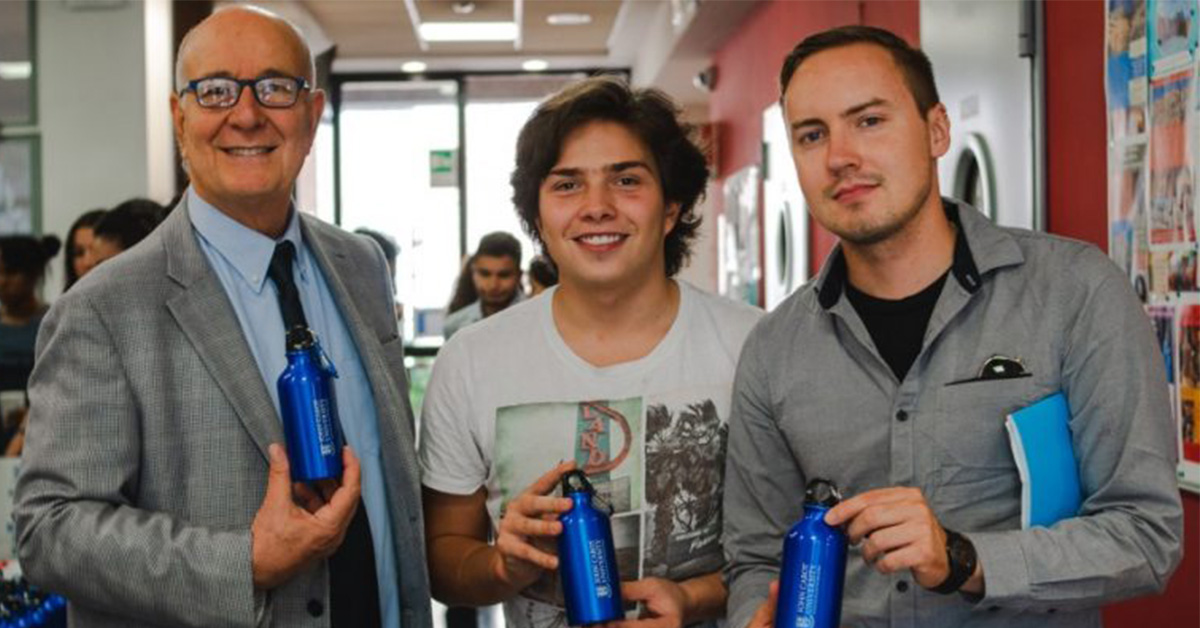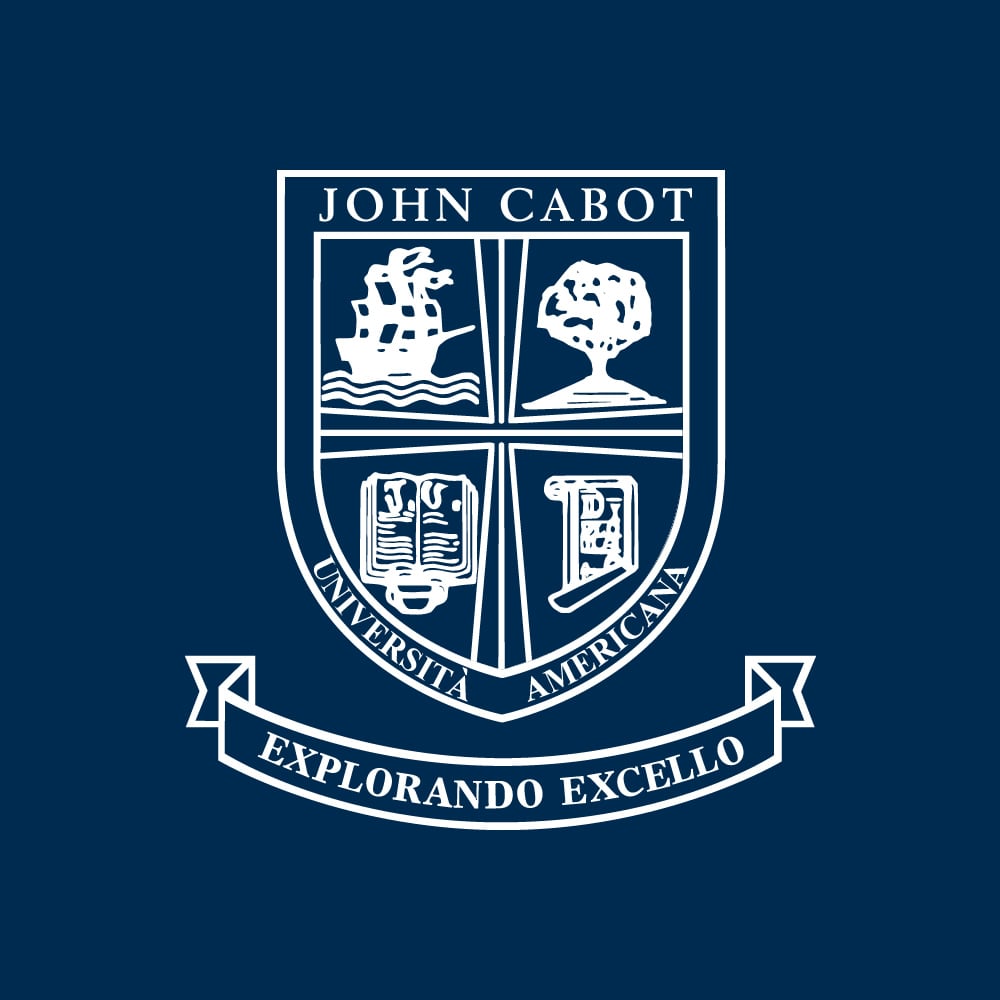 Getting involved in Student Clubs and Organizations at John Cabot University is the perfect way to start a career in activism.
Our 20+ student-led clubs take on many initiatives to promote sustainability, reduce waste, and create a circular economy at JCU. Here are 5 ways they do it and how any student can benefit from them.
1. Get your JCU textbooks from STAND
At the end of every semester, our STAND Club collects textbooks from students so they can be used again. At the beginning of every semester, they host a fundraiser to give away those textbooks for half price. This way, the books have a second life, and JCU students only pay half price for their textbooks. The funds raised go towards refugee centers and other charitable organizations based in Rome that STAND members volunteer for.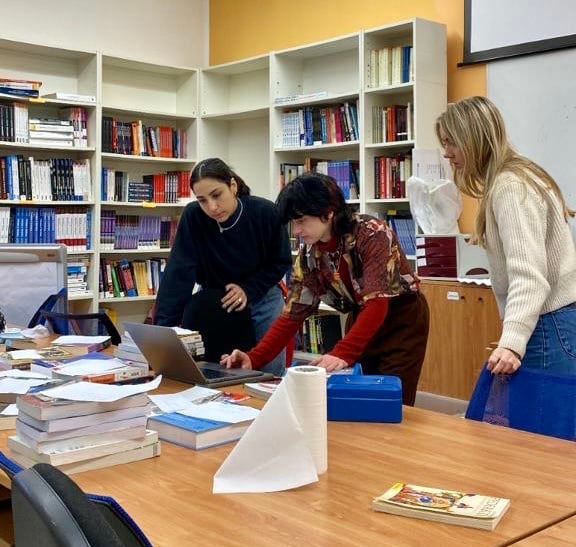 JCU's STAND Club promotes sustainability by giving away used textbooks to students.
2. Shop for your Rome wardrobe with Grassroots
Our Grassroots Environmental Club organizes initiatives to combat the waste of fast fashion. They encourage the JCU community to donate clothes they no longer need, and then host a clothing drive where students can choose items in exchange for a minimum donation based on the clothing's weigh. This way, everyone can dispose of clothes they don't want to wear any more, and others can get those in exchange of a small fee. All funds raised go into initiatives that further Grassroots' mission to combat the climate emergency. The clothes that aren't chosen during the clothing drive are donated to organizations working with the needy in Rome.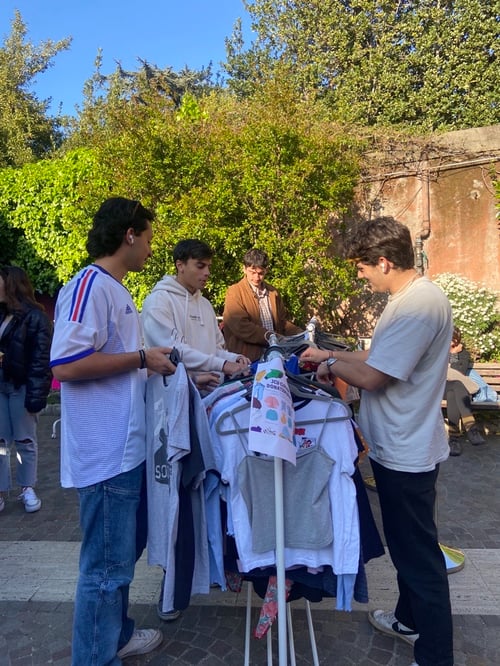 Grassroots helps to combat fast fashion by donating clothes and hosting a clothing drive.
3. Choose a novel provided from STAND's collection
Do you want to go back to reading more than coursework? Other than JCU's extensive Library collection, you can also pick novels from STAND Club. They have novels spanning in any genre and in various languages, that you can get for a small donation, only a tiny fraction of the novel's original price. Funds raised support STAND's mission to help refugees in Rome.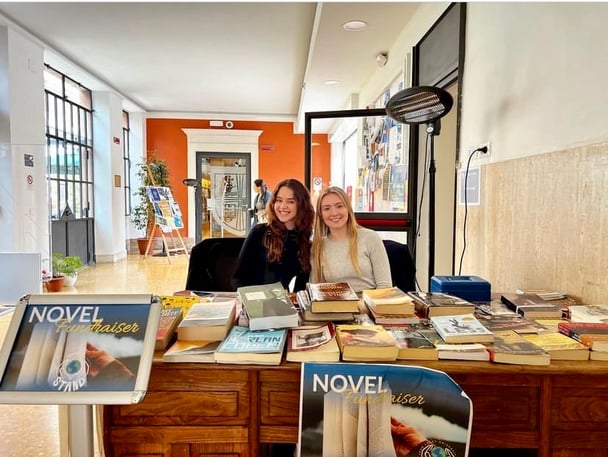 STAND Club organizes Novel Fundraisers which help support refugees in Rome.
4. Go plastic-free with Grassroots
If your club is hosting an event on campus with refreshments, you'll need to purchase disposable plates, cutlery, and cups. Plastic ones are the easiest option to come by, but also the one that hurts our environment the most. Thanks to Grassroots Club's Plastic-free Initiative, the club will sponsor your event and provide compostable plates, cutlery, and cups for you.
Grassroots Club also created the first ever JCU reusable water bottles which can be refilled at all drinking fountains on campus and in the Tiber Café to cut the usage of plastic cups.
5. Rent a calculator with the Business Society
If you're taking a math class at John Cabot University, you might need to use a calculator. Our Business Society has a project called Rent-A-Calc, where you can lease a calculator (basic or scientific) for one day or the entire term. This way you don't have to worry about buying a brand-new calculator that you might never use again. You save money and reduce clutter! If you have a calculator that you need to dispose of, consider donating it to the Business Society so the circular economy at JCU can continue.
Are you ready to attend our American university in Rome?
Contact John Cabot University to learn more!