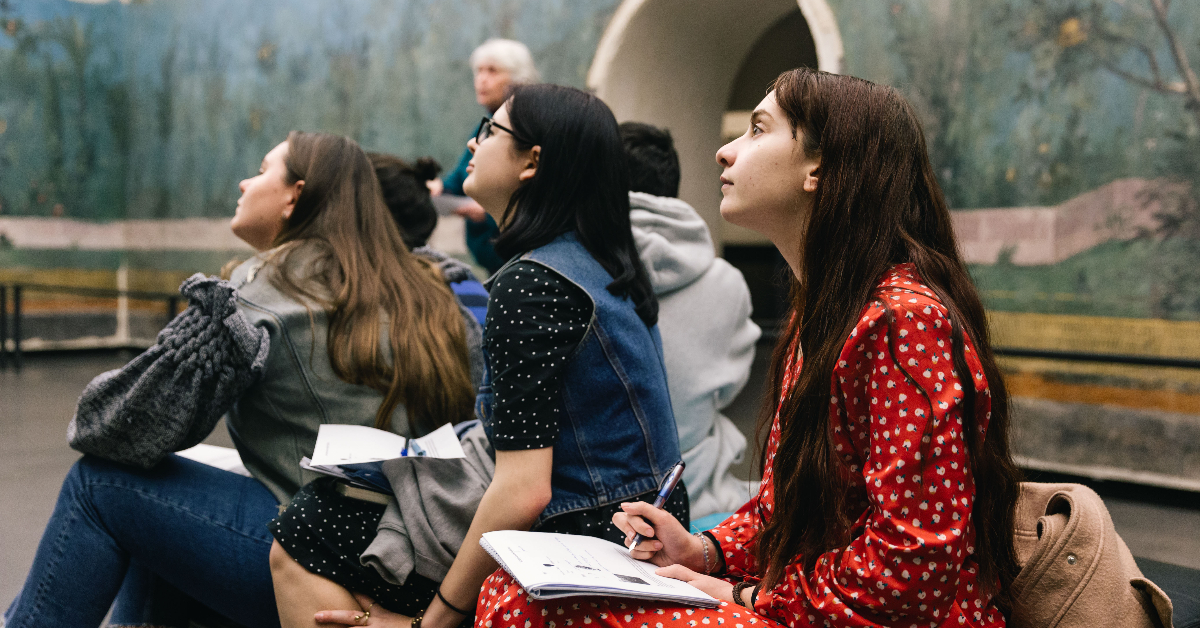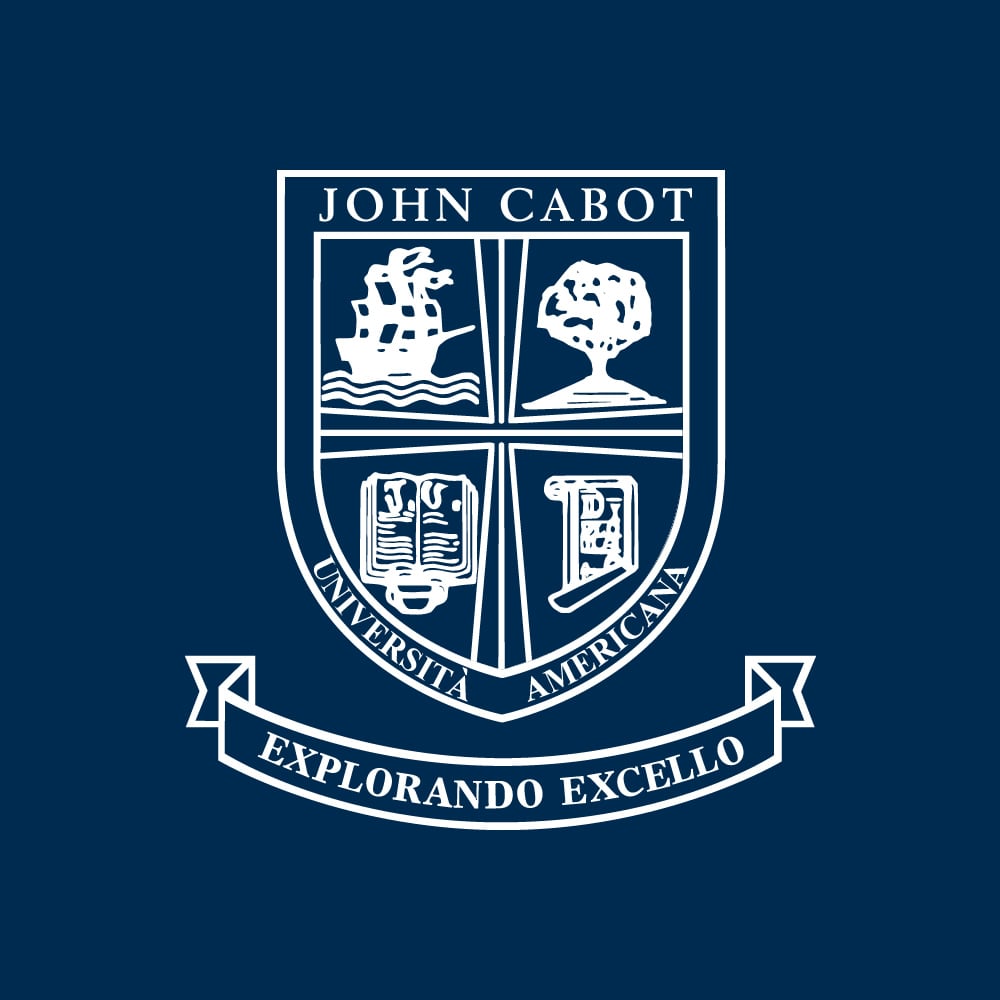 At John Cabot University, a Master's degree in Art History is dual-focused. With one focus on the visual cultures of Rome and the Mediterranean across time from antiquity to the present, and another on the acquisition of technical skills for primary research, students develop a comprehensive understanding of the impact of Roman art worldwide.
If you're interested in pursuing Art History as a graduate degree but aren't sure about its practicality, look no further than our program at JCU. The skills gained in our Master's program prove time and again to be valuable both inside and outside of academia, leading to a foundational and transferable base of knowledge. Continue reading to get an idea of what skills you'll master when attending our Rome university.
1. Using Primary Research with a Master's in Art History
A unique capability that students enrolled in our Master's in Art History program acquire is knowledge of the process of understanding and using primary research sources and materials. Through course topics, field visits, and graduate research seminars, students become closely aligned with the primary sources available to them. Learning the skills needed to examine primary sources is an uncommon yet highly effective form of graduate education that results in long-lasting value and a well-rounded understanding of various topics.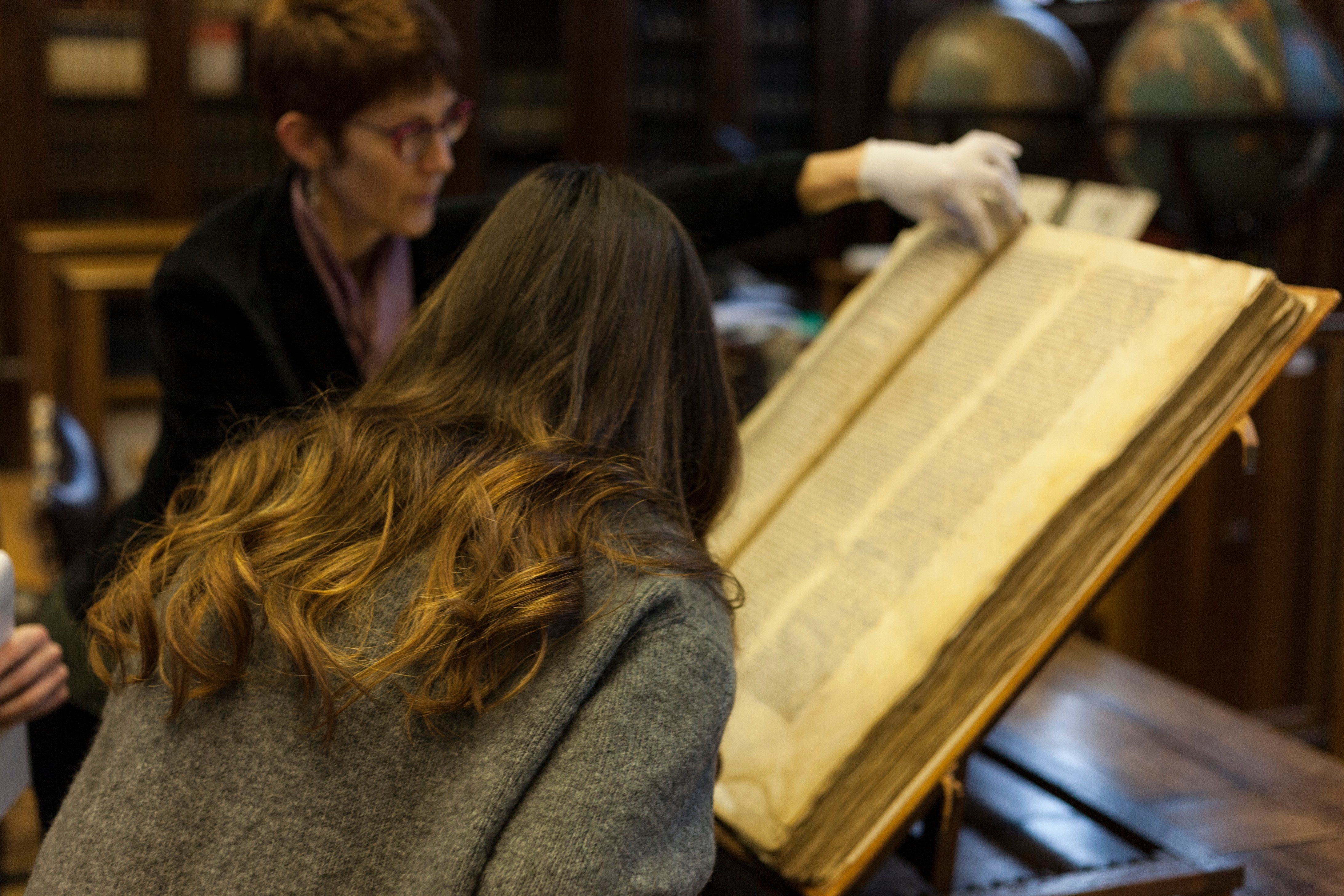 You'll gain experience examining primary sources with a Master's in Art History at JCU
2. Forming Critical Perspectives
Because instructors of Art History courses at JCU come from diverse, international backgrounds, their own professional experiences and cultural ideas help students gain a broader perspective. Many students acquire the ability to think critically, seeing various events and societal and cultural trends over time through different lenses.
Students studying abroad in Italy can visit museums, churches, palaces, monuments, archaeological parks, archives, rare book libraries, restoration labs, study collections, artists' workshops, public installations, and contemporary art galleries. With the occasional option to venture outside of Rome – to Naples, Florence, and Assisi – students further expand these perspectives and continue to challenge their original thought processes.
3. Visual-Contextual Analysis
Seeing primary artwork sources in person allows for an added form of visual contextualization, one that many art history students don't have access to. Instead of simply viewing photos of architecture and sculptures, students can explore this art themselves. Viewing primary sources from varying time periods helps students to apply their new knowledge of the diverse methods of studying art from different eras.
The visual-contextual analysis is especially helpful for JCU students during their Thesis Semester when they are required to use these primary sources such as buildings, objects, excavations, and more to develop, write, and present a focused thesis topic.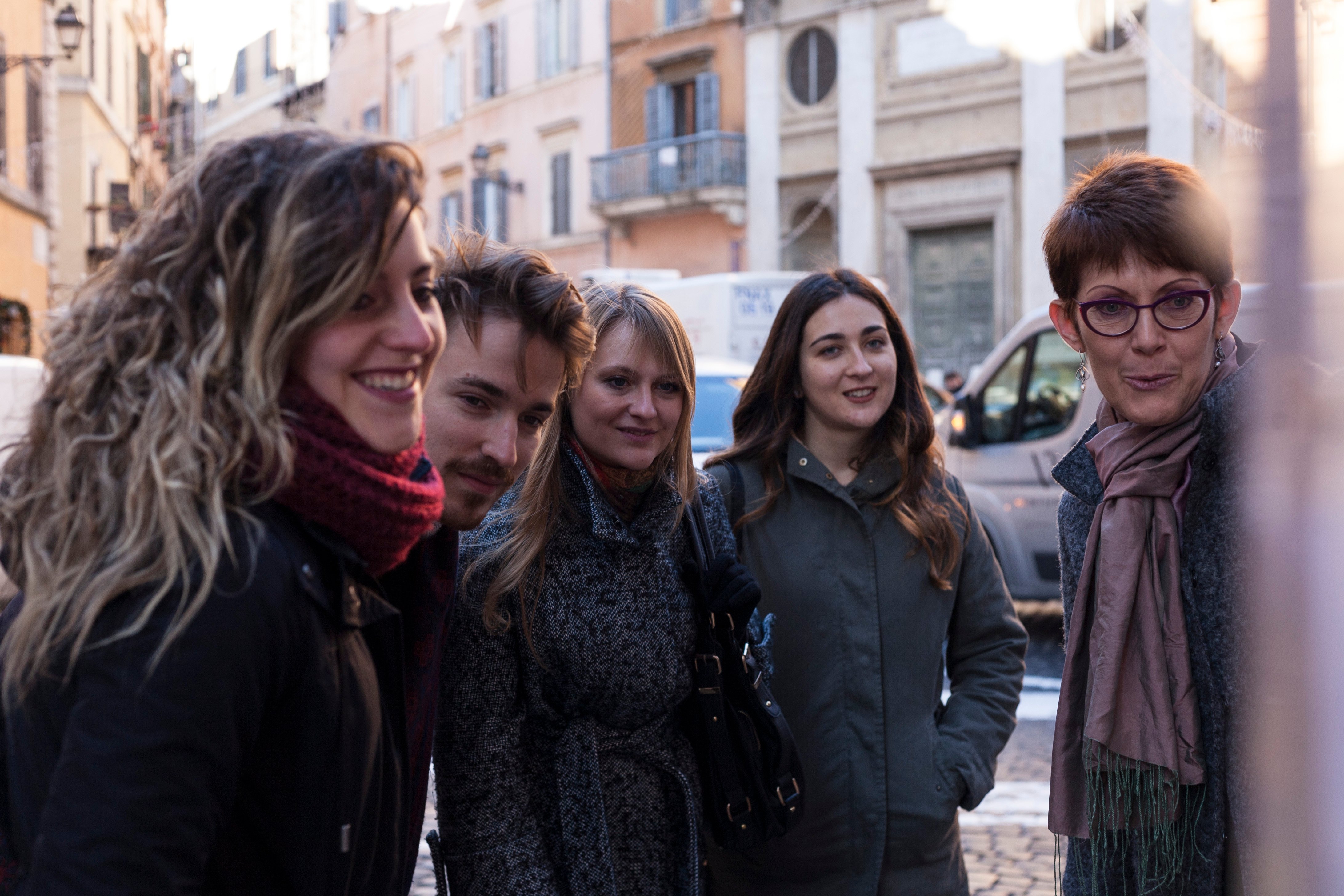 In-person immersion helps form visual-contextual analysis skills
4. Challenge Ideas of Historical Periodization
With an emphasis on analysis of primary sources, interpreting perspectives of faculty, and first-hand experience researching and critiquing topics in art history, students come to challenge accepted ideas of historical periodization. In addition to collaboration during their studies, students receive valuable feedback during the Thesis Colloquium. This includes prominent guest professors speaking on and critiquing their work and initiating conversations around their thesis topics through public presentations. All of this experiential learning helps students challenge these accepted notions while paving the way for their own growth and contributions within the art history world.
Do you want to study art history in Rome?
Contact John Cabot University for more information!