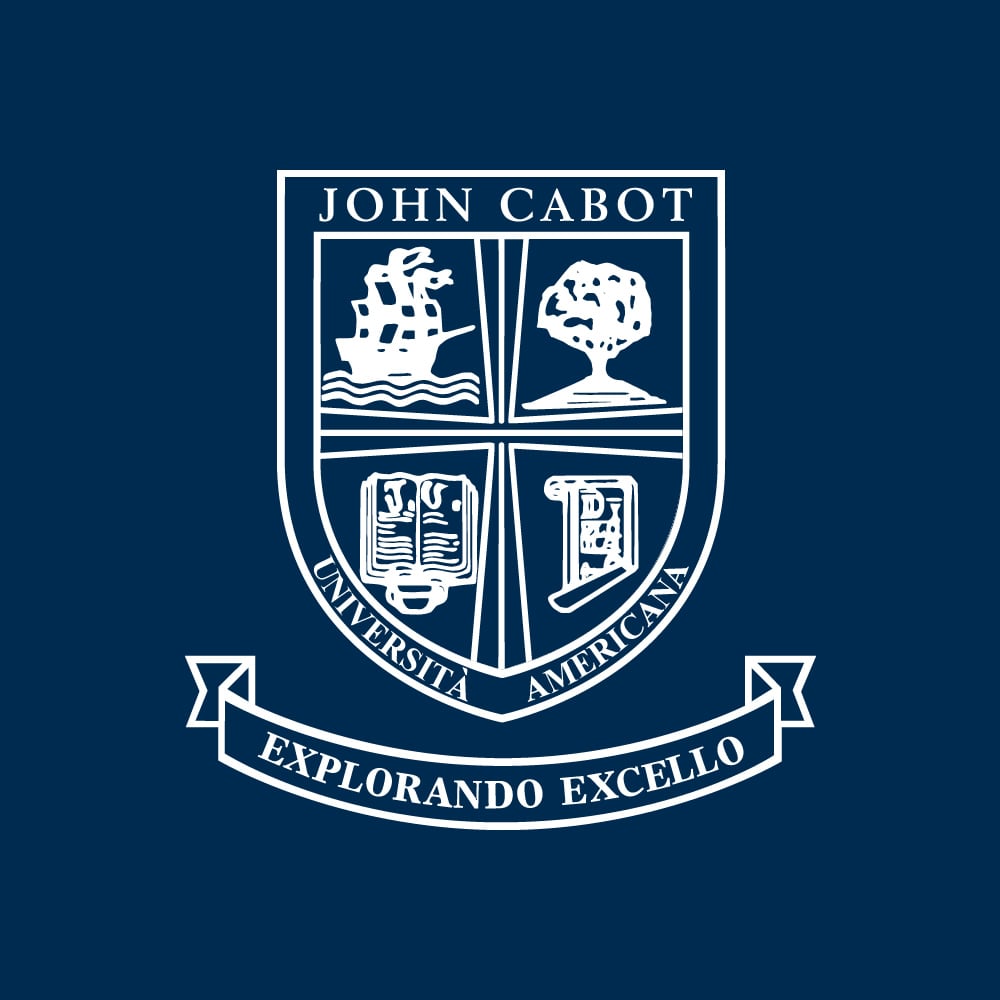 Here at John Cabot University, we reward and value the work that you have done in high school and want you to put your past academic experiences to good use. That's why we take extra care in evaluating all your academic credentials that could be eligible for transfer credits prior to admitting you to JCU. Advanced Placement (AP) courses are a key part of that.
We award credits for AP courses taken in a number of subjects, from Classics and History to Computer Science and Fine Arts. We will evaluate these credits by comparing the content, academic level, scope, and relevance of the course with those in a JCU Bachelor of Arts. If you're hoping to get a leg up on your degree, keep reading to learn more about the AP policies and procedures at our American university in Rome.
Why Take AP Courses?
AP courses are a great way for high school students to get a headstart on their Bachelor's degree. With AP credits in the bag, you can reduce your courseload at university, saving time and money on your degree. But much more than their practical benefits, AP courses are a great introduction to the kind of curricula and coursework that you'll find at university-level study.
This is your chance to dive deeper into a subject that interests you, taking on new challenges and exercising academic skills that go above and beyond the high school curriculum. If you know what you want to major in at university, AP courses can help you build a strong foundation in that field. Otherwise, they're a great opportunity to try out some courses and see what it would be like to study them at our university in Rome.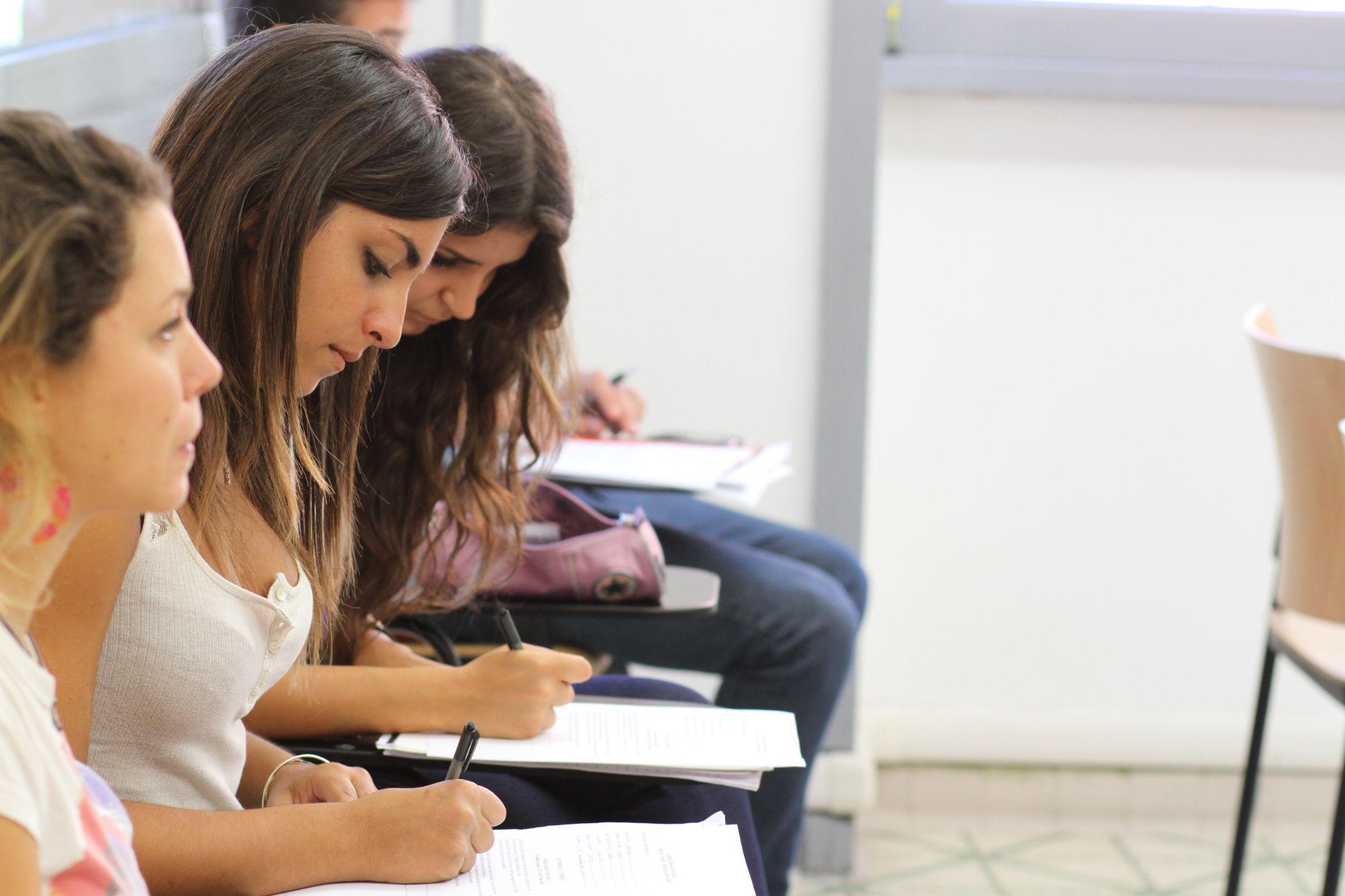 AP courses can give you a headstart on the curriculum at our university in Rome
Which AP Subjects Can You Get Credit for at JCU?
At John Cabot University, you can receive credit for college-level work completed in secondary school or through independent study. This includes AP examinations with a score of 4 or above. Depending on the curriculum of the AP class, the examination will be transferred as a specific course from the university academic curriculum or as a General Distribution Requirement (i.e. English Literature, Mathematics and Science, or Social Sciences, Humanities and Fine Arts). Depending on the AP subject you take, you can receive 3, 4, or 6 semester hours worth of credit. Examples of transferable AP courses include:
Classics
Computer Science
French
Calculus
World History
Government & Politics: US
Art History
Psychology
You can check out the full chart of AP equivalencies here as you get ready to plan your studies at JCU.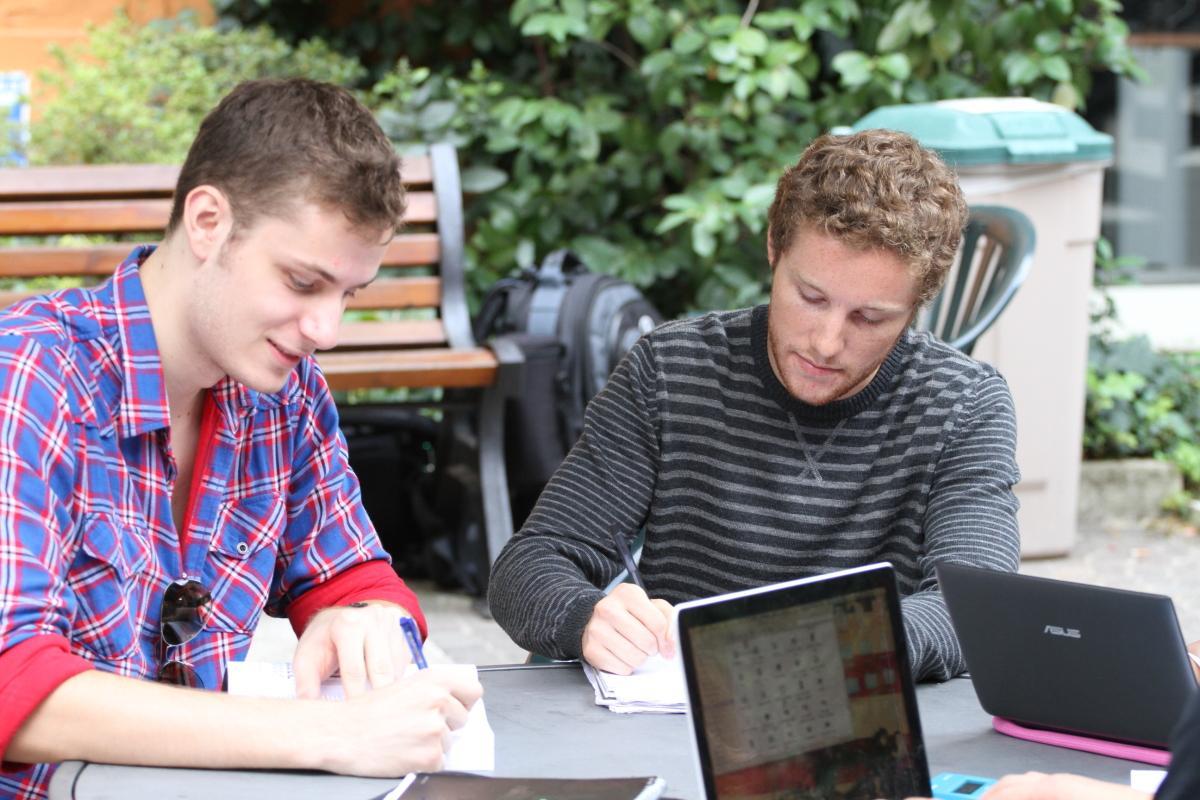 International students in Italy can receive up to 6 credits for AP courses at JCU
Transferring to Our University in Italy
Many of our international students in Italy have made the decision to transfer to JCU to complete their American Bachelor's degree. This is partly thanks to our generous AP policy that awards up to 6 credits for each AP exam with a score of 4. If you graduated from high school with AP courses under your belt, our American university in Rome is a great place to get those qualifications acknowledged while studying abroad in Europe.
To obtain a transfer credit evaluation, you'll need to complete the transfer credit evaluation form and include your transcripts. Here you can include your AP test results, and earn credit at our university in Rome!
Are you interested in the chance to study abroad in Rome?
Contact John Cabot University today!