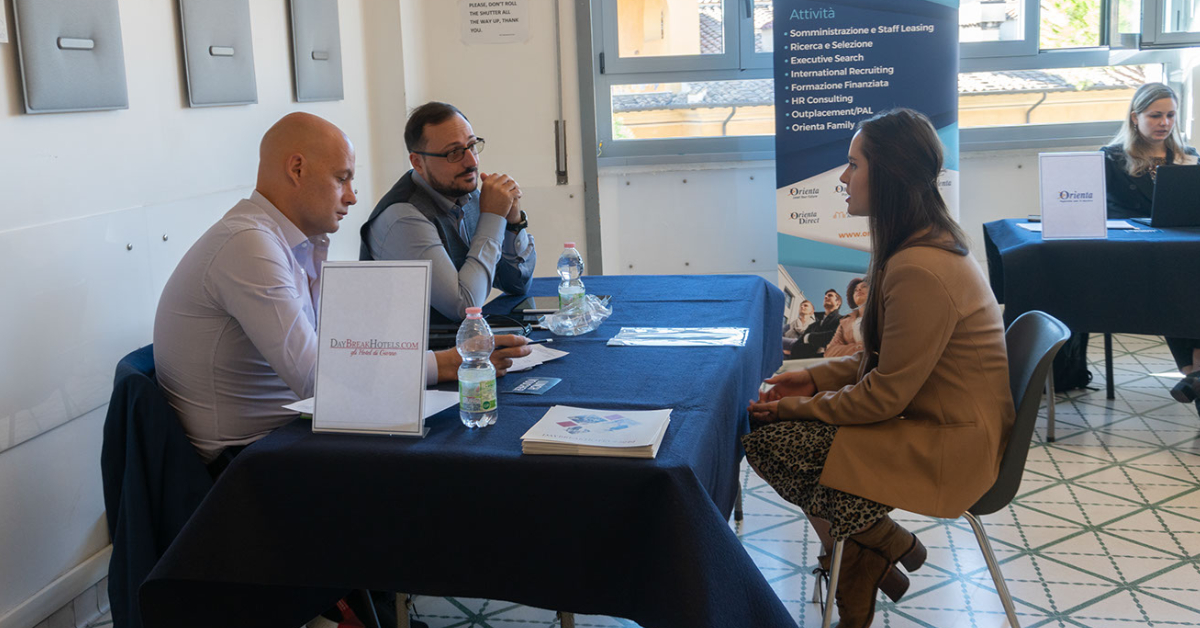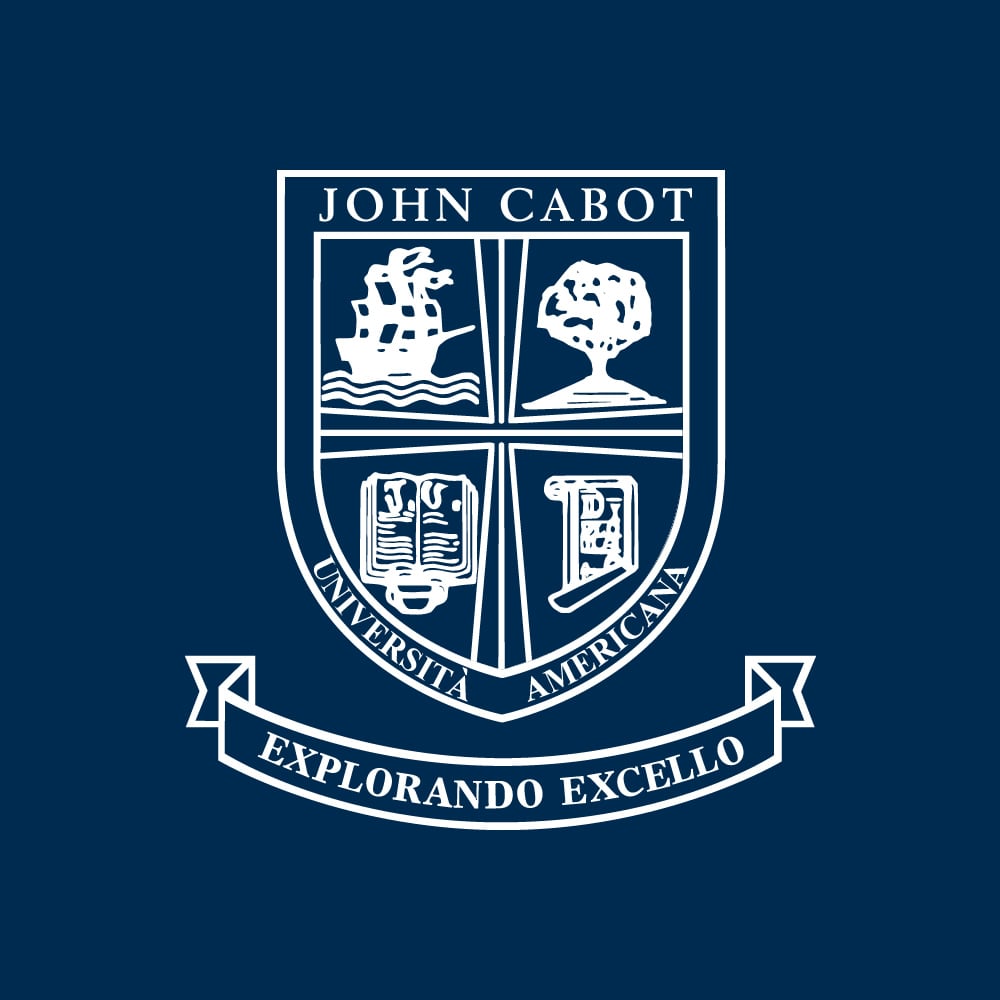 As an AACSB-accredited school, John Cabot University's Frank J. Guarini School of Business is committed to pursuing excellence and improvement in our business education. One of the ways we achieve this is by offering our students the chance to learn in a professional setting through internships each year. In collaboration with the Center for Career Services and the JCU Institute for Entrepreneurship, students can work on real business projects in a wide range of industries.
Whether your interests lie in entrepreneurship, international business, not-for-profits, marketing, or something else, you'll have the chance to explore a niche and get a headstart on your professional career. Here's a closer look at some of the internships you might find while studying at JCU.
Experience Work in a Startup Company
Many students at our business school in Italy have an entrepreneurial mindset and are interested in the chance to bring their business visions to reality. If this is you, JCU offers a range of internship opportunities with startup companies in and around Rome. This is your chance to experience some of the challenges an entrepreneur faces, understand the importance of business know-how, and become part of a contemporary business network in a major financial and cultural center of Europe.
Evan Holly, a Finance major who studied at JCU for a summer, discussed his experience in one of these internships: "I worked on an eleven-week mentorship program held at a startup company called WDA. Their professionals work with JCU students to help them develop their Elevator Pitch idea. My supervisor, Professor Riccardo Maiolini, was very hands-on working with me on this project and connected me with professionals to set this all up."
Through internships with a start-up company, our students identify new business opportunities, explore effective commercial strategies, and work on maximizing a business.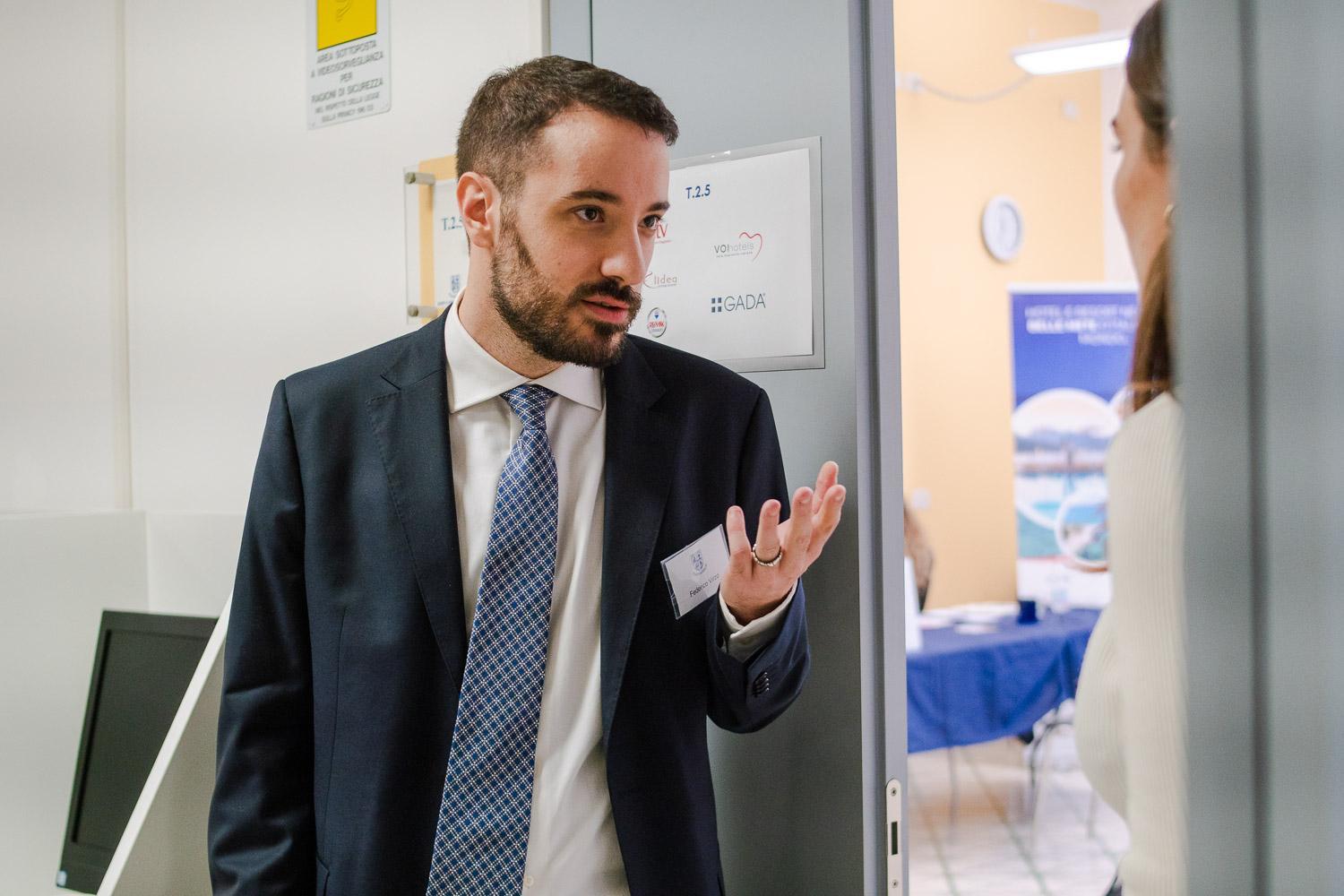 Put your entrepreneurial skills to the test while interning at a startup
Join an International Organization at Our Rome Business School
As an American university in Rome, JCU encourages students to adopt an international mindset in business. Many of our internships allow students to develop their global network and experience working with international clients in a business. JCU collaborates with organizations such as BNP Paribas, AdviCorp, Deliveroo, Engel & Volkers to provide professional opportunities to our students.
While interning at companies like these, JCU students might liaise between customers and internal teams, build long-term relationships with international customers, communicate the progress of monthly initiatives, and identify potential clients in the target market.
International students in Italy might also welcome the opportunity to intern at companies in the local Rome region for a taste of the business world abroad. Aryanna Ferdinandi spent her summer session at JCU interning with Scooterama, a private Vespa tour company. "Some of my responsibilities at Scooteroma included meeting clients before tours, as well as creating and managing content on Instagram, TikTok, and Twitter," Aryanna explained. "I also assisted the founder with daily tasks, such as responding to reviews and meeting with clients."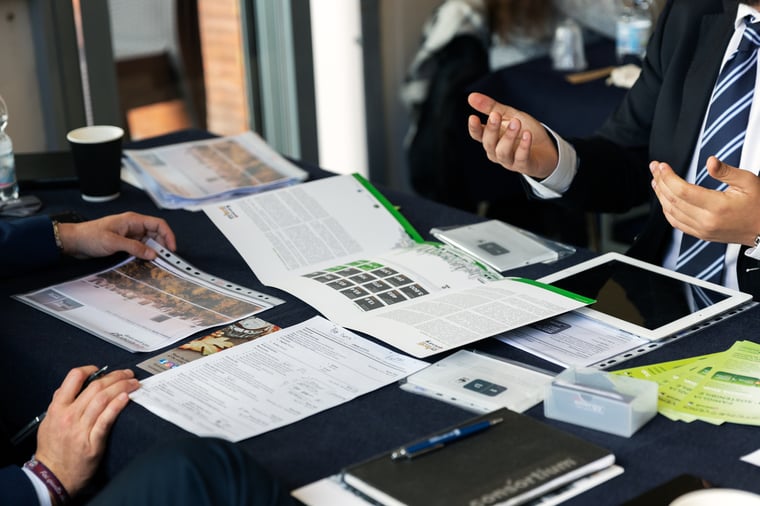 International students in Italy have the chance to gain global business experience
Earn Credit at JCU's Institute for Entrepreneurship
To make it even easier for business students to get professional work experience, the JCU Institute for Entrepreneurship offers three open positions for internships right on campus. These cover internships in Event Management, Communication, and Research. From coordinating projects to establishing working contacts and managing the social media presence, students can learn relevant skills in different areas of business.
Each one is a great opportunity for students to witness first-hand the development of a non-profit organization from idea to implementation. At the same time, they'll network extensively with the Friends of the Institute and practice their communication and organizational skills. Even better, students can earn up to three credits over a range of 40 to 150 hours of work.
Spring applications for internships can be submitted from November 1 to February 28, 2023, so get ready to make the most of your studies at JCU and step into the world of business.
Are you interested in the opportunities at our Rome business school?