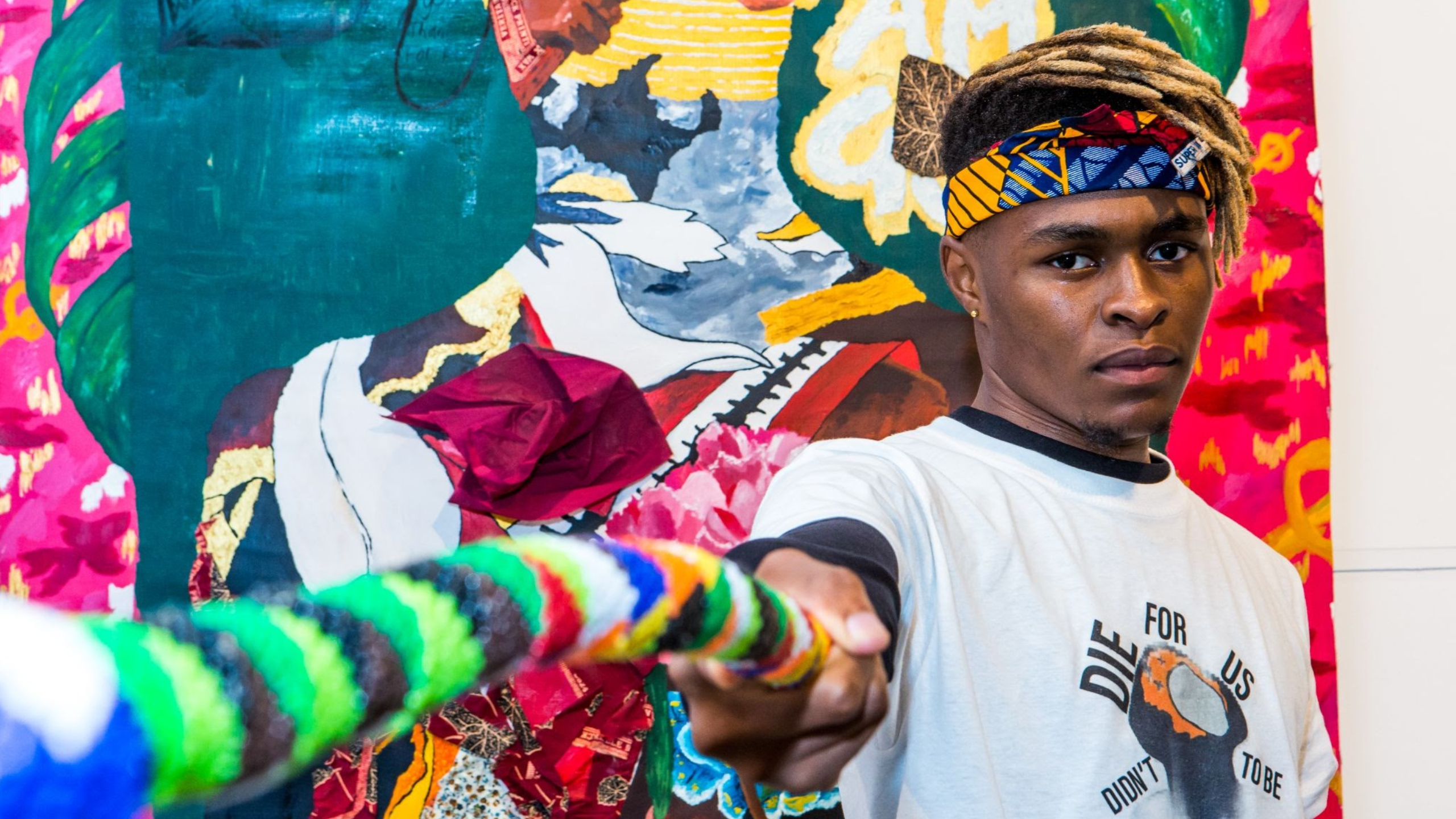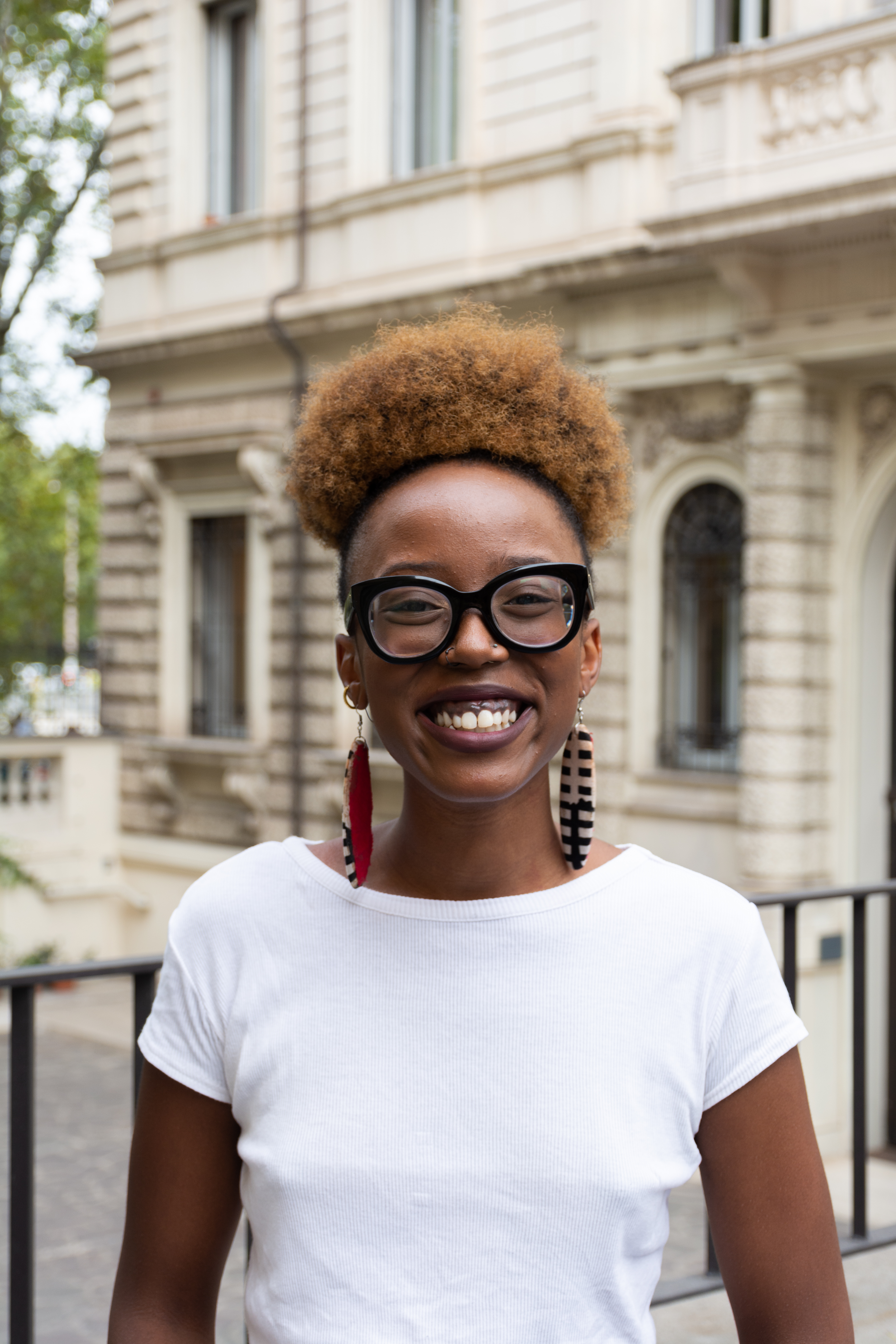 "Your existence is the creation. I am the art. It is a reflection of I." Giggs Kgole
Pronouns: he/him
Giggs Kgonamotse Kgole, 24-year-old artist, visionary, sensory art creator, and collector of perspective from Kutupu, Limpopo, South Africa is a senior at John Cabot University majoring in Art History and Communications with minors in Art Studio and Design and Entrepreneurship.
He is Made in Bed's Artist of the Month for September 2021.
Giggs started his professional art career five years ago at the age of 19. During that time he has had 22 exhibitions, 11 of which were solo exhibitions, with shows in the United Kingdom, South Africa, France, and Italy.
His artistic style is rough, with no clean finishes. It mirrors his life and career which have never been smooth and simple. He takes the messiness and complications of life and makes them art; he likes to polish a piece within itself but will depict it as it is. He finds beauty in rough cuts stating that his idea of perfection is the "raw truth", whether it is pretty or not. It is within being imperfect that he finds himself and in turn his art- perfect. One thing he is always conscious of is how he is perceived, he likes to maintain an authentic identity. He never wants anyone to think he is a static character or to think he's up on a pedestal, but rather to recognize that he is ever-evolving and flawed-that is perfection. His relationship with recognition and engagement with his art is an intimate honest one. "To have inspired one person is recognition enough for me," that's his guiding compass.
When asked about his most memorable show he stated 2020's Signature African Art Show, Say My Name, in the United Kingdom. It was the first time he felt at home in a gallery setting and the first time he realized how much of a genuine fan base he has in the UK. A country that feels like his second home.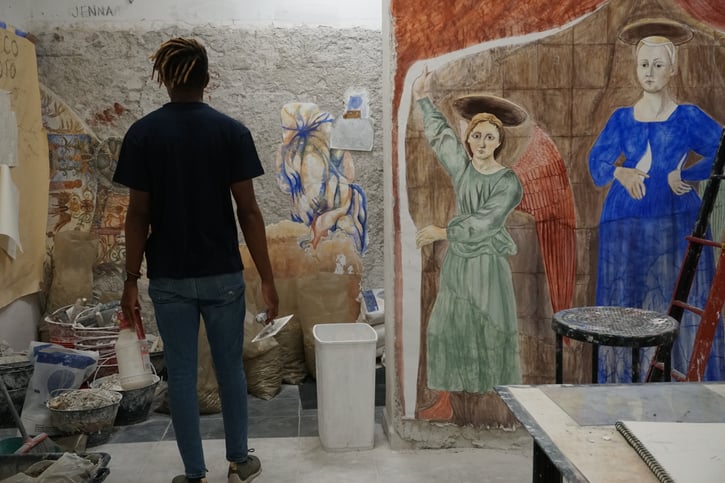 His journey with John Cabot University is a precious one, expressing that the university has given him the space to be in a diverse international setting where he can engage in constructive conversations with people from all walks of life. Which continues to inform his perspective on culture and art and his identity and purpose as an African.
Kgole's ultimate burning passion is to build art centers in South Africa and East Africa to create opportunities for youth that grew up like him without many opportunities around. The centers would provide affirmation that where you start out in life is not where you're ending up, it's just the inspiration and motivation behind what your destiny is. He hopes to inspire and cultivate creativity in African youth, whatever path they may go on to practice that in - he wants to show them that is a viable space for them to be in.
His words of advice to aspiring or emerging artists are, "Don't give up for a superficial reason, play, create and destroy."
This coming October Giggs has a show in Mayfair, London at Signature African Art Gallery owned by Khalil Akar titled Badimo Ba Kgole double-entendre translation meaning "the ancestors are afar" as well as "the ancestors of the Kgole family."
This will officially be his 12th solo show and his 23rd in total, all by the age of 24.
Are you interested in attending an American university in Rome?
Contact John Cabot University today!